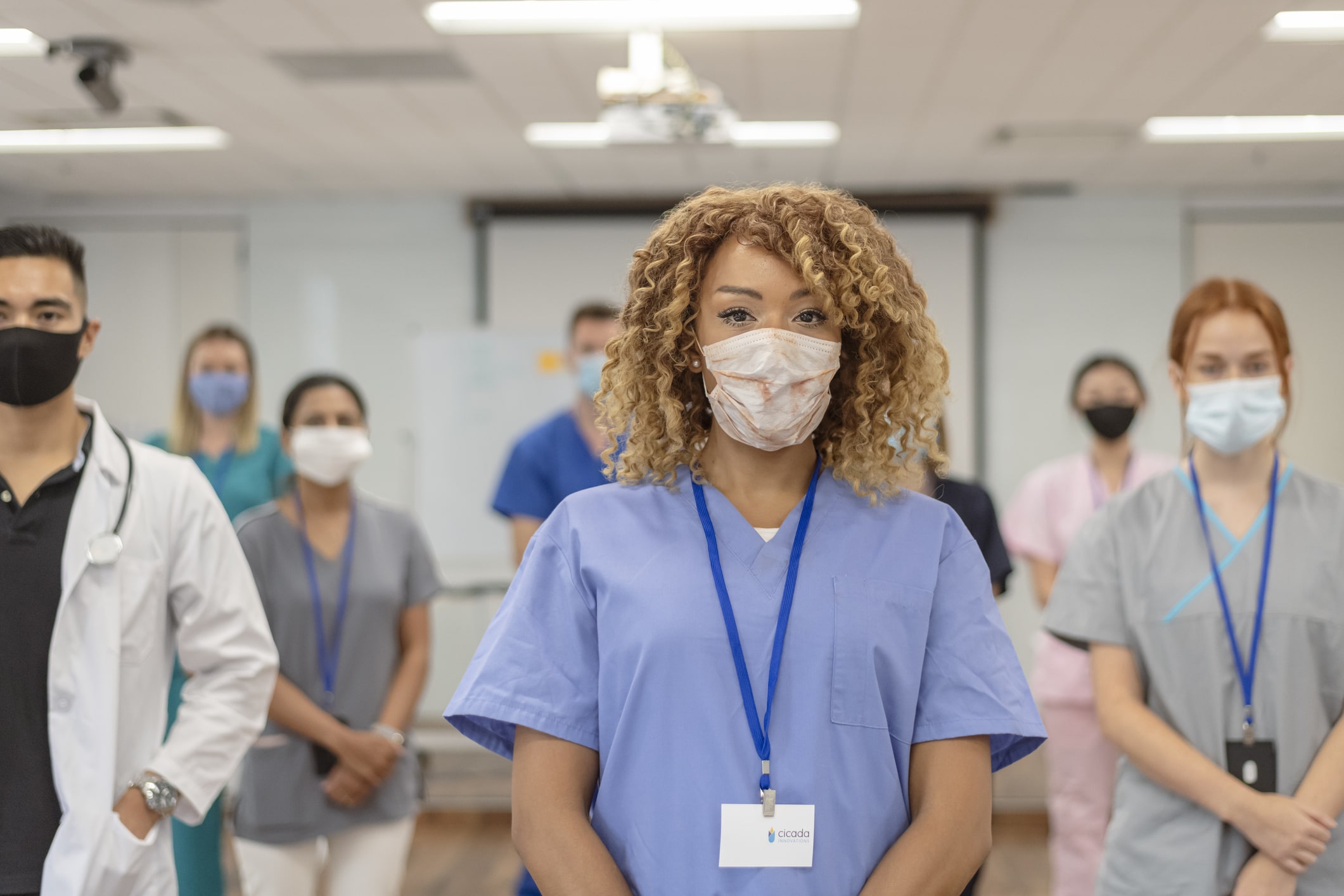 MedPAC Discusses Reimbursement Equality for NPs and PAs
As part of its quest to address access to healthcare concerns, the Medicare Payment Advisory Commission (MedPAC) discussed Medicare's coverage of services provided by advanced practice nurses, such as nurse practitioners (NPs), and physician assistants (PAs), debating whether all providers should be paid the same for similar services.
"As our country is in constant crisis about rising healthcare costs, it is unclear to me how reimbursing medical providers with less education, less training and less accountability the same as physicians makes sense in any way," said dermatologist Dina D. Strachan, MD, director of Aglow Dermatology in New York and an assistant clinical professor in the department of dermatology at New York University.
On the other hand, Laurie Anne Ferguson, DNP, APRN, ANP-BC, FNP-C, CPNP, an associate professor at Loyola University New Orleans, said she feels passionately about reimbursement rate equity for NPs and PAs.
"Quality care should be reimbursed at the same rate. To discount payment infers that there is a difference in quality," Ferguson said.
Not all NPs agree. Amy Cassidy, ACNP, a nurse practitioner at Mayo Clinic Hospital in Phoenix, said, "I think it is fair that the charges to see a midlevel, an NP or PA, should be less than seeing a physician."
Abhay Padgaonkar, MBA, president of Innovative Solutions Consulting and co-founder and CEO of the hospitalist practice Polaris Medical Group in Phoenix, also does not believe that NPs and PAs should be reimbursed the same as physicians. He cited that, in general, physicians have much more rigorous education, training, licensing, certification, privileging and insurance requirements. And in many states, physicians must oversee and take responsibility for the NP or PA's work.
Emergency medicine physician Kim Greene, MD, MPH, in White Plains, N.Y., said that NPs and PAs provide a valuable service, particularly with managing lower-acuity patients with "textbook cases," but they often order too many tests and consults.
"We have a lot more training and a lot more knowledge than PAs and NPs," Greene said. "Reimbursement should be based not just on diagnosis code but on the intellectual services provided as well."
Medicare reimbursement rates: Fast facts and organizational positions
Currently, Medicare pays NPs and PAs billing under their own provider number at 85 percent of the applicable fee schedule for that service. If a physician bills for the services of an NP or PA, called incident-to billing, Medicare pays at 100 percent of the applicable fee schedule.
The American Nurses Association (ANA) believes that should change, as do many others.
"Providers should be compensated appropriately for the service provided," said Rose Gonzalez, PhD, MPS, RN, ANA's director of government affairs. "ANA supports 100 percent reimbursement rates for advanced practice registered nurses."
The National Association of Pediatric Nurse Practitioners (NAPNAP) executive board approved an advocacy goal for comprehensive and fiscally responsible reimbursement by government and commercial payers.
Pediatric nurse practitioner Mary Chesney, PhD, RN, CNP, health policy chair for NAPNAP, explained that "we would encourage CMS to reimburse based on the service delivered and not who is delivering the service."
Ironically, she said, when family practice physicians and general practitioners were trying to secure equal pay as specialists for physical exams in the 1990s, they used the same argument NPs are using now: that a physical exam is the same whatever your preparation, despite specialists having more training.
Chesney emphasized that NPs can deliver primary care in a safe manner, but physicians are needed for patients with a diagnostic dilemma or complex procedures or unstable patients. And she agreed that higher-tech procedures should pay more than a routine visit. NPs will not replace physicians; each specialty has a role.
"Physician assistants believe in the team approach to healthcare delivery with each member of the team being able to practice to the highest level of their education and expertise," said Michael L. Powe, vice president of reimbursement and professional advocacy for the American Academy of Physician Assistants. "The quality of services delivered by PAs is equal to the quality of care when that same service is delivered by a physician. For that reason, services provided by PAs should be reimbursed at the physician rate. Payment should be based on the value of the service provided, and not on who delivered the service, as authorized by state law."
The American Medical Association and American Academy of Nurse Practitioners declined to comment.
Independent billing by NPs and PAs accounted for 4 percent of 2011 spending on the Medicare fee schedule, between $2 billion and $3 billion. The government does not know the amount of incident-to billing for a clinician working under their direct supervision, because only the physicians' identification is listed.
About two-thirds of the services billed by NPs are for primary care, as are one-third of CNS visits, 40 percent of PA visits and 50 percent of physician services. NPs and PAs tend to bill for lower-complexity office visits than submitted by physicians.
MedPAC's discussion
MedPAC commissioner Craig Samitt, MD, MBA, president and chief executive officer of Dean Health System Inc., in Madison, Wis., questioned at the meeting what the problem was that MedPAC was expected to solve by addressing this issue. Chairman Glenn M. Hackbarth, JD, MA, responded that it related to access to care and the looming physician shortage.
MedPAC staff members cited the Institute of Medicine's Future of Nursing report and said they considered the meeting a starting point to learn about the need for further research. They limited discussion to nurse practitioners, clinical nurse specialists and physician assistants and their scope of practice, education and compensation.
Staff member Kevin Hayes informed the commissioners that the 85 percent pay rate was set by the Physician Payment Review Commission in the 1990s based on the mix of patients and the differences in physician and NP and PA training.
MedPAC commissioner Mary Naylor, PhD, RN, FAAN, the Marian S. Ware professor in gerontology and director of the NewCourtland Center for Transitions and Health at the University of Pennsylvania School of Nursing in Philadelphia, indicated it's time for a change. She encouraged adopting comparable pay rates for comparable services. But she added that paying comparable rates for comparable services doesn't necessarily mean that Medicare has to pay 100 percent; maybe 85 percent will achieve the goal.
Samitt suggested basing the compensation on the diagnosis and paying the same regardless of provider.
Commissioner Peter W. Butler, MHSA, resident and chief operating officer of Rush University Medical Center in Chicago, pointed out that physician extenders are already in demand and are highly paid, even if they do not generate the same revenue.
No vote was taken at the April 5 meeting. The commissioners asked for additional information.
© 2013. AMN Healthcare, Inc. All Rights Reserved.