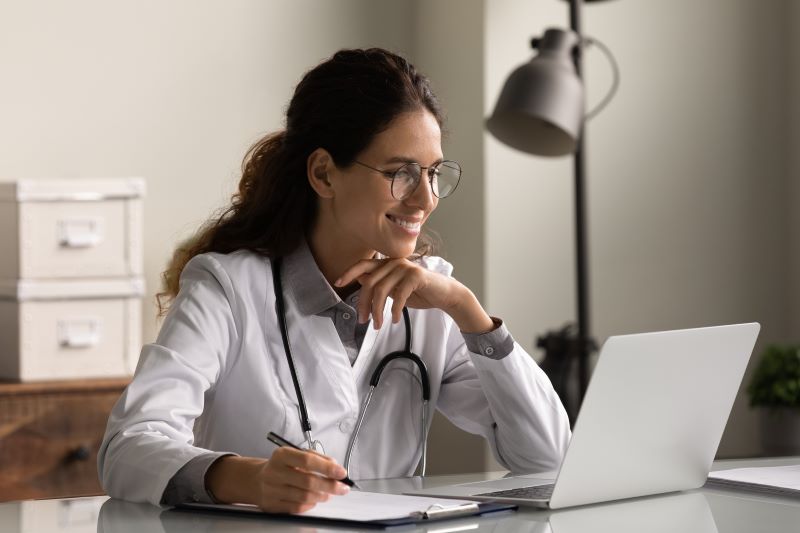 Medicare Reimbursement Expands to Cover Telehealth Services
Medicare Advantage Telehealth Reimbursement Renewal
The demand for telehealth services increased drastically during the COVID-19 pandemic. Since the pandemic was declared a Public Health Emergency, Medicare Advantage benefits qualified to be expanded. Traditionally, Medicare Advantage selectively reimbursed for telehealth services, often neglecting home health providers. Additionally, it was required that the telehealth visit was to be conducted using two-way audio/video communications; video calls via smart phone were prohibited. Medicare Advantage provides reimbursement for telehealth services to all health care providers in the United States.
The Kaiser Family Foundation (KFF) found, "among beneficiaries whose provider offers telehealth, a greater share of those with disabilities, with low incomes, and in communities of color have used telehealth suggests that the temporary expansion of telehealth coverage may be helping some of Medicare's more disadvantaged populations continue to access needed care."
The expansion of Medicare Advantage benefits led to nearly two-thirds (64%) of Medicare beneficiaries reporting their usual provider currently offers telehealth appointments. This is up from 18% before the COVID-19 pandemic. (Source: KFF analysis of CMS Medicare Current Beneficiary Survey COVID-19 Fall 2020). Currently, physicians in the U.S. can continue to offer telehealth services and receive Medicare Advantage reimbursement.
How AMN Healthcare Supports Providers with Telehealth Services
OurVirtual Care Management technology is a HIPAA-compliant telehealth software platform that makes patient care and engagement easy, minimizes no-shows, and increases adherence to recommended therapies. Virtual Care Management streamlines the communication gap by aligning care providers on the patient's goals, updating the team about the patient's progress, and ensuring that the treatment plan is revised, or an intervention is conducted based on readily available information and insights. This better quality and timeliness of care strengthens patient engagement and adherence, reduces the risk of rehospitalization, and enhances patient and client satisfaction.
Stand out from your competitors with better brand differentiation using our Virtual Care Management technology. The expanded geographic reach that telehealth services provide increases the patient base and additional triage services. The platform's intuitive interface enables an efficient, effective easy-to-use virtual visit for both patient and provider. Enjoy improved patient flow, more balanced onsite workloads, and greater operational efficiencies with Virtual Care Management.
To learn more about how Virtual Care Management can optimize your productivity and to set up a demo, visit our Virtual Care Management page.