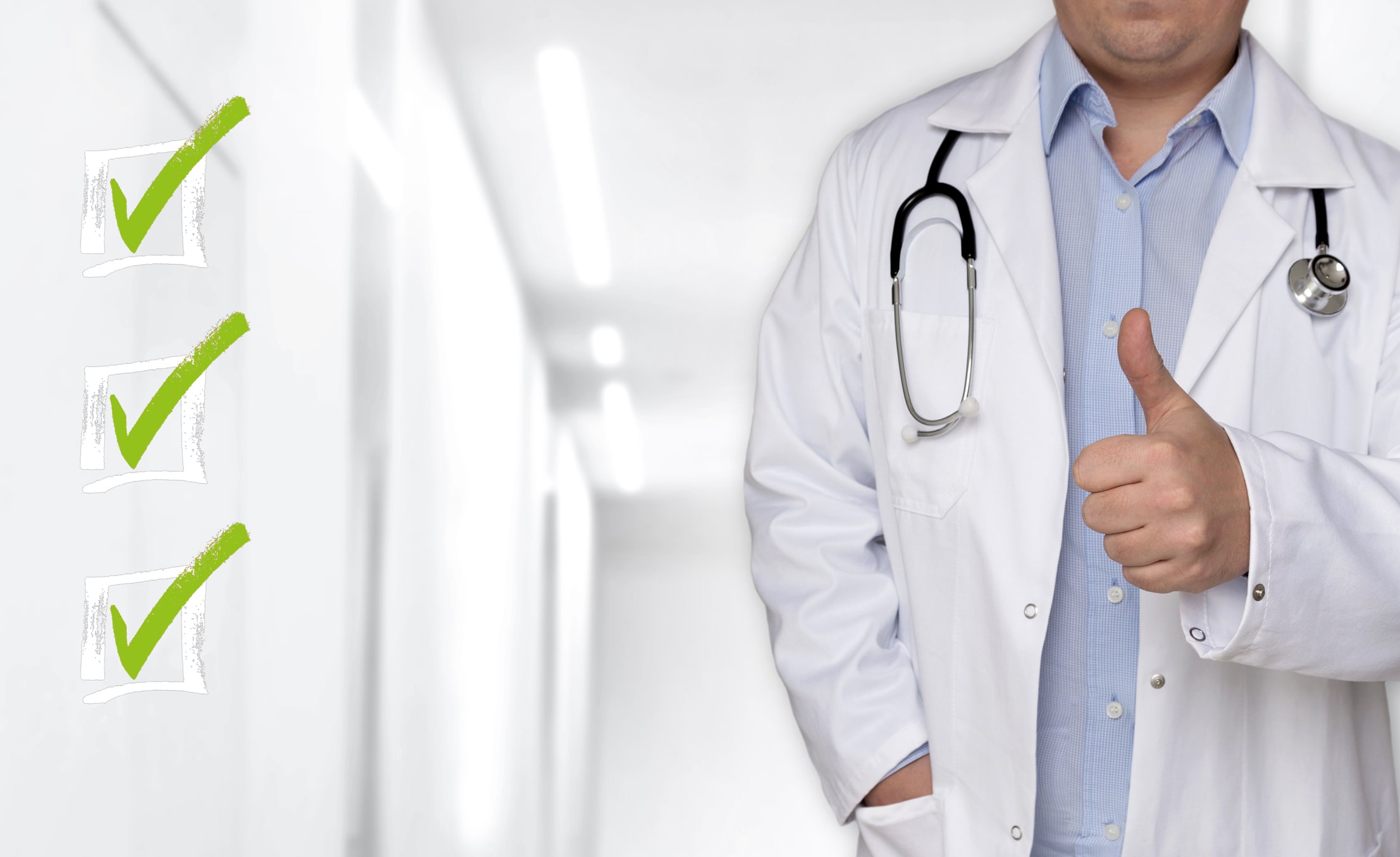 Leapfrog Announces New Hospital Safety Scores
More than 31 percent of the hospitals surveyed in The Leapfrog Group's Hospital Safety Score received an "A" in the most recent analysis, a slightly higher percentage than in November 2012.
"Hospitals are making incremental progress but still have a very long way to go to reliably deliver health care," said Leah Binder, president and CEO of The Leapfrog Group, a national nonprofit organization using the collective leverage of large purchasers of healthcare to initiate breakthrough improvements in the safety, quality and affordability of healthcare for Americans.
The Hospital Safety Score grades acute-care facilities on how safely they care for patients, focusing on inpatient injuries, infections, and medical and medication errors. Of the 2,514 general hospitals issued a Hospital Safety Score, 780 earned an "A," 638 earned a "B," 932 earned a "C," 148 earned a "D" and 16 earned an "F."
About 74 percent of the hospitals maintained the same score; about 23 percent changed by one letter grade, including 14 percent that declined and 9 percent that improved; and about 2 percent had a change of two or more grades, where 0.64 percent declined and 1.19 percent improved. One of the most common moves was from an "A" to a "C," said Missy Danforth, senior director of Hospital Ratings at The Leapfrog Group.
Orlando Health in Florida raised its hospital's initial "C" scores in June 2012 to an "A" in November and again this spring, something Jamal Hakim, MD, chief of quality and transformation for Orlando Health, attributes to paying more attention to processes as well as outcomes. All four of Orlando Health's general hospitals received an A grade.
"We implemented hard-wired practices that Leapfrog was asking about," Hakim said. "We were driving culture, and culture will only get you so far. You have to work on physician and nursing leaders and make them understand that it's a team sport and to actively lead, not passively lead."
Orlando Health has named chief quality officers at each of its facilities, and they are tasked to work with the medical chief of staff and chief nursing officer to lead initiatives focused on the continued improvement of quality metrics within their respective areas and across the system. Hakim explained that physicians, nurses and administrators can no longer work in silos.
"This is driven at the bedside by the clinicians," Hakim said. "We are trying to make it part of everybody's job's description."
Determining the grades
The Hospital Safety Score reflects 26 measures of patient safety data publicly reported at the national level that a panel of experts deemed the most significant and reliable of all available measures, including those reported by the Centers for Medicare and Medicaid Services (CMS) and to the annual Leapfrog Hospital Survey and secondary data sources. About 40 percent of the hospitals completed the Leapfrog Hospital Survey, which includes information about hospitals' nursing workforce and Magnet status.
The free hospital survey program also includes measures of safety and quality not reported nationally by hospitals anywhere else, including implementation of computerized physician order entry (CPOE), intensivist staffing, rates of early elective newborn deliveries and adoption of nationally endorsed safety practices.
The Leapfrog Group's Hospital Safety Score currently does not rate critical access hospitals, specialized hospitals or children's hospitals, nor does it rate hospitals in Maryland. It is working to gather data on the small and specialized hospitals to be able to grade them in the future.
J. Matthew Austin, PhD, at the Johns Hopkins University School of Medicine, and physicians from the University of Michigan, Harvard University, Stanford University, Vanderbilt University, and the Universities of California in Sacramento and San Francisco, have studied the Hospital Safety Score. They concluded in a peer-reviewed article in the Journal of Patient Safety that "while constrained by available data and publicly reported scores on patient safety measures, the composite score reflects the best available evidence regarding a hospital's efforts and outcomes in patient safety."
Actions making a difference
Both acute-care hospitals in the Alexian Brothers Health System--Alexian Brothers Medical Center in Elk Grove Village, Ill., and St. Alexius Medical Center in Hoffman Estates, Ill.--received an "A" Leapfrog score. Diana Woytko, RN, MS, vice president of patient safety and quality at the health system, attributes that to several significant initiatives that have affected the culture of patient safety, including the formation of a system-wide quality council, the appointment of a patient safety officer for each facility, involving all levels of nursing in patient safety projects, conducting an annual survey of the patient safety culture, making patient safety performance integral to staff evaluations and launching an ICU intensivist program. She said another will be adopting CPOE.
Leapfrog found the largest change in an individual safety measure was the CPOE measure, which rose from 29 to 34.
Leaders at "A"-rated Texas Health Presbyterian Hospital Plano credited caregivers who work diligently each day to implement evidence-based practices with its high score.
"We focus on each patient and have created a culture of safety and continual performance improvement, where any member of the Texas Health Plano team is encouraged to contribute ideas to better care for our patients," said Raymond Kelly, RN, MSN, chief nursing officer at the facility.
Orlando Health meets with every staff member--clinical and non-clinical--about the importance of preventing harm and improving quality. Orlando Health has reduced its central line-associated bloodstream infections (CLABSI) rate by more than 77 percent, following the national insertion bundle but also a line-management bundle developed in house. The neurological intensive care unit at Orlando Regional Medical Center has surpassed 1,250 days, or more than three years, without a single CLABSI. At its South Seminole Hospital, clinicians have surpassed 370 days for the entire hospital.
At South Seminole, the health system has installed in public areas digital quality boards, which display medical outcomes data and the hospital's goals for each measure. Orlando Health's other hospitals will soon sport similar boards.
"All indications in the international community about the improvement science in quality and harm prevention in medicine says you don't get a real cultural change unless you are transparent with clinicians and with the community," Hakim said. "It's about creating a dialogue with every patient who walks by."
Hakim estimated that involving patients and families can help reduce errors by 30 percent, for instance by double-checking medications and ensuring clinicians wash their hands.
While hospitals earning an "A" consider it an honor, and receiving a high letter grade validates their efforts toward delivering high-quality patient care, the real goal is to improve processes, which leads to better outcomes.
"Public report cards and industry certifications, such as Magnet designation, earned by our hospital are one way we share our efforts with patients and their families."
Better outcomes through better processes will help Orlando Health distinguish itself, Hakim said, indicating the grades serve as a tool to help achieve that result.
"We want the grade to be a symbol of our success for patients and team members, who can celebrate, because they have been working hard for two years," Hakim said. "Our outcomes are improving, readmissions improving, our fatalities are dropping and our hospital-acquired infections are in half. Those are things for team members to celebrate and drive the culture further."
© 2013. AMN Healthcare, Inc. All Rights Reserved.