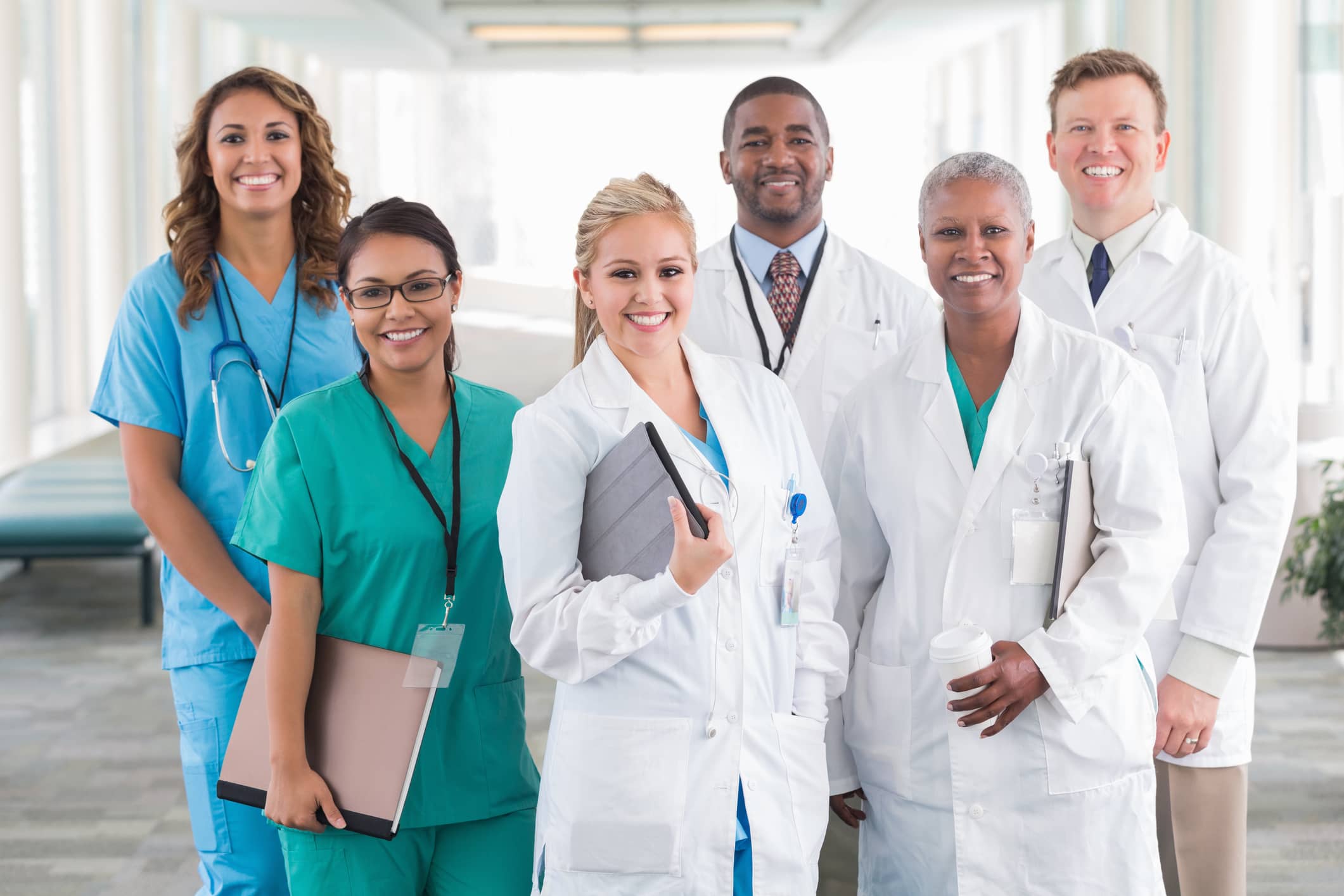 Healthcare Staffing Evolves to Keep Up with Healthcare Changes
Once upon a time, the healthcare staffing industry was a much smaller, simpler industry than it is today. When hospitals needed temporary staff, usually nurses, they picked up the phone and called a few agencies to hire them.

Due to a serious national nursing shortage, contract nurses were very much in demand in the 1980s, and as a result, the travel nursing industry really began to take off. AMN Healthcare, which celebrates its 30th anniversary this month, was originally founded in 1985 as American Mobile Nurses to hire and place travel nurses.

As time went on, the healthcare industry became increasingly complex—and so the healthcare staffing industry had to grow and evolve to keep up. Healthcare systems needed nurses of all specialties to fill short-term assignments. They needed allied health professionals. They always needed physicians, and they wanted one place for all their contingent staffing. But they also needed help with long-term staff. They needed assistance in not only finding, vetting, hiring, placing and paying those professionals, but they also wanted assistance in managing those staff and meeting a myriad of other staffing and workforce needs.

At the same time, though, they needed to maintain the quality of their hires, so they had to outsource those processes to workforce experts who could uphold quality standards. In short, healthcare systems needed much more than staffing; they needed workforce solutions. And the healthcare staffing industry, led by AMN, evolved to provide those solutions.

A good example of how the healthcare staffing industry has changed just occurred when AMN Healthcare acquired four companies within a few weeks before and after the New Year. This move came at a time when demand for physicians, nurses and allied professionals has been skyrocketing, and when mounting regulatory, market and demographic pressures have created new and even more complex challenges for healthcare providers.

The four companies acquired by AMN Healthcare expanded capacity for physician, nurse and allied staffing but also brought new abilities in technology-enabled workforce management and in advanced workforce forecasting and planning.

One of the companies, Medefis, complements ShiftWise, acquired by AMN in 2013, in providing sophisticated technology, including vendor management systems (VMS), which enables clients to more effectively manage workforce vendors. AMN can provide a managed services program (MSP) to help a hospital to streamline its workforce management, and then bring a ShiftWise or Medefis solution to automate the entire process of recruitment, hiring, credentialing and billing in a smooth, efficient manner.

The future of healthcare was further served by AMN's acquisition of Avantas, the leading provider of healthcare workforce forecasting, analytics and consulting. This acquisition enables AMN to help healthcare organizations analyze and predict their staffing needs up to 120 days in advance; today many companies cannot accurately predict workforce needs beyond their next shift. When coupled with expertise in healthcare staffing and the largest network of healthcare professionals, this can improve both patient outcomes and efficiency by ensuring that healthcare facilities have the right people in the right place at the right time.

"The business lines have blurred with the introduction of technology to manage contingent labor and the evolution of MSP and VMS — which change the relationship that we have with our clients in many ways," said Marcia Faller, PhD, RN, AMN's chief clinical officer. "And the advancement of algorithmic-based processes that can accurately forecast workforce needs adds an entirely new dimension to workforce solutions."

The pace of change in healthcare is accelerating. The movement toward value-based care, population health and cost containment is a one-way street. Regulatory incentives and penalties will only increase pressures regarding patient satisfaction, safety and outcomes; reduced readmissions; and new models of care. The healthcare workforce is the major factor in every one of these changes – and is often the agent of these changes.

Comprehensive, end-to-end workforce solutions supported by management technology are the future of the healthcare staffing industry, as the needs of clients have evolved far beyond finding temporary nurses to fill shifts. Providing personnel alone will never again be enough.