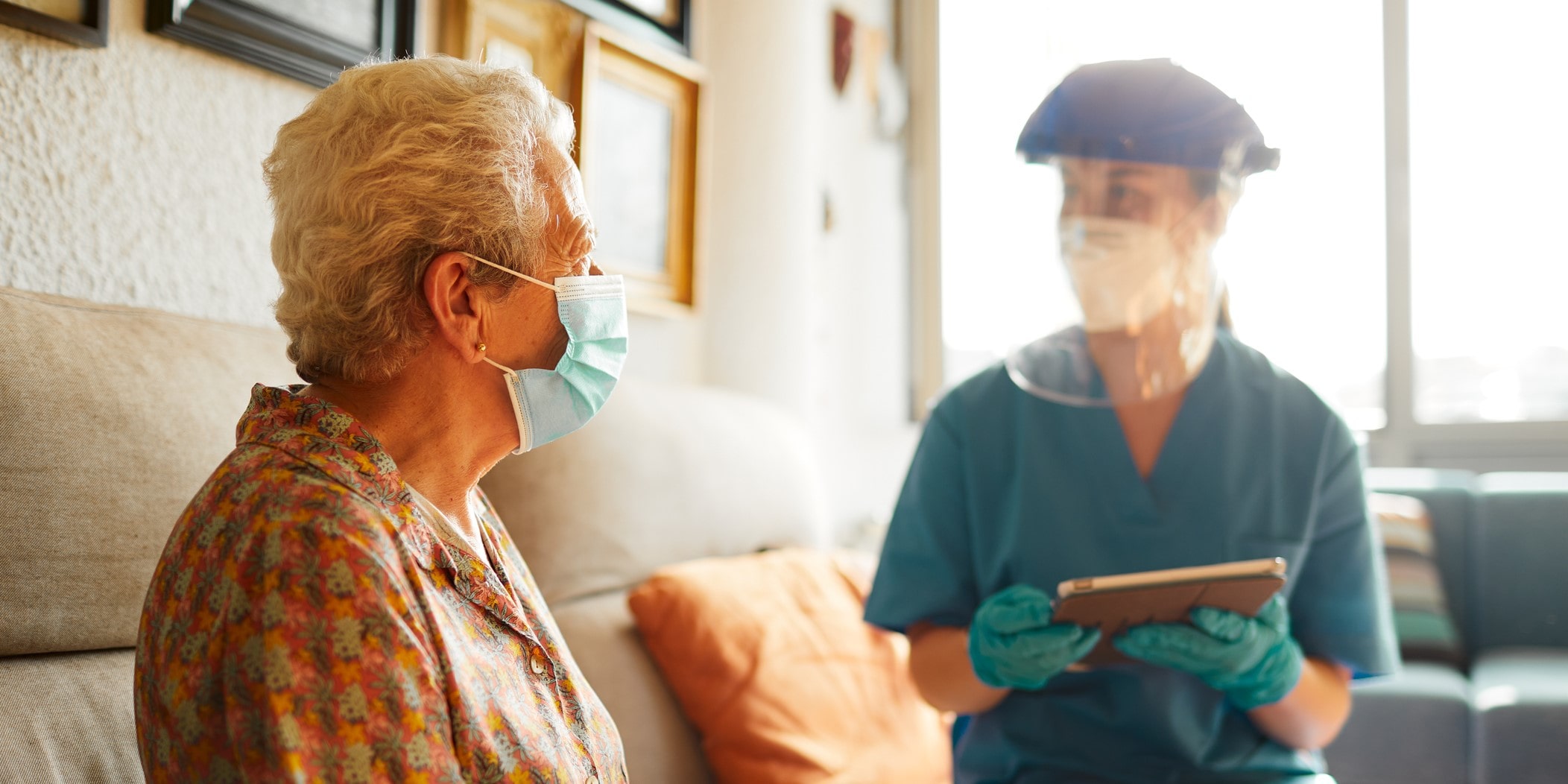 Geriatric EDs: The Next Trend in Emergency Medicine?
Emergency departments dedicated to caring for older adults: are they a fad or are they wise planning, asks the ECRI Institute's 2014 Top 10 Hospital C-Suite Watch List. Hospitals that have established geriatric or senior EDs have found the specialized care pays off.
"If we look at the triple aim of healthcare reform, we are providing better health, population health and cost," said Mark Rosenberg, DO, MBA, FACEO, FACOEP-D, chairman of emergency medicine and chief of geriatric medicine and palliative care at St. Joseph's Regional Medical Center in Paterson, N.J., part of the Geriatric Emergency Department Innovations through Workforce, Informatics and Structural Enhancements (GEDI-WISE) project.
Amer Z. Aldeen, MD, assistant professor in emergency medicine at Northwestern University Feinberg School of Medicine and Northwestern Hospital in Chicago, another hospital participating in GEDI-WISE, pointed out that defining a geriatric ED is complex with no established definition. Most often it includes structural changes, such as nonskid floors and handrails, as well as clinical protocols and additional training for personnel.
The GEDI-WISE lead site is Mount Sinai School of Medicine in New York, which received a $12.7 million grant from the U.S. Department of Health and Human Services for the project. Each site is implementing geriatric emergency departments a little differently.
In Northwestern's model, patients are cared for in the general ED by clinicians trained in geriatric care. Patients receive additional screening for polypharmacy, delirium, depression and other age-related conditions, from geriatric nurse liaisons, and receive comprehensive care, such as physical therapy.
"It helps the ER doctor make the decision to admit for an acute emergency or send the patient home with appropriate health services," Aldeen said. Admissions have decreased from 43 percent to 27 percent, since April 2013.
An emerging trend
The ECRI Institute identified new and emerging technologies and health system issues that it expects will create much hype during the next 18 months. Separate EDs for older adults is one of those trends.
"It's a great idea," said David Friend, MD, MBA, managing director and member of the healthcare practice at BDO Consulting in New York. "It will reduce readmissions and produce much better care. I hope more systems take a look at this and start thinking about how to do it themselves."
ECRI estimates about 50 geriatric EDs are operating in the United States and another 150 are in development.
"The senior ER movement is important," said geriatrician Bill Thomas, MD, founder of Eden Alternative, author of Second Wind and consultant partner on CHE Trinity Health's senior ER program. "It yields benefits when we focus on a specific population."
Yet, Thomas said, too often people dismiss the needs of older adults or hold an ageism bias. Trinity brought on Thomas to help it change that culture and perception, said Margaret Penoza, BSN, MA, RN-BC, director growth and strategic leadership at CHE Trinity Health.
A growing need
The number of people age 65 years or older is expected to reach 89 million by 2050, according to the ECRI report. Older adults account for up to 25 percent of all ED visits, yet these patients' needs may not be adequately met in a general ED. For instance, the physical layout of an ED may contribute to falls and thin mattresses to pressure ulcers.
Older adults are at greater risk of medical complications and functional decline after an ED visit than before they arrived at the hospital. They often end up returning to the ED due to polypharmacy issues, pain, poor symptom management and the lack of a care plan, Friend said.
"Emergency medicine has not yielded the same benefits for older people [as other patients], because of a bias toward flash and dash, action and excitement," Thomas said. "One of the reasons the senior ER is an important tool is because it provides specific training and allows the recruitment of people who really want to be there. They have the tools and the knowledge."
Rosenberg found initially clinicians resisted working in an environment for "nursing home patients," but he explained that the geriatric ED cares for functionally independent seniors, like their parents or grandparents. St. Joseph developed a two-day training program for nurses and 10 half-hour videos for physicians. Rosenberg reports that when professionals actually practice in the environment, they decide it is a favored place to work.
"Education was essential and a key ingredient," Rosenberg said.
Embracing the evidence
ECRI identified Holy Cross Hospital in Silver Spring, Md., part of CHE Trinity Health system in Livonia, Mich., as the first seniors emergency center established in the United States. The hospital's experience convinced health system leadership to create senior ERs in 16 other facilities in the system.
The units include large clocks, pressure-reducing mattresses, lighting, quiet areas and other attributes older adults find favorable. "Dr. Thomas told us those would be the easy things," Penoza said. "We then looked at how we change our infrastructure."
While structural redesign of EDs can produce a safer, quieter environment, perhaps more importantly, changes in training and care processes benefit older-adult patients. All nurses have received geriatric emergency nursing education training from the Emergency Nurses Association.
Trinity brought together more than 40 clinicians to develop new protocols. They drew on existing evidence to develop new processes, such as reducing noise to decrease the risk of delirium.
"Each of our essential elements of the model is backed up by research," Thomas said.
Among the changes, Trinity senior ERs screen for changes in mental status, fall risk, dementia, delirium and depression. It has found between 8 percent and 9 percent of the patients are depressed, which can then be treated.
"We identify patients with co-morbidities that need to be addressed," said Daniel C. Keyes, MD, MPH, associate chair of academic affairs in emergency medicine at St. Mary Mercy Hospital, a Trinity Health hospital.
Keyes concluded that social workers are key in dealing with those needs. Keyes research has found no change in how quickly older adults treated in the senior ER returned for additional care, and the department admitted 3 percent fewer patients.
Holy Cross, which spent $150,000 to create the senior ER, has found appropriate admissions have increased and return ED visits decreased. Trinity invested $1.4 million in modifications and education while establishing the next eight senior ERs in its Michigan hospitals, something Penoza and the team feel was money well spent.
More older adults than ever are visiting Trinity Health's senior ERs, growing at a faster rate then people younger than 65 years. Patient satisfaction remains high. Some of the Trinity senior ERs have specially trained staff caring for elders in a quieter part of the ED, but not separate facilities due to space.
"We look at the senior ER as an experience rather than a unit," Thomas said. "It's a style of delivery of care, sometimes backed up by new construction but sometimes not."
Measuring outcomes
The idea for separate geriatric EDs is not new. Rosenberg first learned of the concept at a World Health Organization meeting in 2002, but he met with resistance when he tried to introduce it in the United States. St. Joseph's became one of the first hospitals in the nation to establish a separate geriatric ED. It has achieved patient satisfaction in the 100th percentile, Rosenberg said. Readmission rates and admission rates have decreased. The hospital's 30-day post-ED return rate for seniors, for the same condition, decreased in the year after opening the separate senior ED from 20 percent to less than 1 percent.
"It's not just the environment but the follow-through and transition of care," Rosenberg said. "It has worked out great. We would never go back. This is our new way of doing business."
Texas Health Harris Methodist Hospital Fort Worth, while not operating a geriatric ED, recognized the importance of follow-through and established the Senior Health and Wellness Center, staffed by two nurse practitioners and a geriatrician, which help care for senior patients who require quick follow-up care after an emergency room visit, such as additional lab work or X-rays.
While not every hospital has the room to create a separate geriatric ED, a December 2013 study in Clinical Medicine found that a geriatrician consultant in the ED was effective in preventing unnecessary admissions of older patients. Some of the facility changes that do not require new construction, such as stretchers with better padding, handrails, easier-to-read clocks and nonskid floors, could benefit all patients, Aldeen said.
The GEDI-WISE project will help demonstrate best practices in providing geriatric emergency care.
"We, at Northwestern, are trying to make the most generalized model," Aldeen said. "Although we are not the lead site in this project, we are making an innovative, generalizable model for others if it is successful."
© 2014. AMN Healthcare, Inc. All Rights Reserved.