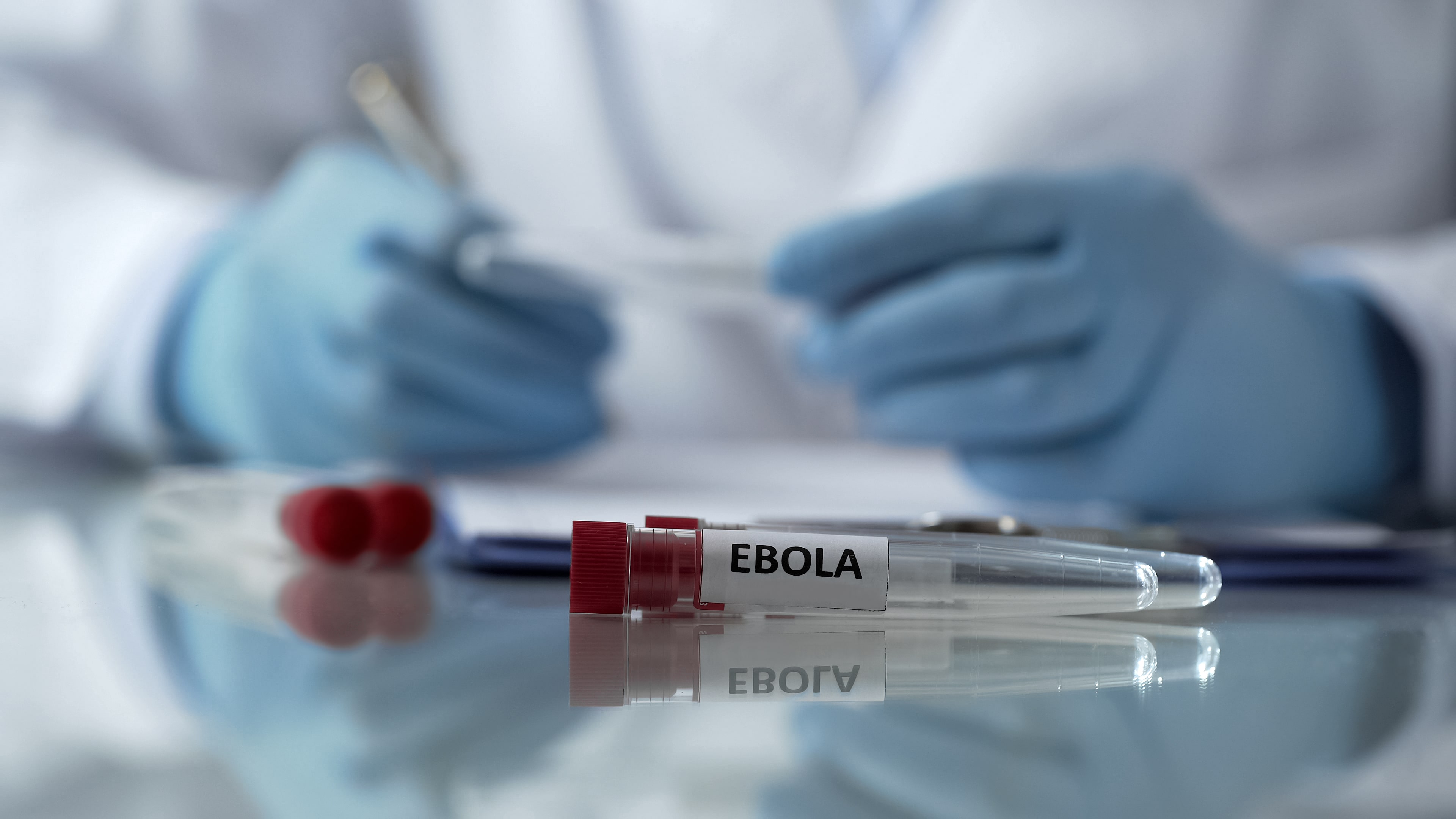 Ebola and Personal Protective Equipment (PPE): Best Practices to Keep Nurses Safe
Ebola has recently made its presence known in the United States—especially in Texas, where the first patient death occurred on American soil on Oct. 8 and two nurses have been diagnosed with Ebola virus disease (EVD) this week.
Both nurses wore personal protective equipment (PPE) while treating the infected patient, and the investigation into how they became is exposed is ongoing. Authorities believe it may have had something to do with the how the protective gear was put on or taken off, prompting many to review PPE best practices.
The Centers for Disease Control and Prevention (CDC) has pledged to provide hospitals with extra resources for any future cases of Ebola, and to continue reviewing its guidelines for prevention and containment of this potentially lethal disease. Meanwhile, nurses will continue to play a vital role in preventing future infections.
"Nurses work to safeguard the health of their communities throughout the care continuum. They are well trained and competent in infection control practices to deal with a number of infectious diseases, such as Ebola," said Linda Knodel, MHA, MSN, NE-BC, CPHQ, FACHE, and president of the American Organization of Nurse Executives (AONE).
Knodel said that AONE continues to urge nurse leaders to review CDC updates regarding Ebola screening criteria, infection control guidelines and checklists with their nursing staffs, as well as their hospital specific plans to ensure the highest level of patient safety.
"AONE works in collaboration with the American Hospital Association to share the latest CDC guidelines with hospitals and nursing leadership and will continue to highlight CDC recommendations for Ebola and all infectious diseases," she said.
PPE Best Practices
Best practices to avoid Ebola and other infectious diseases include good hand washing techniques, paying attention to droplet and contact precautions and the proper use of PPE designed to keep both nurses and patients safe, according to Laura Buford, RN, BSN, an infection prevention coordinator at St. David's South Austin, Texas Medical Center and a member of the Association for Professionals in Infection Control and Epidemiology (APIC) communication committee.
When caring for patients who've had possible contact with infectious diseases like Ebola, the CDC advises healthcare professionals to wear PPE including single-use impermeable gowns or coveralls, double nitrile gloves, masks, face shields, surgical hoods, and impermeable boot coverings that extend at least to the mid-calf regions. Gowns go on first, then masks, goggles, face shields, head coverings, and boot covers. "Gloves go on last," said Buford.
Gowns need to cover more surface area of clothing and extra covering may be needed for legs and shoes. Make sure gowns are tied around the neck and waist, and that no skin is exposed. Put gloves on over the cuffs to ensure you have an extra seal around gowns. "It's very important there's no leakage around cuffs on arms."
If caring for a patient undergoing procedures that may introduce secretions into the air, respiratory protection from an N95 mask or PAPR hood should be used. "Because they're respirator masks and, as they filter the air we breathe, they provide a higher level of coverage than ordinary surgical masks," Bufford explained. Buford reminds clinicians to ensure respirator masks have been fit tested appropriately.
She reminded nurses about the importance of following procedures correctly when putting personal protective equipment on and off. "Make sure you don't contaminate yourself by performing these tasks in the right order and as cautiously as possible," she said. The CDC recommends the use of a "buddy system" to monitor the donning and doffing of PPE.
Orientation at hospitals should include general infection control processes and issues, Buford explained. "Once nurses arrive on their assigned units they're given more specific information.
Now that will include Ebola information. Nurses should make sure they're comfortable working on their assigned units and know where to locate supplies and equipment to care for patients and to protect themselves," she said. "We do our best to keep nurses well informed about infection control issues."
"Travel nurses can expect that your facility will provide you with training regarding the personal protective equipment processes, and should ask for hands on practice sessions to be certain that you are managing the donning and doffing processes correctly," added Marcia Faller, PhD, RN, chief clinical officer for AMN Healthcare, the nation's leading health care staffing company.
Facts about Ebola
The Ebola virus disease (EVD) is not airborne, rather it's animal-related, according to a recent report by the World Health organization (WHO). EVD is transmitted to humans through contact with infected wild animals indigenous to areas where people live. Infection can occur through contact with blood and other body secretions, broken skin, mucus membranes and animal organs.
In the 2014 Ebola outbreak, nearly all of the cases of EVD are a result of human-to-human transmission. Humans transmit EVD through infected body fluids (blood, feces, vomit, urine, semen and breast milk). Other ports of entry may include compromised skin integrity, eyes, nose and mouth and through contaminated materials and surfaces, such as clothing and bedding that contains infected body fluids.
Ebola was first identified during the mid-1970s near the Ebola River in the Congo. Countries most affected by the disease are currently Guinea, Sierra Leone and Liberia; the infected patient who died had recently traveled from Liberia.
The incubation period for EVD is from 2-21 days and humans are not considered infectious until symptoms like fatigue, fever, muscle pain, headache and sore throat occur. Joining these symptoms are vomiting, diarrhea and rash. The virus is more highly concentrated in emesis, blood, and diarrhea compared with saliva, sweat, and tears. People are quarantined when they've been exposed to EVD, and they are isolated when they exhibit Ebola symptoms.
Treatment for Ebola consists of supportive care such as maintaining IV hydration, oxygen status and blood pressure; treating any complicating infections, and transfusing blood and platelets.
Researchers are investigating injecting blood of persons who have recovered from Ebola and therefore have formed antibodies. Medications to treat Ebola as well as a vaccine are currently under investigation.
According to a statement released from the American Nurses Association (ANA) on Oct. 16, 2014, "ANA believes that a solution-oriented, collaborative approach that includes inter-professional, state and federal organizations is essential to manage care of Ebola patients effectively in the United States."
Additionally, the ANA urges to keep focus on the global issue of Ebola as well as the impact on the United States. "As we address these important issues related to the U.S. Ebola response, we must also keep focused on the global response needed to address the crisis in West Africa. Until we have sufficient systems and resources there to appropriately manage patient care and stop its spread, Ebola will remain a global concern."
ANA: http://nursingworld.org/ANAcallforCDCGuidelines

Bette Case and Joan Fox Rose, MA, RN, contributed to this article