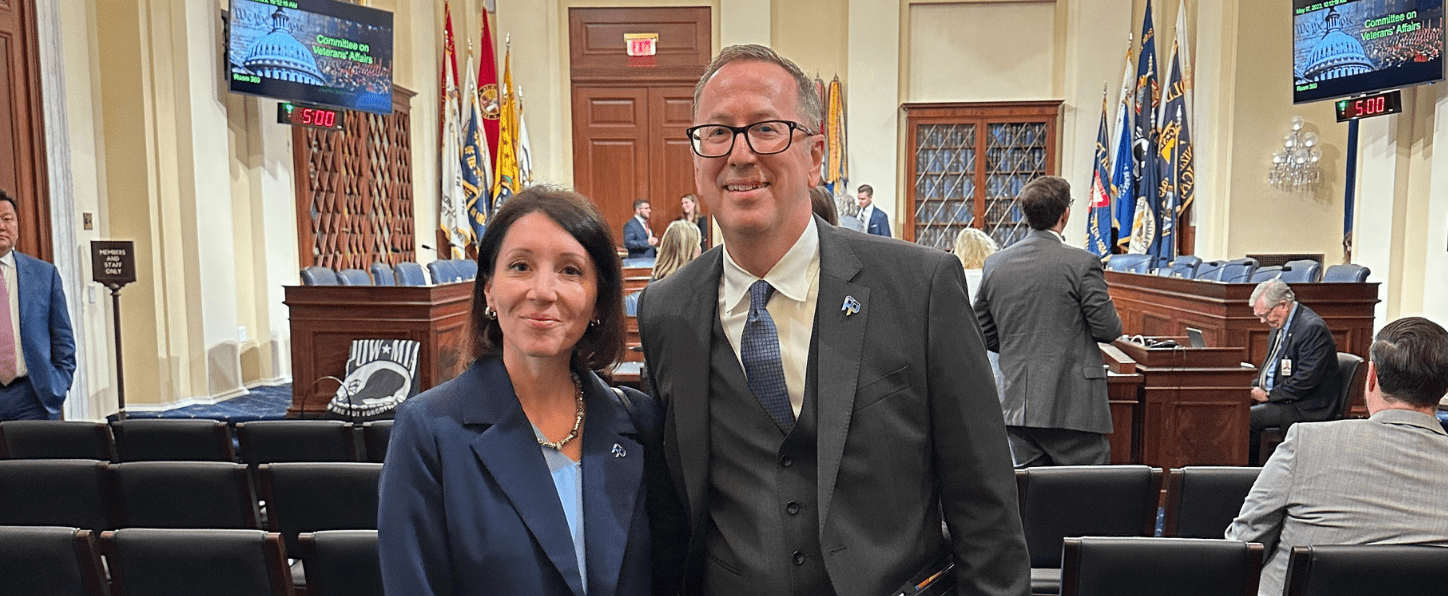 AMN Testifies Before the House Committee on Veterans' Affairs
AMN Healthcare offered its expertise in total talent solutions as part of panel testifying May 17, 2023, before the House Committee on Veterans' Affairs, Subcommittee on Health and Subcommittee on Oversight and Investigation, at a joint oversight hearing regarding VHA recruitment and retention.
AMN Healthcare was invited as a leader in healthcare workforce management with unique insights and experience in providing healthcare clients pathways to a sustainable workforce in a post-pandemic environment. Represented by Will Morse, Corporate Vice President of Solution Design and Implementation, this was the third time AMN Healthcare has been invited to speak in front of a congressional subcommittee.
Over the last three and a half years, from 2020 – 2023, AMN Healthcare has worked with 71 Veteran Health Administration (VHA) facilities and filled approximately 3,600 provider days, during which, AMN-placed providers handled from 36,000 to over 54,000 patient encounters. AMN has also worked with hundreds of other government-sponsored or supported healthcare facilities and achieved FEMA's highest rating designation ("Exceptional Rating") when supporting nationwide COVID-19 vaccination efforts, giving AMN Healthcare a unique perspective and understanding on government policy and its effects on healthcare systems and implementation.
During testimony, Mr. Morse explained the concerning staffing challenges facing the healthcare industry at large. Workforce shortages, high turnover rates, and increased competition from new market entities were all addressed as parts of the most challenging and competitive healthcare recruiting environment in recent memory. These challenges, presented alongside issues specifically straining Veteran Health Administration (VHA) facilities – including prolonged recruitment processes, a lack of competitive compensation and incentive packages, and an outdated strategic staffing model and Request for Proposal (RFP) process – are creating a critical situation that threatens access and quality of care provided to patients.
As such, Morse outlined unique insights and suggestions on opportunities for process improvements – including the implementation of proactive workforce planning, predictive analytic technology, online application tools, accelerated credentialing, virtual onboarding, telemedicine, and employment flexibility – ultimately presenting the VHA value proposition, wherein the VHA offers an attractive alternative for many healthcare providers who may not have previously considered VHA employment.
"While the institutional recruiting challenges VHA is facing are daunting, they are shared by many hospitals, health systems, and medical groups nationwide," said Morse during testimony. "Healthcare facilities in the private sector also struggle with implementing streamlined systems for processing candidates, with offering competitive incentives and with workforce attrition. The entire healthcare industry is putting renewed focus and priority on addressing personnel shortages, and therefore this is an opportune time for VHA to respond to these pervasive challenges."
AMN Healthcare is proud to have been given the chance to testify in a congressional hearing and to apply our wealth of knowledge to the critical situation and unique opportunity currently facing the VHA.
To view the hearing, please follow this link. AMN Healthcare's prepared remarks are found at 1:35.