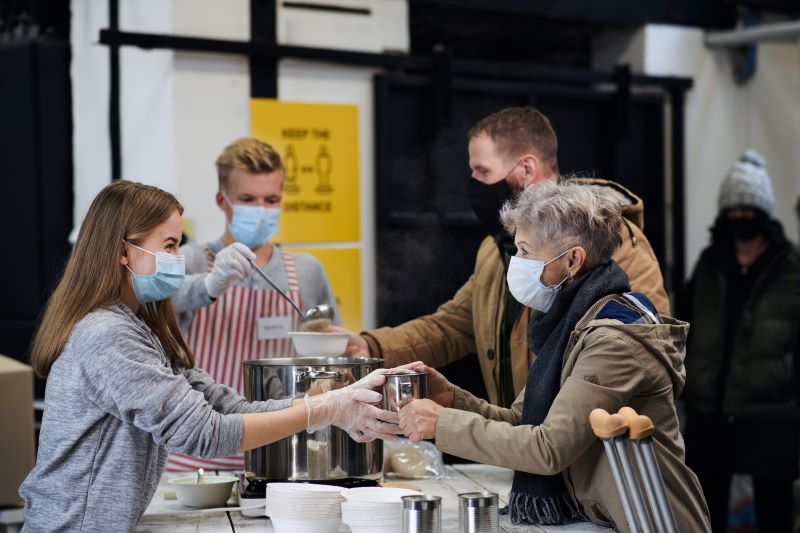 AMN Team Members Assist Homeless Communities
AMN team members have partnered with Portland Homeless Family Solutions (PFHS) in Portland, Oregon to help those who are experiencing homelessness.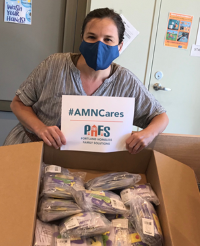 The mission of PHFS is to empower homeless families with children to get back into housing and to stay there long-term. The cost to keep a family in their current housing is significantly less than to restore housing after it's been lost. Therefore, PHFS prioritizes homelessness prevention. At the same time, they offer clothing, household goods, interim shelter, adult education, and return to housing.
AMN team members have supported PFHS through the following initiatives since 2017:
⦁ Cooking dinner for homeless families
⦁ Building an emergency shelter in the winter
⦁ Setting up tables and games for their annual Family Reunion fundraiser
⦁ Painting apartments for new residents
⦁ Sending craft supplies for children in residence during the pandemic
⦁ Adopting a family for Christmas – new in 2021!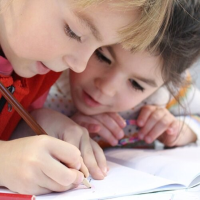 1650 miles away, team members in Omaha, Nebraska have supported the mission of The Micah House since 2012, which is to provide a safe and nurturing environment with support services for families and individuals experiencing the crisis of homelessness. As they state: "We are more than a shelter. We are a place where families turn when they have nowhere else to go. This means that we have to meet those families with dignity and respect."
AMN team members participated in their annual Kentucky Derby-themed event and Champagne & Diamonds, which raised over $100,000 to assist those who are experiencing homelessness. AMN Healthcare awarded a grant to The Micah House to contribute to their many services, including daily meals, housing assistance, adult education classes, nurse visits, and behavioral health therapy.