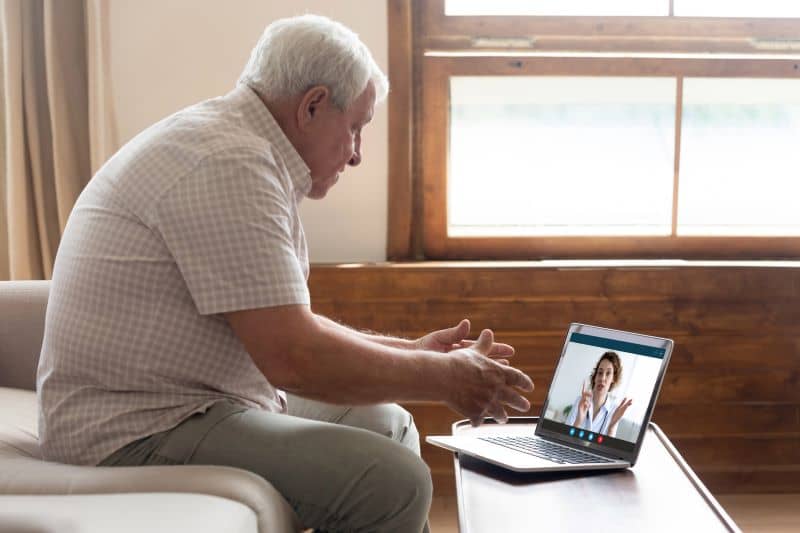 What Is VRI?
VRI stands for Video Remote Interpreting – which refers to reaching a language or ASL interpreter over a videophone call. VRI marries the benefits of face-to-face interpretation with the on-demand nature of over-the-phone interpretation (OPI). In a standard VRI situation, there are two parties in a single location experiencing a communication barrier. They use a videophone device (such as a webcam, tablet, or smartphone) to place a call to an interpreter at a second location. The interpreter assists with the communication barrier and once everyone is satisfied the call is terminated and the interpreter is free to take more calls from different locations. VRI is an effective language barrier solution because it is instant, mobile, and economical. Our interpreters are available 24x7x365, are all medically certified and can connect with the dialer in less than 30 seconds.
The Benefits of VRI
Visual interpretation: The majority of our communication is non-verbal; OPI does not account for non-verbal cues while VRI does. Learn more about non-verbal communication here.
Immediate connection: Callers no longer have to wait for an on-site interpreter. With VRI a reliable, face-to-face interpreter can be reached in under 30 seconds. This is ideal for unexpected communication barriers or emergency situations.
Economical: VRI saves the provider a significant amount of money since they no longer have to pay for interpreter travel time or off-hour rates, allowing them to stretch their budget further to serve the LEP community.
The Benefits of AMN Healthcare
Highly Qualified Interpreters: All of our interpreters have had at least 2 years of professional medical interpreting experience and hold a variety of certifications.
Private calling: Through a Virtual Private Network (VPN) all of our calls are private and encrypted – this allows our healthcare clients to maintain HIPAA compliance.
Many languages are offered: We have a large variety of languages available for interpretation over VRI, and our selection is constantly growing!
No contract minimums: Pay for the minutes you use when you use them.
Equipment provided: If you don't already have a videophone system in place, we can set you up with iPads, stands, speakers, and everything else you need to implement VRI at your facility! Our solution can be loaded onto any computer, laptop, tablet, or smartphone.