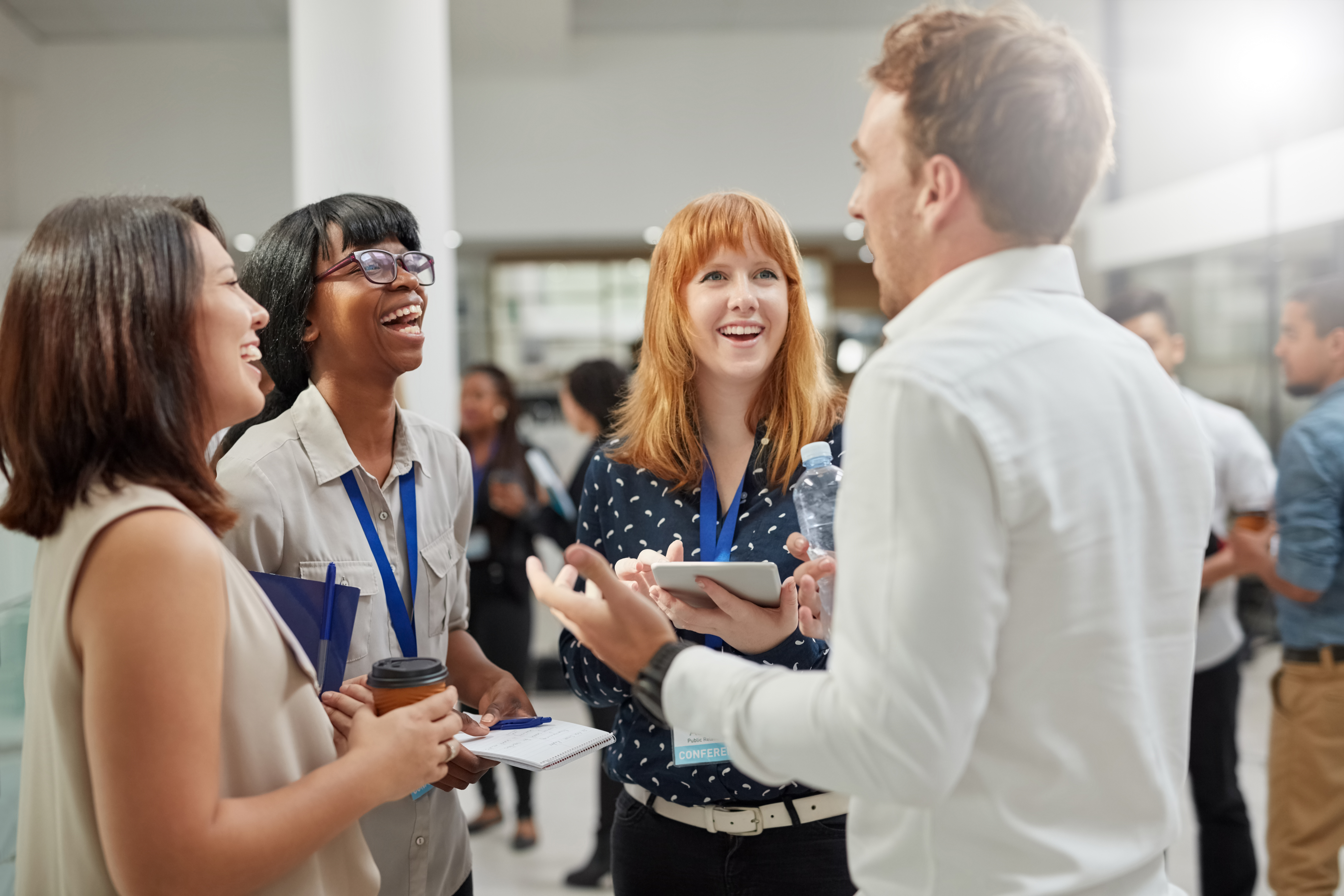 Join AMN Language Services at 2023 TAHIT Regional LAS Conference in Dallas
AMN Healthcare Language Services is proud to be a Gold Sponsor of the 2023 Texas Association of Healthcare Interpreters and Translators (TAHIT) Regional Language Access Services (LAS) Conference.
The 2023 TAHIT Regional LAS Conference will be held on Friday, November 3, 2023 from 8:30 a.m. - 4 p.m. at the Texas Scottish Rite Hospital in Dallas. A number of medical interpreters and other language access professionals are expected to attend the conference sessions and activities.
TAHIT Keynote Speaker
AMN Healthcare Language Service's own client account manager, Edgardo Garcia, will be introducing the conference's keynote speaker. This year's distinguished speaker is David Hyams, senior enforcement advisor for the Office for Civil Rights, Policy Division, U.S. Department of Health and Human Services. Hyams will be speaking on the topic of language access services and the federal government.
Garcia and his colleague Mirna Bonales, senior director of language operations, will also be at the AMN Healthcare booth to engage with attendees, and share insights about language services offerings and job opportunities for interpreters.
2023 TAHIT Conference: Speakers, Networking & More
Agenda: In addition to the much anticipated keynote address, other topics to be covered at the conference include "Introducing SAFE-AI: Shaping Ethical AI in Interpreting," by Ryan Foley of MasterWord, and "Meaning Based Interpretation," presented by Julio Jimenez of Children's Health. There will also be lunch, a small exhibitor hall, networking opportunities, closing remarks and door prizes.
Registration: The symposium is FREE for TAHIT members. Members can utilize their promo code to redeem free entry. Non-members can register to attend for a rate of just $55, plus a small processing fee.
CEUs: Conference attendees are eligible for 4 continuing education units (CEUs) recognized by CCHI (Certification Commission for Healthcare Interpreters).
Accommodations: The Tru by Hilton Dallas Market Center is offering a discounted conference rate of $105 per night, excluding taxes, for conference attendees. The hotel is located less than a mile from the conference venue.
Awards Dinner: The TAHIT Texas Star Award reception at The Old Warsaw steakhouse will follow the conference at 6 p.m. Please note that the reception is not free and attendees must register for the reception separately. The dinner and awards ceremony will celebrate the LAS profession and honor 2022 and 2023 Texas Star Award Recipients.
About TAHIT
The mission of the Texas Association for Healthcare Interpreters and Translators (TAHIT) is "to promote language access within healthcare by facilitating training, education, and communication between government, providers, interpreters, translators, and individual stakeholders. We pursue our mission with a commitment to improving health equity, clinical outcomes, and patient safety for people with limited English proficiency."
The association's annual conferences help promote and advance their mission by bringing together language access professionals to network and discuss current topics.
Opportunities with AMN Healthcare Language Services
Our team is excited to continuously recruit and hire medical translators and interpreters for our healthcare clients throughout the nation. Qualified professionals have the opportunity to join a supportive and diverse interpreting team that is committed to growth and engaging in best practices.
Interested in joining our mission to improve patient care with better communication and access to healthcare information? Contact us today to learn more about AMN Healthcare Language Services jobs.