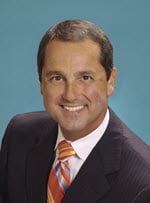 Recent projections by the U.S. Bureau of Labor Statistics (BLS) about allied health jobs – coupled with our own experience in the healthcare industry – strongly suggests that we may see long-range supply challenges in various allied professions that mirror the shortages we already are seeing with nurses and physicians.
The BLS Employment Projects develops information about the labor market for ten years; the most recent projections are for 2014-2024. Among the fastest growing jobs over that period of time, allied employment is well-represented. Of the 15 fastest-growing jobs in America, ten of them are healthcare jobs, and eight of those ten are allied. Demand for therapists will be acute, especially when you look at the large numbers involved.
Allied Health Jobs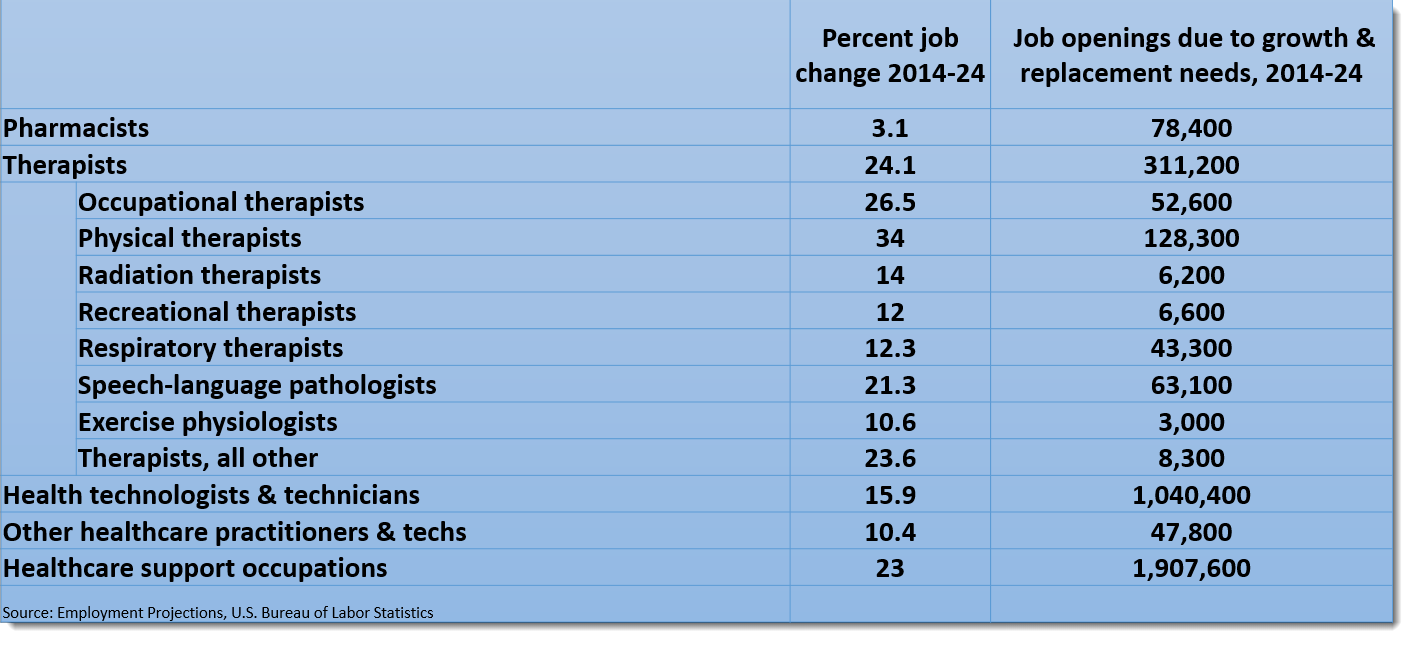 Some of the numbers job openings need to be emphasized, particularly the 311,000 therapists, considering that other research suggests that the supply of allied health professionals may not meet this demand.
A 2014 study by the National Center for Health Workforce Analysis of the US Department of Health and Human Services (HHS) found that there would be a supply growth of 39,900 occupational therapists and 62,600 physical therapists from 2012-2025. But the BLS projects there will be 52,600 job openings for occupational therapists and 128,300 job openings for physical therapists from 2014-2024.
Such data reflect what we already are seeing at AMN Healthcare. Filling orders for physicians has been a difficulty for many years, while orders for nurses climbed dramatically beginning in mid-2014 and have not slackened. More recently, however, orders for allied have followed suit, so that today demand is outstripping supply. The BLS projections strongly suggest that this trend will continue. Other BLS data hints that it may get worse.
The BLS Job Openings and Labor Turnover Survey, known as JOLTS, has found a widening gap between job openings and job hires in healthcare, which has been growing since 2014. That's when the gap began spreading as healthcare job hires remained relatively flat while job openings rose steadily. At the end of January 2016, there were 1,046,000 job openings in healthcare and 519,000 job hires. That's approximately a half-million unfilled healthcare jobs. Many of those are certainly allied jobs.
Healthcare providers will need help navigating a healthcare environment with super-heated competition for quality allied health practitioners. As demand continues to rise, a DIY approach to allied staffing will not provide the results that healthcare organizations need to maintain excellence in patient care. The failure to adequately staff departments can result in lost revenue as patients go elsewhere for care. The answer is partnering with workforce experts like AMN Healthcare who utilize the most efficient sourcing strategies for the best possible fill rate and workforce solutions to optimize their current staff.