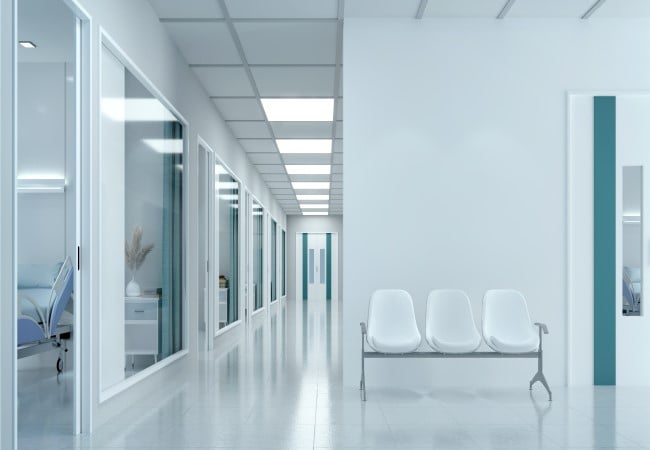 New Physician Practice Options: Choosing Your Practice Setting
New physicians just coming out of their residencies have a considerable variety of different physician practice options from which to choose. Each practice setting presents a number of different factors, appealing to different personality types. There are also different levels of autonomy to consider, as well as varying levels of business acumen required; situations differ widely also be location, as well as your choice of practice setting.
And of course, there are few more important choices for a resident to make than a physician practice setting. The key is to approach each setting with a critical but open mind to give yourself the data you need to make an informed decision.
To help acquaint you with new physician practice options, here's a rundown of the most common practice settings and their relative advantages and disadvantages.
Physician Practice Options
Group Practice
The majority of new physicians transitioning to post-residency employment traditionally opt to join group practices, which range widely from as few as three physicians to as many as several hundred.
There are two basic types of medical groups: single-specialty and multi-specialty groups. Multi-specialty groups tend to employ a mixture of primary care physicians and related specialists like surgical and internal medicine specialists. The PCPs often serve as a referral source for the specialists in multi-specialty groups, who in turn offer the PCPs a convenient resource for consults and help to maintain continuity of care by keeping treatment under the same roof.
While there are advantages to multi-specialty groups, incomes may be power than in single-specialty groups because the overhead is higher. Also, political rifts between specialists and primary care physicians in multi-specialty groups aren't uncommon, with specialists feeling that they're "footing the bill" while the primary care physicians feel relegated to "junior partner" status because of the differences in revenue generated by each party.
For some physicians, the appeal of group practice lies in an impression of "strength in numbers." Groups are seen as providing stability, call coverage, a collegial atmosphere and clinical backup helpful to those coming out of a residency. Group practices generally provide a salary as well as some sort of production-based bonus. They also frequently offer established patient base and referral patterns, letting new physicians avoid the need to build a practice from scratch.
Groups also provide administrative support, helpful for coding, billing and collecting on claims submitted to third-party payers. This function has become increasingly important in the healthcare industry as reimbursement has generally decreased and payers such as managed care and Medicare challenge and deny more claims. These claims are also often submitted electronically, requiring more sophisticated information technology systems than physicians have used in the past. Groups often provide such technology needs, as well as facilitate issues like contracting with managed care plans, scheduling patients, compliance with regulations (like HIPAA), capital investment, marketing and related business management issues. Many groups hire practice managers with business backgrounds to handle this business side of medicine.
This, a number of benefits for new physicians can be expected from a group practice setting. The downside is sometimes that, like new attorneys entering a law firm, new physicians may not enjoy the initial junior status conferred upon them in a group practice. Work and income are not always shared equally in groups; conflict may also arise over who treats the insured patients and who treats the uninsured or under-insured patients, as well as who works the most hours, who has access to financial records, who gets to work with the most competent nurses and other staff members, who decides how the group will be governed, and so on. There's also the question of path to partnership — how clear is the path, and is true partnership really attainable for new physicians?
Again, each practice will vary considerably from one another; nonetheless, caution is recommended for new physicians considering group practice employment in terms of the equable distribution of work, earnings and related factors. The reality is, however, that these challenges are ongoing in most group practices, and controversies over "dividing the pie" are simply part of the territory.
Private Solo Practice
Private solo practice is the classic style of medical practice in which a physician "hangs up a shingle" and builds and runs a practice himself or herself. The physician is then responsible for bringing in new patients and for administrating a small staff of clerical personnel who perform billing, collections and scheduling duties.
The physician may also choose to employ a nurse, nurse practitioner, physician assistant, or other allied health professional as necessary. This prospect of employment raises multiple issues for the physician proprietor, including compliance with employment laws regarding discrimination, pay, taxes, benefits, etc.
The good news, and the reason why many physicians still find solo practice rewarding, is that you get to call all the shots. Solo physicians decide how they wish to practice — the types of patients they see, the hours they work, the fellow professionals they employ, what payers they contract with and, most importantly, how they treat patients. Of course, there's no question about income. Whatever you earn after paying your overhead is yours, giving solo physicians greater control of their economic destinies.
Solo practice therefore is the most autonomous style of physician practice available. However, it's also true that even the most autonomous style of practice is not 100 percent autonomous in today's healthcare industry. If you treat Medicare patients or contract with managed care companies, you will not be able to set your own fees. Also, contracting with payers who impose treatment protocols may further lessen your ability to make clinical decisions autonomously. And physicians working in solo practices will be obliged to spend more time on call, as well as doing a great deal of paperwork.
In short, though autonomous, solo physicians can be considered to be more married to medicine than physicians working in other settings. This can be a good or a bad thing, depending on your preferences and perspective.
Solo practice tends to be a better option for entrepreneurial physicians who enjoy the challenge of running a business. Geography makes a big difference here, as well, as a solo setting might be the only real physician practice option in certain rural areas that lack additional physicians to form a group.
Partnership
Another small and fairly autonomous physician practice option is a partnership. Some new physicians go directly from their residencies to joining an established physician as a partner. It's not uncommon for physicians to join their fathers, uncles or other relatives as partners.
Partnerships offer some obvious benefits, giving new physicians the ability to share assets and overhead costs. Each physician pays a share of the overhead, and basically keeps all of his or her earnings after that point. Each partner has an equal share in how the practice is run.
When the relationships are amicable, partnerships can offer a nice combination of autonomy, cost-sharing and professional support. The key, obviously, is finding the right partner. The best analogy — overused in business but no less true for that — is that partnerships are like marriages. The association can be so close that it becomes grating, magnifying minor disputes into potential career hazards. You probably wouldn't marry a stranger, and the same principle holds true for a business partner.
Association
Associations are another small and relatively autonomous physician practice option. In an association, two physicians share office space and assets, but not their books. Each physician keeps whatever he or she earns after overhead is paid, and each physician is free to act as a solo physician in terms of hours, workload, hiring decisions, and so on.
Hospital-Based
Hospital-based physicians may work in a department of the hospital, or in practices owned by a hospital. These physicians traditionally provide what were once hospital-based services like anesthesiology, radiology, and emergency medicine. Hospitalists — usually primary care physicians specializing in in-patient care — are also hospital-based. The hospital may also own a group practice that employs additional physicians.
One big advantage of this type of setting is access to a hospital, along with an established patient base, a dependable salary, and the support of many other types of physicians, management, and administrative support. Autonomy can also be somewhat limited in hospital settings, and physicians may be called upon to help govern the hospital through committee work.
Specialty hospitals are an emerging style of hospital-based practice. Many of these hospitals, which are often devoted to a single type of specialty care like cardiology or orthopedic surgery, are owned (or partly owned) by the physicians themselves.
Physician Practice Options: HMOs
Several years ago, it was believed that the staff model HMO might become more pervasive. However, this type of setting has remained somewhat regionalized on the East and West Coasts and is generally diminishing in terms of available opportunities.
Physicians working in an HMO setting are paid as employees and may receive bonuses based on production, utilization of resources, and patient satisfaction scores. HMO physicians provide care only to patients enrolled in the HMO. Kaiser Permanente in California is an example of a staff model HMO that provides its physicians with a "patient panel" made up of enrollees. HMOs like this often develop and require adherence to a certain set of practice protocols.
HMOs also offer a more predictable lifestyle with set hours. The administrative side of medicine is also less onerous, as other HMO employees handle billing and regulatory issues.
Physician Practice Options: Locum Tenens
Locum tenens physicians work on a temporary basis on assignments ranging from a few days to months. Often, locum tenens may not be available for first-year physicians as a certain level of experience is often required. After a few years of experience, however, locum tenens becomes an invaluable means for new physicians to advance their careers by gaining valuable new experience in a wider variety of practice settings and facilities than a long-term commitment.
We invite you to join us on Facebook, Twitter, LinkedIn, and YouTube.