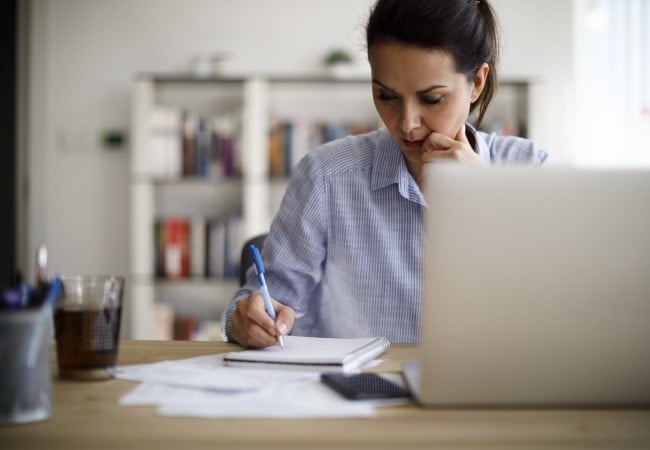 7 Benefits of Working Locums Hospitalist Jobs Close to Home
Looking for a new hospitalist job to suit your lifestyle? The number of employment options may surprise you.
A common internet search for "hospitalist jobs near me" can bring a flurry of results, including both permanent positions and locums hospitalists jobs, ranging from part-time to full-time.
While the most common perception of locum tenens jobs is that they are full-time positions that involve relocation—often accompanied by a requirement for a new state medical license—an increasing number of locum tenens hospitalist opportunities can be found close to home.
And there are a number of reasons to give these temporary contracts a try.
Locum tenens positions in your local area can simplify your job transitions, enhance your CV, provide excellent compensation and offer flexible scheduling and lifestyle options for you and your family.
7 benefits of locums hospitalist jobs that keep you local
1. Earn extra income
Staffing companies like AMN Healthcare have contracts around the country, which means part-time locums hospitalist jobs are likely available in your hometown or within a few hours' travel.
Working a few shifts on your normal days off can go a long way toward paying off your medical school loans, funding a practice start-up, or saving toward personal goals like buying a home, adding to your kids' college fund, or taking a dream vacation.
2. Stay close to family
A part-time or full-time locums hospitalist position near you means that you won't miss out on those everyday rewards like family meals together, attending kids' sports and activities, and being available for special events. Staying close to home can ensure more quality family time and less stress for those you love.
Some hospitalists will use locums tenens positions to stay close to extended family, as well, such as an aging parent who needs additional care.
3. Explore new work environments
Working short-term assignments as a locum tenens hospitalist allows you to try out different working environments and facilities near you. These assignments can help you gain experience with different patient populations and new technology while building professional networking relationships that could be advantageous to your long-term career.
4. Enjoy career flexibility and perks
Hospitalists who work locum tenens close to home have the freedom to choose their practice setting, location, and schedule. Once approved to work in a facility, some hospitalists will also make themselves available to take last-minute shifts on occasion. This availability can make them very attractive to nearby employers.
Locums hospitalists can earn excellent compensation, and their professional liability and malpractice coverage are normally covered by their staffing agency. Practitioners can also be reimbursed for housing and other travel expenses, depending on the proximity of each assignment.
As each locum tenens contract is different, be sure to go over the details with your recruiter.
5. Lean on your dedicated locums consultant
Once you start working with a locum tenens staffing agency like AMN Healthcare, you will be connected with a dedicated hospitalist consultant who will help you reach your professional and personal goals.
For instance, if you're looking for nocturnist positions, pediatric hospitalist jobs, or only those within a certain distance from home, your recruiter will work with you to find the assignments that meet your criteria.
He or she will also do the heavy lifting when it comes to getting you ready for each assignment, including setting up interviews, credentialing, licensing, and more.
6. Get an introduction to hospital medicine
Hospitalists have the unique opportunity to work with a variety of hospitalized patients and conditions—as well as a variety of medical specialists—which makes it an ideal training ground for newer physicians. Locums hospitalist assignments can help a physician gain valuable experience in a short amount of time. This exposure may also help them decide whether stay with hospital medicine for a time or investigate a related specialty.
Physicians in mid- or late-career can use a locum tenens assignment close to home as a chance to apply their clinical skills in hospital medicine. After years of working in private practice, many physicians are ready to leave the administrative headaches of medicine behind and explore an employment option that gives them more time for direct patient care.
7. Take an interim step to a career transition
A locums hospitalist position can be an interim step between permanent jobs or a transitional step for physicians leaving private practice or nearing retirement.
Whether part-time or full-time, a temporary hospitalist assignment near home can help you avoid gaps in employment, maintain your income, and keep your clinical skills sharp.
Similar Articles You May Also Like:
To find out what's out there for your physician career, search our locum tenens and permanent jobs from the link below.