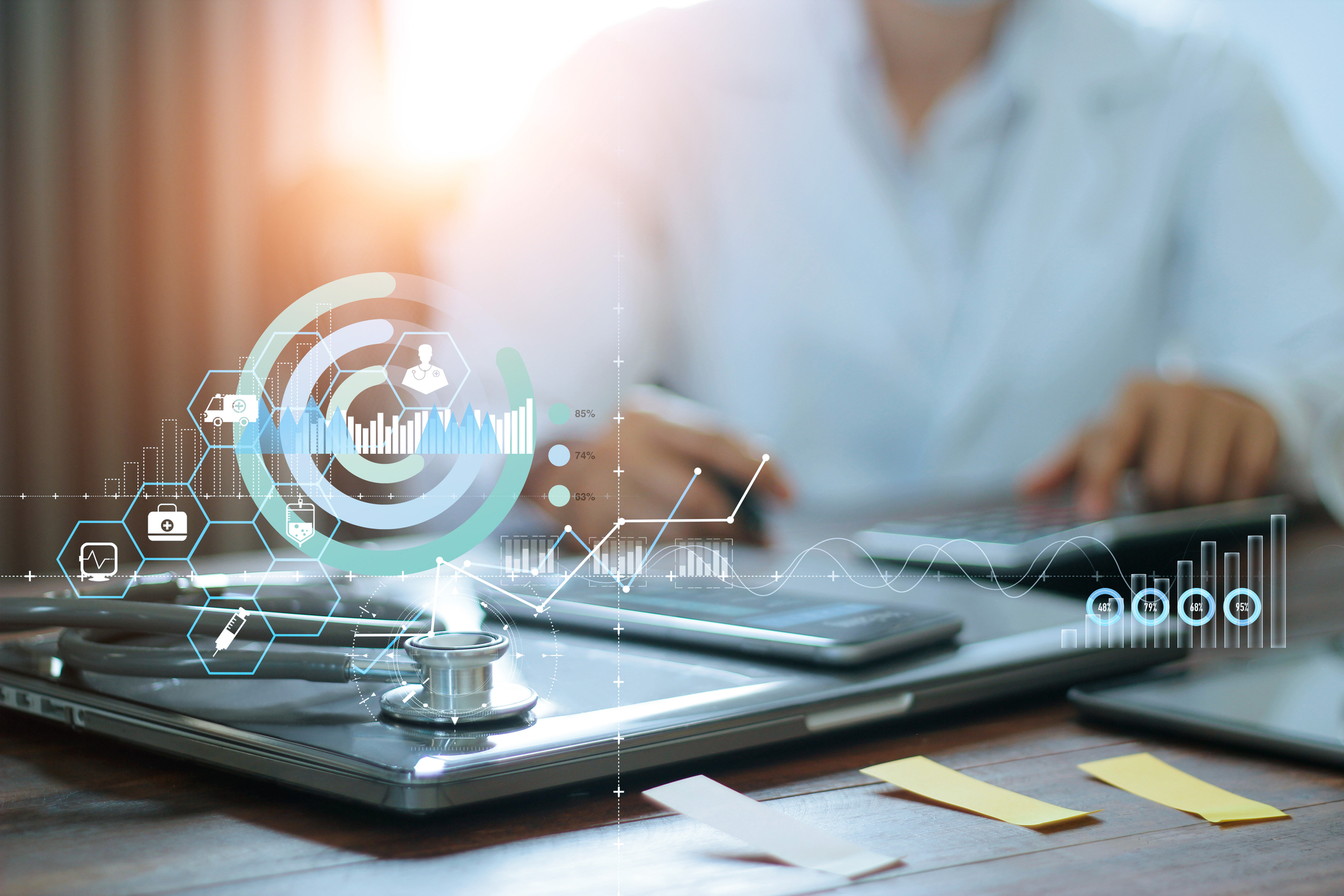 Top Trends in Healthcare Delivery
Teamwork and technology will stay on the forefront as healthcare delivery evolves to implement health reform; adjust to a more sophisticated, tech-savvy consumer; streamline costs; and focus on quality of care. Here are some of the major trends that industry experts point to in 2011:
Teamwork and working smarter
Across the spectrum, people involved in care delivery are realizing the value of working smarter.
Mergers and acquisitions: Hospitals are teaming up through mergers or acquisitions. According to a new report from the consulting firm Irving Levin Associates of Norwalk, Conn., 20 percent more hospital mergers occurred in the third quarter of 2010, compared to the same period in 2009. The company anticipates healthcare companies will continue to merge to achieve economies of scale.
Physician–hospital partnerships: Physicians and hospitals also are joining forces. Increasing numbers of physicians will seek employment with health systems, making it easier to deal with bundled payments and accountable care organizations, under development by the Centers for Medicare and Medicaid Services (CMS).
CDPHP, a physician-led health plan in Albany, N.Y., also is working more collaboratively with providers and is already bundling payments for cardiac services at one hospital as part of its quest to align financial incentives with value or quality rather than volume. It is expanding its medical home project, which features a global payment and rewards physicians for providing comprehensive, coordinated care.
"When we looked at the results of year one, the cost in the pilot practices went up at a rate less than the rest of the network," said Bruce Nash, MD, MBA, senior vice president of medical affairs and chief medical officer of CDPHP. The company is increasing the number of participating primary care practices and expanding the concept to specialty services.
Telemedicine opportunities: Kathleen Webster, M.D., a pediatric intensivist at Loyola University Health System in Chicago, which uses GlobalMedia for teleconferencing in the pediatric intensive care unit, finds the ability to remotely consult with residents and staff at the hospital has improved collaboration. The off-site specialist and on-site team work together to develop a plan of care.
Payors playing: Health plans also have begun to take a more collaborative approach, said Christopher Stanley, M.D, senior medical director for UnitedHealthcare in the Rocky Mountain Region in Centennial, Colo. "Thought leaders in the community, from health plans to physicians, are reaching across the aisle to work together as more trust develops," he said.
Stanley reported health plans can provide data to providers that help them manage complex patients, such as alerting a primary care physician when one of his patients presents in the emergency department. That allows the physician to follow up and ensure the patient receives the necessary care. He said both providers and health plans must exhibit transparency and work toward the common goal of improving patient care.
UnitedHealthcare has partnered with Walgreens drug stores in Colorado to support pharmacists sharing information about medications to patients with diabetes and with the YMCA to provide education about healthy lifestyles to those members.
"We see ourselves as an integral part of the healthcare system, and we can bring assets and strength to the table," Stanley said. "The partnerships are just starting."
Reprocessing single-use devices: While more than half of U.S. hospitals already reuse disposable devices, reprocessing provider Ascent of Phoenix anticipates more hospitals will join them to address economic and environmental issues. "Supply costs are rising rapidly, and health care networks are seeking supply chain solutions to reduce costs without compromising the quality of care," said Lars Thording, Ascent's senior director of marketing and public affairs.
Technology
Already a force in medical care, technology will maintain a vital role in streamlining operations and enhancing communications.
Robots: Robots have joined the healthcare team in some 200 hospitals, where they deliver medications, meals, linens, lab specimens, equipment and supplies. "We believe that robots are a technology that will be one of healthcare's delivery trends in 2011 and beyond as they reduce costs, decrease delivery times, improve employee satisfaction, and allow nurses and other clinical staff to focus their time and attention on direct patient care," said Peter Seiff, vice president of customer solutions for Aethon, the Pittsburgh company that developed and builds the robots.
Telemedicine: Health systems and clinics will turn toward telemedicine to increase rural patients' access to health services, whether primary or specialty care, said Joel Barthelemy, managing director of GlobalMedia of Scottsdale, Ariz., which designs teleconferencing systems. He offers as an example, some emergency medical services are adding teleconferencing systems to stretchers, enabling emergency department physicians to assess the patient while en route to the hospital.
"There is true equitable care when you use proven technology for everyone," Barthelemy said.
Telemedicine technology also is being used to enhance the skills of providers in rural areas. Specialists from Project ECHO (Extension for Community Healthcare Outcomes) at the University of New Mexico began the innovative program to treat hepatitis C patients at remote sites while simultaneously teaching the primary care physician or nurse practitioner how to manage the case, and it is now expanding the program to include more disease states.
"They are teaching less sophisticated providers to do more sophisticated things," said Jason Hwang, M.D., executive director of Innosight Institute, a nonprofit health care think tank based in Mountain View, Calif. "That's the only way to get costs down to a sustainable level."
Addressing simple illnesses: Web-based, virtual doctors visits are gaining in popularity, enabling patients to "see" a doctor 24 hours a day without leaving their home or office for treatment of simple illnesses, such as a sore throat or urinary tract infection, and allowing the limited supply of physicians to care for a growing number of patients, says Alan Roga, M.D., CEO of STAT Health in Scottsdale, Ariz., which works with self-insured employers to offer the service to employees.
Electronic medical records: Eighty percent of American hospitals and 41 percent of physician offices plan to take advantage of federal incentive payments for adoption and meaningful use of certified electronic health records, which begins in 2011, according to the Department of Health and Human Services. That means many will be changing processes to meet all of the federal requirements.
Empowering patients: Technology also can provide patients with more affordable and convenient care, such as clinical decision support programs. Hwang said software that sorts through symptoms and offers treatment options could decrease cost and increase satisfaction.
Many practices will be integrating patient portal options to better connect with patients, said Anthony Cain, spokesman for Intuit Health of Mountainview, Calif. He offered as an example Roswell Pediatrics in Alpharetta, Ga., which adopted a patient portal and now has 6,800 registered patients who can connect with the practice at anytime from anywhere. The system has reduced front-desk phone calls by 2,000 a month, all but eliminated "no shows" and brought in more than $4,000 a month with online bill payments.
Predictive modeling: George Pantos, executive director of the think tank Healthcare Performance Management Institute in Bethesda, Md., finds employers more interested in controlling healthcare costs by mining data to identify employees at risk for being high users of healthcare and intervening to prevent acute episodes.
Social media: Learning more about their customers will be important to healthcare institutions, added Jim Schleck, executive director of REACH3 of Verona, Wis., who foresees greater use of online channels to communicate with patients and customize the content to what interests the patient.
"Facebook and things like that are becoming the new billboard," said Schleck, who also envisions physician offices using texting to confirm office appointments, fill vacancies and send out screening information reminders.
"It's being used today, and it is definitely a technology on the rise," Schleck said.
© 2011. AMN Healthcare, Inc. All Rights Reserved.