Revenue Cycle Solutions Clinical Documentation Integrity
At AMN Healthcare, we know that every organization is different, and no two Clinical Documentation Integrity (CDI) programs are the same. They do all have the same goal: to ensure that reimbursement is accurate and clinically supported. That's what the CDI professionals at AMN help our clients do every day.
What makes AMN Healthcare Revenue Cycle Solutions Different?
1. Unparalleled Customer Service
Exceptional customer service comes from a corporate culture that values employee education and fosters growth within the company. The mission is what motivates our team, and they pass that same enthusiasm on to our clients.
2. Unique Consultative Approaches
Our client relationships are the backbone of our company.
We work with each client to create a customized approach,
ensuring that the specific needs of that organization are not
only met, but exceeded...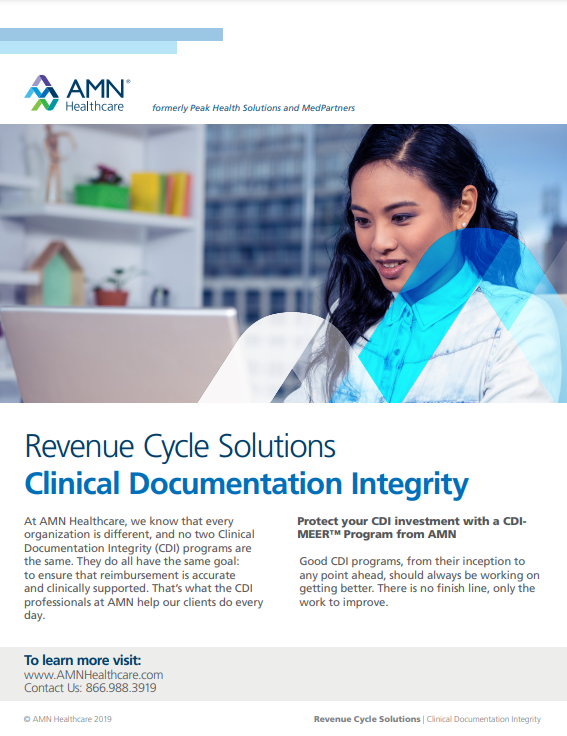 Download Whitepaper to Read More