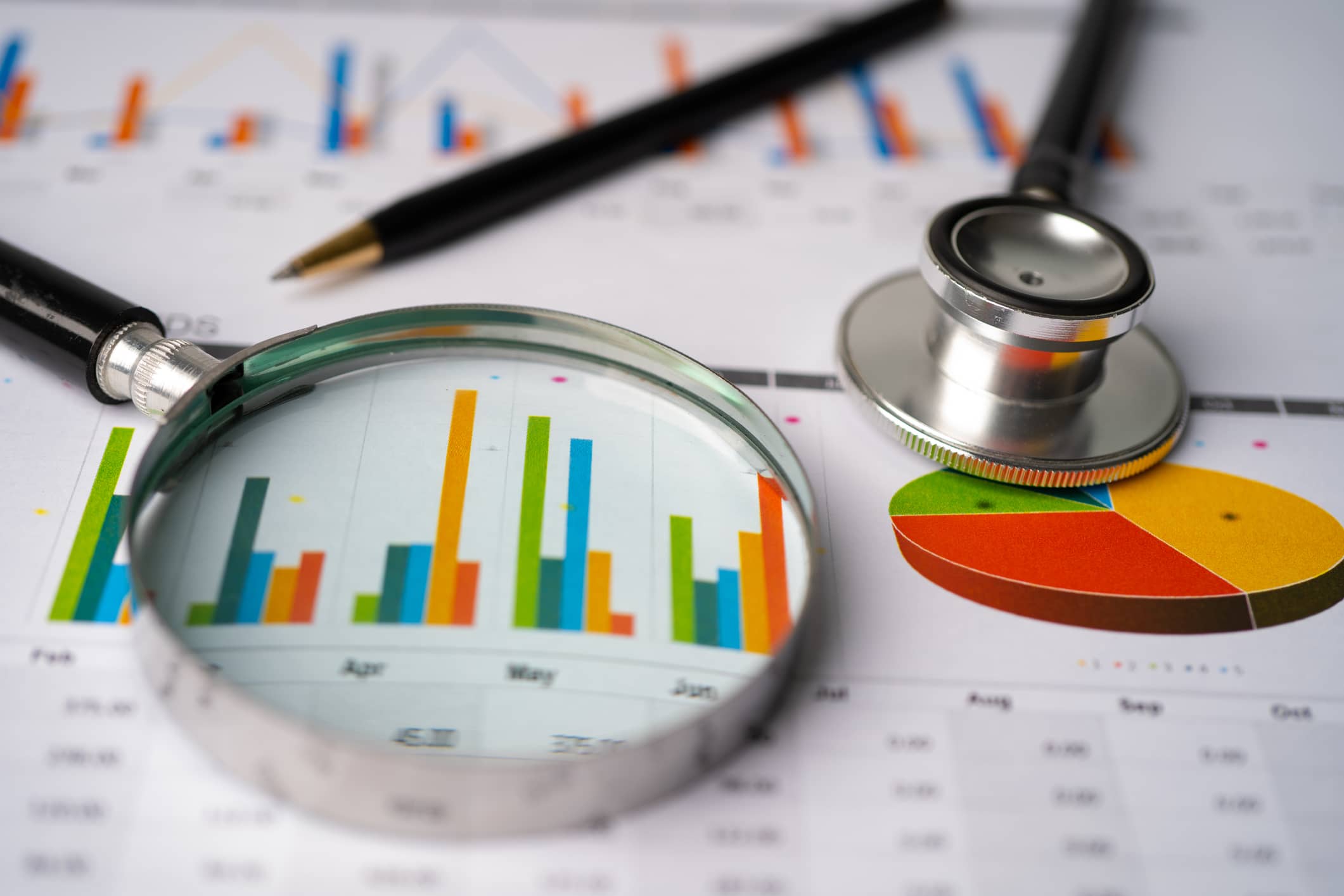 Workforce Trends in Allied Healthcare
Doctors and nurses are often the first professions that come to mind in healthcare discussions, yet allied health professionals continue to provide vital services and care that patients and other providers rely on throughout the healthcare delivery system. And with the country's aging population and a projected increase in consumers with health insurance coverage due to the Affordable Care Act, the demand for allied health professionals is expected to grow--despite a few bumps in the road related to current reimbursement issues.
"There is a lot going on within the healthcare space, and we see additional strain based on not having enough healthcare professionals to meet demand," said Jeff Decker, senior vice president and general manager of allied health staffing at AMN Healthcare. "Some of the greatest growth opportunities fall into allied health."
Kae Robertson, a principal with Deloitte Consulting in Rochester, N.Y., and national solution leader for performance improvement for health systems with the firm, indicated that with "changes in healthcare delivery and the demographics of an aging population, the ancillary health worker requirements are continuing to grow. Not only do we need them for acute care, but we need them for post-acute, home health, and work we need to do for preventive and wellness-based health."
Robertson said that changes in reimbursement will transform the delivery model and as people live longer, they will need therapists, pharmacists and other allied health professionals.
Robin Singleton, executive vice president and practice leader for DHR International's national healthcare practice in Atlanta, sees another side to the issue. She reported, "Everyone is watching margins and dissecting service lines to see which are most productive."
Larger service lines that positively affect the bottom line are expanding, while others are not, she said, yet variances can be seen from health system to health system.
Singleton noted that some hospital-based services are flat or even seeing layoffs, as leaders strive to follow guidelines which are "based on higher quality and cheaper prices. You have to figure out how to do more with less."
Additionally, allied services, as other aspects of healthcare, are moving to the outpatient arena. Singleton has seen an increased need for allied health professionals in outpatient surgical centers and in medical practice groups.
"Hospitals are not going to make money keeping beds full," Singleton said. "They have to have those patients seen in other places."
Physical and Occupational Therapies
Outpatient rehabilitation centers have suffered reimbursement cuts, too, and some small practices have closed, reported Marc Goldstein, EdD, senior director of clinical practice and research at the American Physical Therapy Association (APTA) in Alexandria, Va.
"Payment is a huge issue," said Goldstein, adding that bundled payments and physical therapist participation in accountable care organizations (ACOs) may blunt the negative effects.
Maureen Peterson, MS, OT/L, FAOTA, chief professional affairs officer at the American Occupational Therapy Association (AOTA), also reported a trend toward more collaborative, team-based care delivery.
At the same time fee-for-service reimbursements have fallen, facilities' censuses have been increasing; so full-time employees are working longer hours, Decker said. Since therapy professionals remain in high demand, they often will start looking for something different, including contingency positions, as they become overworked and burned out.
"Therapists are moving to traveling," said Karen Gilbert, PT, national director of oncology rehabilitation for Cancer Treatment Centers of America, based at Southwestern Regional Medical Center in Tulsa, Okla.
From an employer's perspective, bringing in travel therapists and technicians can be an attractive way to handle short-term increases in census without overtaxing full-time personnel, Decker said.
Gilbert reported that expansions, increased services and some recruiting challenges have caused Cancer Treatment Centers to use travel therapists to continue to meet demands.
In some cases, the centers have had difficulty filling positions for their cancer rehabilitation programs; these programs are designed to help patients improve function, for instance, upper arm range of motion after a mastectomy. Recruitment challenges vary by region, however, with more labor supply issues in Atlanta, Phoenix and outside Chicago. The health network has also expanded locations and offers extended hours for patients' convenience. Consequently, it has needed to hire more therapists.
Gilbert said that she has never experienced difficulty finding a job opening and securing a position, and sees continuing demand for physical therapists like herself. She currently receives three to five recruitment mailings per week.
"It's a great time to be a therapist," Gilbert said.
The Bureau of Labor Statistics (BLS) reports a projected 39 percent increase in physical therapist employment by 2020 and a 33 percent increase in occupational therapist employment.
"We have a shortage now, and we're expecting it to continue, based on the Affordable Care Act and the nation aging," Goldstein said. "It's going to continue at least for the next five or six years."
APTA has projected, using an attrition rate of 3.5 percent, a shortage of 40,934 physical therapists by 2020. Even if fewer therapists leave the profession, at an attrition rate of 1.5 percent, the shortage would be 9,385 PTs by 2020.
Peterson reported that there is currently a strong demand for occupational therapists, with new graduates finding success in securing jobs, especially jobs treating older adult patients and children with autism and related conditions. She also indicated that there has been an increased use of telehealth by occupational therapists.
"It still looks like a bright future for occupational therapy," Peterson said. "Lots of doors are open, and new doors are opening every day."
Imaging, Respiratory and Laboratory Services
Imaging has become a more challenging segment of the healthcare market as reimbursement cuts have adversely affected some practitioners.
"Radiology in general, due to reimbursement, had been on a steady decline for years," Decker said. "However, we feel we have gotten to the bottom [of the demand curve]…we are starting to see an upturn in radiology."
Some of the bright spots in imaging include a strong, persistent demand for ultrasonographers.
BLS reports an expected 44 percent growth rate in employment of diagnostic medical sonographers by 2020, and a 28 percent increase in employment of radiologic technologists over the same period.
Salaries for many laboratory and imaging professionals have remained relatively flat, with some recent decreases. According to data from the American Society of Radiologic Technologists (ASRT), the overall mean, full-time base annual compensation across all disciplines in the radiologic technology profession increased slightly from $61,733 in 2010 to $62,763 in 2013, reported John Culbertson, MA, MEd, ASRT director of research.
However, the mean full-time base annual compensation for radiography decreased slightly in 2013. Similarly, radiation therapists saw a slight decrease in mean full-time annual compensation, Culbertson added.
Demand for cath-lab technicians, respiratory therapists, pharmacists, pharmacy technicians and laboratory workers also remain high, Decker said.
"Laboratory is slated to grow substantially," Decker said. "Pharmacy also has one of the highest growth opportunities."
People coming into the healthcare arena with new insurance coverage will place additional burdens on physicians, and more consumers are expected to turn to pharmacists for services. Additionally, with the emergence of more coordinated care in patient-centered medical homes and ACOs, and the meaningful use program accelerating more effective sharing of information, Decker explained, many constituents in the industry are coming together to define broader scale connectivity.
"The clear trend we're seeing is a shift from pharmacy being a dispensing-centric function to a services-centric function," Decker said. "With a decrease in the number of primary care physicians and the increase in the number of patients that will need to be treated, the pharmacist represents an underutilized resource that can be leveraged to play a greater role in providing cognitive, clinical services to patients and lower costs."
© 2013. AMN Healthcare, Inc. All Rights Reserved.