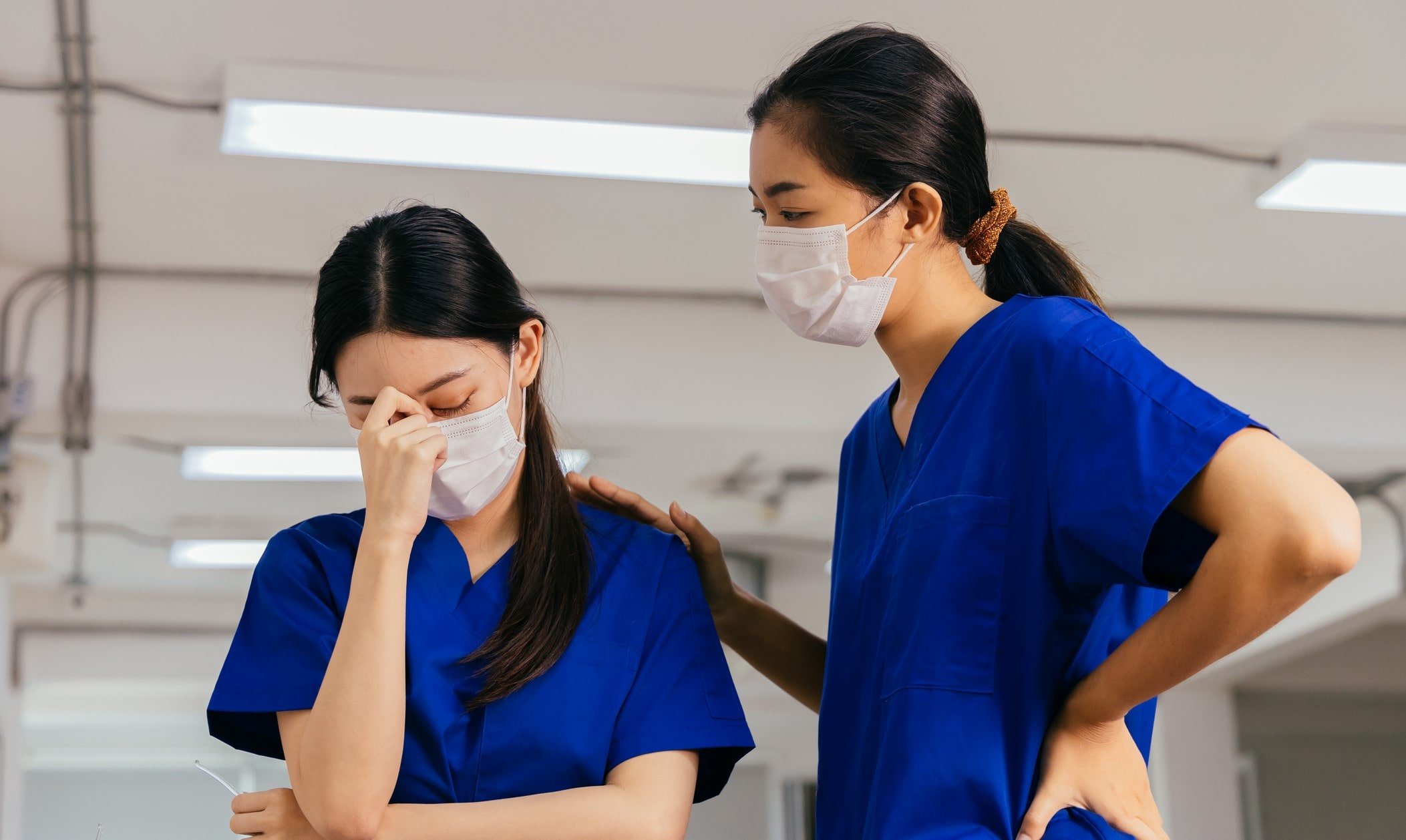 Understaffed Nursing Shifts Drive Up Inpatient Mortality Rates
Even the best hospitals can be affected by nurse staffing shortages during some shifts—and with deadly consequences—according to a new study published in the New England Journal of Medicine (NEJM). Even an ANCC Magnet-designated hospital.

Published on March 17, the study, entitled "Nurse Staffing and Inpatient Hospital Mortality," found that mortality increases when a hospital misses its targets for RN staffing by eight or more hours within a shift. Based on their findings, the study's authors recommended that hospitals become more diligent about assuring adequate nurse staffing around the clock to meet their patients' needs.

This study was different from many previous studies that examined nurse staffing levels to assess their impact on patient safety, as earlier studies compared hospitals with low staffing against hospitals with higher staffing ratios. This study examined staffing trends on 43 units in a single hospital from 2003 to 2006.

"There was some pushback on all those studies," said principal investigator Jack Needleman, Ph.D., noting that some questioned whether it was actually the nurse staffing or something else altogether that had an impact on the patient safety or mortality rates that were measured.

The hospital at the heart of the latest NEJM study was a large academic medical center; it was also a Magnet hospital, the designation bestowed by the American Nurses Credentialing Center (ANCC) on hospitals that provide and promote nursing excellence. The research team—consisting of distinguished experts from the Mayo Clinic, UCLA and Vanderbilt University—had hoped to analyze data from a facility with a well-calibrated staffing and patient projection system, Needleman explained.

The researchers examined 197,961 admissions and 176,696 nursing shifts of eight hours each, looking at the association between mortality and patient exposure to nursing shifts when staffing was at least eight hours below the staffing targets. They also looked at the association between mortality and high patient turnover related to admissions, transfers and discharges.

"It made sense to look at a single place so the variations between the days when they hit their targets and the days they didn't hit their targets and see whether that made a difference in patient outcomes," he said.
The result: the hospital they studied hit its staffing targets 84 percent of the time, which Needleman called "very good."

For every below-target shift that a patient was exposed to, the risk of mortality increased by 2 percent, the researchers found. Turnover also had a significant impact on patients: the mortality rate increased by 4 percent for every high-turnover shift that a patient was exposed to.

"This study underscores the importance of flexible staffing practices that consistently match staffing to need throughout each patient's stay," they wrote. "Our findings suggest that nurse staffing models that facilitate shift-to-shift decisions on the basis of an alignment with patients' needs and the census are an important component of the delivery of care."

It came as no surprise to advocates of safer nurse staffing levels that understaffing can have such a significant impact. The American Nurses Association (ANA) immediately applauded the study for reinforcing the association's principles that call for flexibility in staffing that allows continual adjustments, depending on the patients' needs and other factors.

"With this kind of study, we can really bolster that kind of argument," said Katie Brewer, MSN, RN, senior policy analyst for the ANA.

However, at least one major nursing organization, the California Nurses Association/ National Nurses Organizing Committee (CNA/NNOC), expressed some disappointment that the study did not go further and address the issue of minimum nurse-to-patient ratios. The CNA/NNOC has long advocated for the benefits of specific staffing ratios even beyond California, where a law setting ratios took effect in 2004. The group, now part of National Nurses United (NNU), has also expressed concern that "flexible" staffing too often becomes a situation where staffing is driven by budgetary concerns, instead of patient care needs.

"The study does reinforce what we know," said DeAnn McEwen, MSN, RN, a member of the CNA/NNU council of presidents, referring to the link between understaffing and adverse patient outcomes. "[But] I think they could have made a stronger statement."

But Needleman said, "This was not a study of ratios," adding that the hospital in the study had staffing levels that were actually better than those laid out by California law.

"Every hospital needs to be considering what their right level of targeted staffing should be and working hard to achieve that," he said.

He also addressed the issue of staffing being linked to budgetary concerns: "You can't slack off, you can't say that your financial situation is a little tighter this month and we need to cut and let's tighten up on the nurse staffing. That's not a patient-centered solution."

Co-investigator Marcelline Harris, Ph.D., RN, said that every hospital is every different, so each organization's staffing targets will necessarily be unique. However, the ultimate goal is to achieve optimal patient outcomes, and that's what discussions about staffing must focus on.

"The takeaway is to start talking about staffing requirements in terms of how many nurses do you need in your organization to meet those patient outcomes," Harris said.
For more information, you can download a free abstract of the NEJM study or access the full article via subscription or individual purchase: "Nurse Staffing and Inpatient Hospital Mortality" by Jack Needleman, Ph.D., Peter Buerhaus, Ph.D., RN, V. Shane Pankratz, Ph.D., Cynthia L. Leibson, Ph.D., Susanna R. Stevens, MS, and Marcelline Harris, Ph.D., RN.