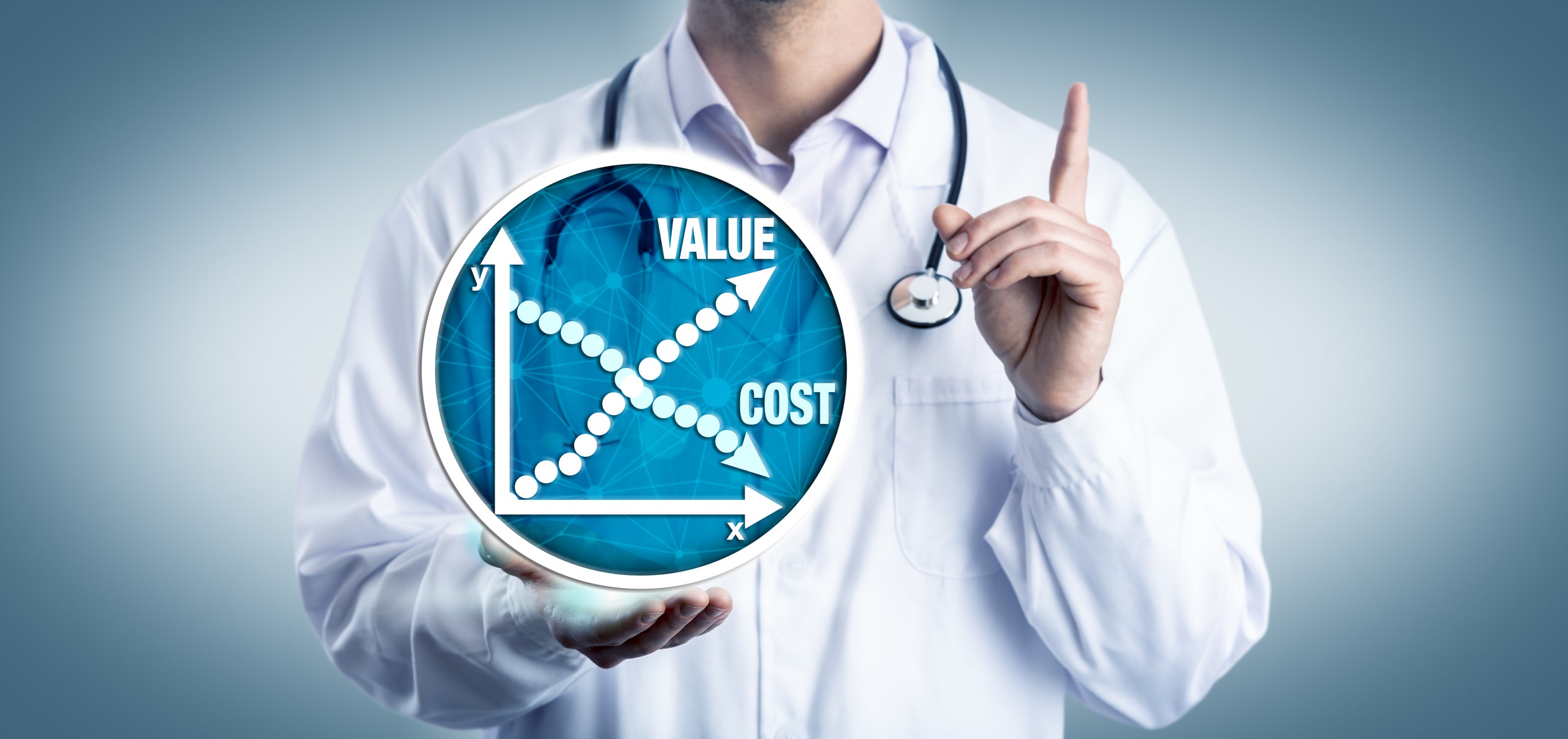 Providers Re-engineering Healthcare for Greater Efficiency
April 4, 2012 - With healthcare reimbursement becoming tighter and patients expecting more from their providers, hospitals and other health systems are seeking ways to change processes and become more efficient.
"Most of the hospitals we work with now are achieving great success with the 'lean' tool, looking at waste in the system, inefficiencies and the flow," said Deborah Smith, Ph.D., MBB, MCF, Jonah, senior vice president for commercial healthcare with NOVACES in New Orleans. "You can get so much done so quickly with lean tools."
Mike Chamberlain, president of Simpler North America based in Pittsburgh, Penn., added that today's economy has increased the pressure on an already ailing health system, with many health systems seeking ways to reduce spending and costs.
Mike Chamberlain said improving patient outcomes and reducing costs complement each other when staff members have the tools to improve processes.
"While this is essential for survival of the organization, patients and organization members may be adversely impacted by indiscriminate cost cutting," Chamberlain said. "Lean management, however, achieves higher quality, superior service, and lower costs as a result of cultural transformation focused on daily continuous improvement of patient care."
Lean processes in healthcare delivery
Lean management brings together the people who work within that department or system. They have a champion and a charter defining the scope of the project. It must align with the organization's strategic goals with results embedded in performance evaluations, Smith said.
"Lean thinking healthcare organizations are patient-centric organizations," Chamberlain added. "These organizations relentlessly define value in the eyes of their patients and seek to identify and eliminate wasteful work elements from every aspect of their enterprise, both on the clinical and nonclinical side."
The lean project team conducts a value stream analysis and wrings out waste, and then evaluates how the change works.
"The people who do the work know the work and can usually give you those solutions," Smith said.
For example, the lean team members may assess emergency department flow at the triage area or time until disposition. Or the team may review and revise processes related to discharge planning for people with certain diseases prone to readmission.
"When you bring them together, there are great conversations and great improvements," Smith said.
While people at the staff level complete the process, hospital leaders must be engaged, support the work and provide the resources, or the process will not achieve the desired results, Smith said.
"There is so much opportunity in taking what people currently have, rethinking how they view performance improvement," Smith said. "It's not a separate department, it has to become a way you work to survive in this complex healthcare environment. We are dealing with patient lives. We cannot continue to waste money and make mistakes."
More efficiency programs, greater involvement
Six Sigma is another quality improvement method that involves more statistical analysis and measuring again after any change, Smith said. Another is the theory of constraints method, which looks at policies, resources, finances, facility attributes or artificial constraints, and then the leaders address the bottlenecks with additional resources. Change management deals with the people's resistance to change.
Andrew Ritcheson, Ph.D., a senior program manager and consulting psychologist with Dynamic Research Corp. based in Andover, Mass., used lean Six Sigma and continuous process improvement (CPI) to help a government healthcare organization to implement an interdisciplinary rounding process that decreased referral documentation and resulted in medical professionals being able to see 25 percent to 35 percent more patients.
"What was exciting and contributed to the success of this CPI initiative was that the stakeholders seeking to improve were involved in the beginning in the assessment of their existing process and that helped with buy in," Ritcheson said. "They had ownership of the process of improvement."
The most profound and enduring solutions, Ritcheson said, often involve something obvious. People at all levels must embrace a culture of continuous process improvement.
"Every little change matters, and where there is a need, changes are made," Ritcheson said. "Process improvement within organizations, particularly in healthcare, is an 'everybody' issue. Start simple but start with everyone."
Collaborative learning and caring
Marshall A. Maglothin, principal at Blue Oak Consulting in Fairfax, Va., said continuous quality improvement requires internal organizational learning and measuring of a variety of outcomes, not just mortality, to discover where improvement is needed.
"In a number of different ways, this is rapidly growing in healthcare," Maglothin said.
Simpler Healthcare worked with ThedaCare, a health system of four hospitals in Wisconsin, to use lean processes in developing a new collaborative care unit, in which a nurse, physician, pharmacist and case manager gather together within the first 90 minutes of a patient's arrival to interview and examine the patient together and develop a single plan of care. The effort has led to a 25 percent reduction in cost of care per patient and patient satisfaction is ranked at 95 percent, and length of stay has dropped 6 percent. ThedaCare estimates it has saved more than $27 million in seven years.
Untapped potential at the health system level
Ron Wince, CEO of Guidon Performance Solutions in Mesa, Ariz., said that he still finds hospitals using lean to improve operations in different departments but not to the extent manufacturing concerns have embraced it, not realizing how much it can do on a system-wide basis.
"A lot of them are using them to improve specific areas, while the maturity in operations has gone beyond," said Wince, who attributes that to the complexity of healthcare. "For them to go to the next level, they will need to go to a systemic approach."
Wince reported that many hospitals are combining process changes with technology that helps them find bottlenecks where they can apply lean or Six Sigma.
Mary Kay Thalken, western region enterprise vice president for Care Logistics of Atlanta, works with hospitals to improve efficiency through the company's Hospital Operating System. Its hub-and-spoke care coordination model oversees patient flow and combines the charge nurse and case manager role.
"That leads to more efficient and coordinated care at the patient care unit," Thalken said. "It's about re-engineering the processes and patient flow."
Innovations in staff scheduling
Smart Square® scheduling software from Avantas, a healthcare labor management consulting and technology company in Omaha, Neb., recently helped one client achieve a time savings of more than seven hours per manager per pay period by modifying processes related to scheduling, staffing and deployment, and checking time cards.
"It's a two-prong approach," said Chris Fox, senior vice president at Avantas in Omaha, Neb. "We combine best practice process improvement with automation."
The company analyzes current staffing and how human resource policies, such as cancellation orders for low census, are followed. Then the hospital can remove inconsistencies and implement best practice policies. The software includes a predictive modeling component and real-time information about staffing on the unit.
Jackie Larson, vice president of client services at Avantas, said each department can realize substantial savings, but the software also eliminates the need for managers to spend so much time on scheduling issues.
"The other return beyond dollars is the time away from staffing to areas that are more clinically focused, produce better outcomes and are a better use of their time," Fox said. "It's a pretty powerful combination."
© 2012. AMN Healthcare, Inc. All Rights Reserved.