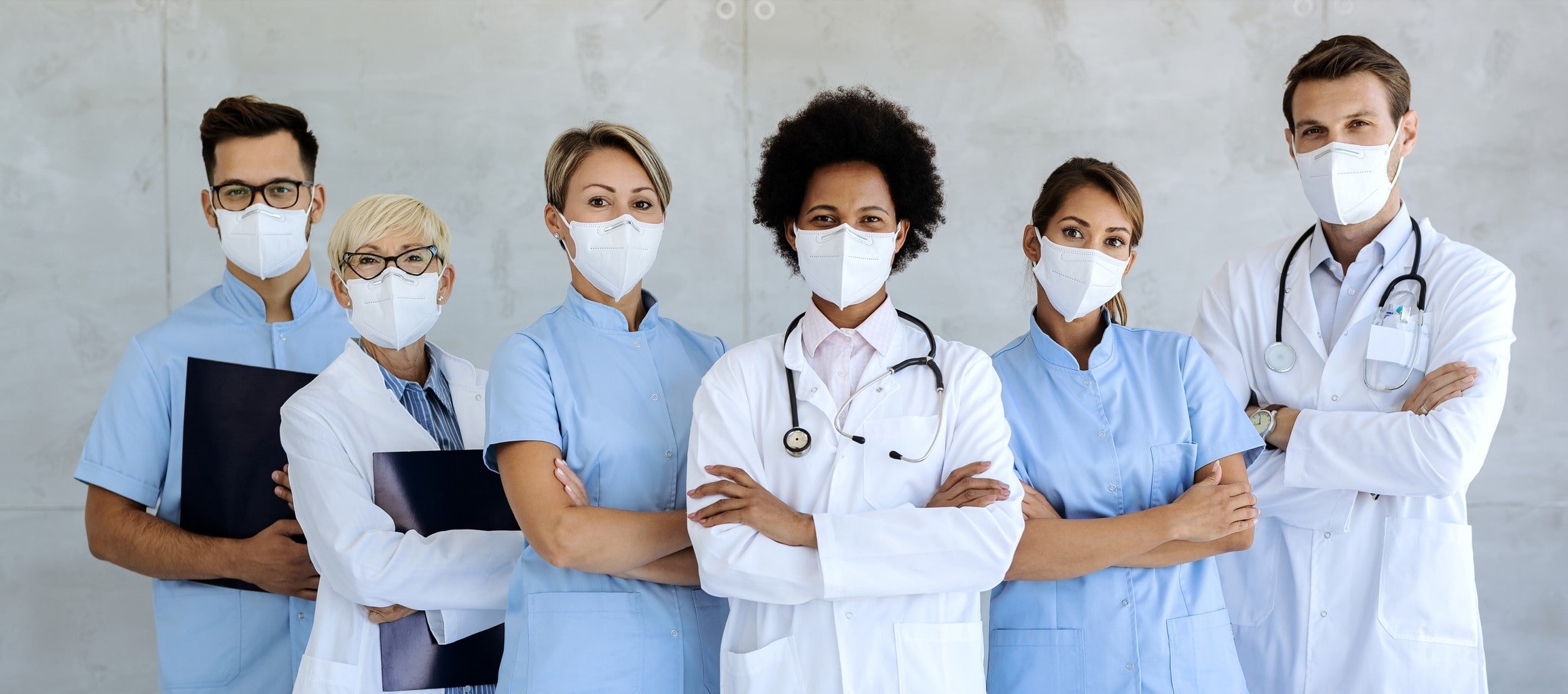 Interdisciplinary Collaboration: Helping Hospitalists and Nurses Work Together
Is your organization committed to building interdisciplinary rapport and teamwork? With more and more physicians specializing in hospital care, it's becoming increasingly evident that it's crucial for these physicians to have good working relationships with the nursing staff in their hospitals.
A large body of research in recent years has focused on the gap that has traditionally existed between physicians and nurses. In the past, a hierarchical model, with the physician at the top of the pecking order, was the norm for most health care organizations; communication failures were common. Not only did this breed frustration and discontent among nurses, but studies began to link communication failures between the two groups with medical errors and other adverse events. The Joint Commission even listed poor communication as a leading root cause of sentinel events between 1995 and 2004.
There are approximately 34,000 hospitalists practicing in the United States today, according to the Society of Hospital Medicine, and their numbers are expected to increase--due to health reform adding more insured patients who are seeking care, and the current shift from private practice to a physician employment model.
That means that the need for collaboration between hospitalists and nurses will only continue to increase.
"I think the key challenge is overcoming the classic culture which creates a hierarchy between doctors and nurses," noted Martin Buser, MPH, FACHE, founder and co-partner of Hospitalist Management Resources, LLC. "The classic culture has got to evolve."
Buser's firm works with hospitals that are considering the implementation of a hospitalist program. Buser analyzes the potential return on investment and shows hospitals how the cost of the hospitalist program can usually be more than offset by savings in areas such as reduced length of stay and improved performance with core quality measures outlined by the Center for Medicare and Medicaid Services (CMS).
A key characteristic of a high-functioning hospitalist program is a team philosophy--collaboration between hospitalists and nurses which can improve efficiency and even quality of care, according to Buser, who recently presented a keynote address at the 2012 Healthcare Workforce Summit about how a hospitalist program can be designed to encourage this interdisciplinary collaboration.
Hospitalist Kevin O' Leary, MD, with Northwestern Memorial Hospital in Chicago, agreed that hospitals and their leaders must be deliberate about setting up structures and systems that foster collaboration.
"In many hospitals, hospitalists have patients on multiple units at the same time," he said. "Consider localizing hospitalists to specific units and having them rotate onto the same unit every time they are on the service."
"Taking this a step further," he continued. "A nurse could be assigned patients for her shift based on the hospitalist. Instead of a nurse having five patients with three different hospitalists, she could have all five with the same single hospitalist."
Geographic assignment is a hallmark of many efficient hospitalist programs, Buser noted. It reduces the time that's lost when physicians have to walk all over the hospital, and also the physicians and nurses spend more time working together, which helps them get to know each other.
"It's very effective," he said.
Trina Seals, MS, RN, credits the successful collaboration between hospitalists and nurses in her hospital, Forsyth Medical Center, to a culture that encourages them to work "hand in hand." Forsyth is part of Novant Health, a nonprofit health care system with facilities in Virginia, North Carolina and South Carolina that has hospitalists in its 13 hospitals.
"It's more than pulling people together," said Seals, the nurse manager on her hospital's 30-bed innovation unit. "It's creating that atmosphere where it's expected that you're going to communicate and connect."
Good communication requires people to be flexible and to put the effort into understanding each other. Seals even studied the various communication styles of the people on her unit so she would understand how to interact with them most effectively; then she helped others use what she had learned. For example, she learned that some doctors liked being stopped in the hall for a chat, while others liked to review emails with information first. She worked with her nurses to help them figure out how to best communicate with those physicians.
Her unit also employs a geographic rounding system.
Lorraine Britting, RN, MS, NP-C, a nurse practitioner from Boston, works in a teaching hospital where the case management rounds are interdisciplinary. People get the chance to know others, which improves communication and makes providing care more efficient.
"That it's face-to-face is what makes it so valuable," said Britting, who also serves on the Society of Hospital Medicine's committee for health quality and patient safety.
Additionally, strong nurse leadership and Lean training that emphasizes the empowerment of frontline staff and facilitates multidisciplinary interventions have contributed to the collaborative nature of the workplace, she added.
Because collaboration can have so many positive effects, Buser said he expects more and more hospitals will get on board. Hospitals are under a great deal of pressure to reduce costs and boost efficiency, while still delivering high-quality care and achieving important patient safety benchmarks.
"We need to learn to work together," he said.
© 2013. AMN Healthcare, Inc. All Rights Reserved.