How Will the Population Health Approach Affect Clinical Roles?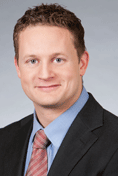 If your organization has not yet developed its strategy to adopt a population health orientation, it probably will need to do it soon.

"Clearly, there is an overall forward movement," said Eric Beck, DO, MPH, chief innovation officer for Evolution Health.

Population health strategies have been defined as a continuum of healthcare policies and practices that create an epidemic of wellness. Currently, population health may be best known as part of the three dimensions of the Institute for Healthcare Improvement's Triple Aim. The Triple Aim was developed as the framework to guide healthcare systems in optimizing their performance – in controlling costs while maintaining or improving quality and expanding coverage. The Triple Aim is:
Improving the patient experience of care
Improving the health of populations
Reducing the per capita cost of health care
The IHI has maintained that all three dimensions, including the population health management component, must be approached concurrently. When population-based disease management and wellness programs are implemented, they reduce both costs and health risks, according to a study by the Rand Corporation that was published in Health Affairs in January.

But to fully embrace what Beck calls the population health orientation, an organization will need to analyze the populations that it serves and their needs. And then, the organization will need to take a close look at its existing clinical staff to determine what resources it already has and what gaps it needs to fill.
To that end, hospitals and healthcare systems may need to develop additional competencies, Beck noted.

"They can either develop themselves, or they can expand the competencies within their team by bringing in new types of people, or it could mean some type of hybridized strategy," he said.

For many organizations, that could mean implementing training and development for their existing workforce while also hiring new people who have the skills and competencies necessary to meet the organization's population health management goals.

For example, a healthcare system may have a significant number of patients in the community with a particular health need, such as diabetes. With the goal of improving healthcare and wellness for that population, including catalyzing self-care, the provider may decide to offer additional training for existing employees; to hire health coaches, coordinators and educators; or to pull in public health experts from community-based organizations. Or they could do some combination of those approaches. Dramatic improvements in outcomes for this population and reductions in costs could result from a network of healthcare providers and community organizations focused on enhancing health and wellness among this group of people with diabetes.
Loyola University Health System in the Chicago area is embarking on a new population health program that's resulting in the emergence of new clinical positions.

"We're creating a care coordinator role, which might also be called a nurse navigator, someone who is going to help us with our sickest patients," said Keith Veselik, MD, medical director of primary care for LUHS. The coordinator's job will be to ensure that patient care is comprehensive, including outpatient and home health care. And as the program continues to develop, he said, there may be other roles created or altered to best meet the patient populations' needs, along with the establishment of a team-based, patient-centered care model.

Veselik also hopes that the program may achieve a fourth aim to go along with the Triple Aim. He noted that burnout among physicians, nurses and other healthcare providers can impact the quality and reach of patient care. (The growing national trend of burnout among physicians, especially front-line physicians, was documented in the study titled "Burnout and Satisfaction With Work-Life Balance Among US Physicians Relative to the General US Population," published in JAMA: Internal Medicine in 2012.)

A team-based, population health program could enable clinicians to work to the full extent of their capabilities—a situation that would enable physicians to concentrate on more complex cases while other providers, perhaps nurse practitioners of physicians assistants, tackle the cases that are appropriate to their training and skills. This may improve job satisfaction and decrease burnout, especially if it helps them achieve a better work-life balance.

"So I see it as a quadruple aim, or four things that we need to tackle," he said.

Beck said he expects emphasis on population health management to continue to expand. It does require some changes in healthcare workforce management because the approach differs from traditional healthcare delivery in the United States. But the healthcare system is evolving, and everyone recognizes the need to get more value out of every dollar spent. The population health approach "intersects nicely with health reform," he said. "It's coming, one way or another."