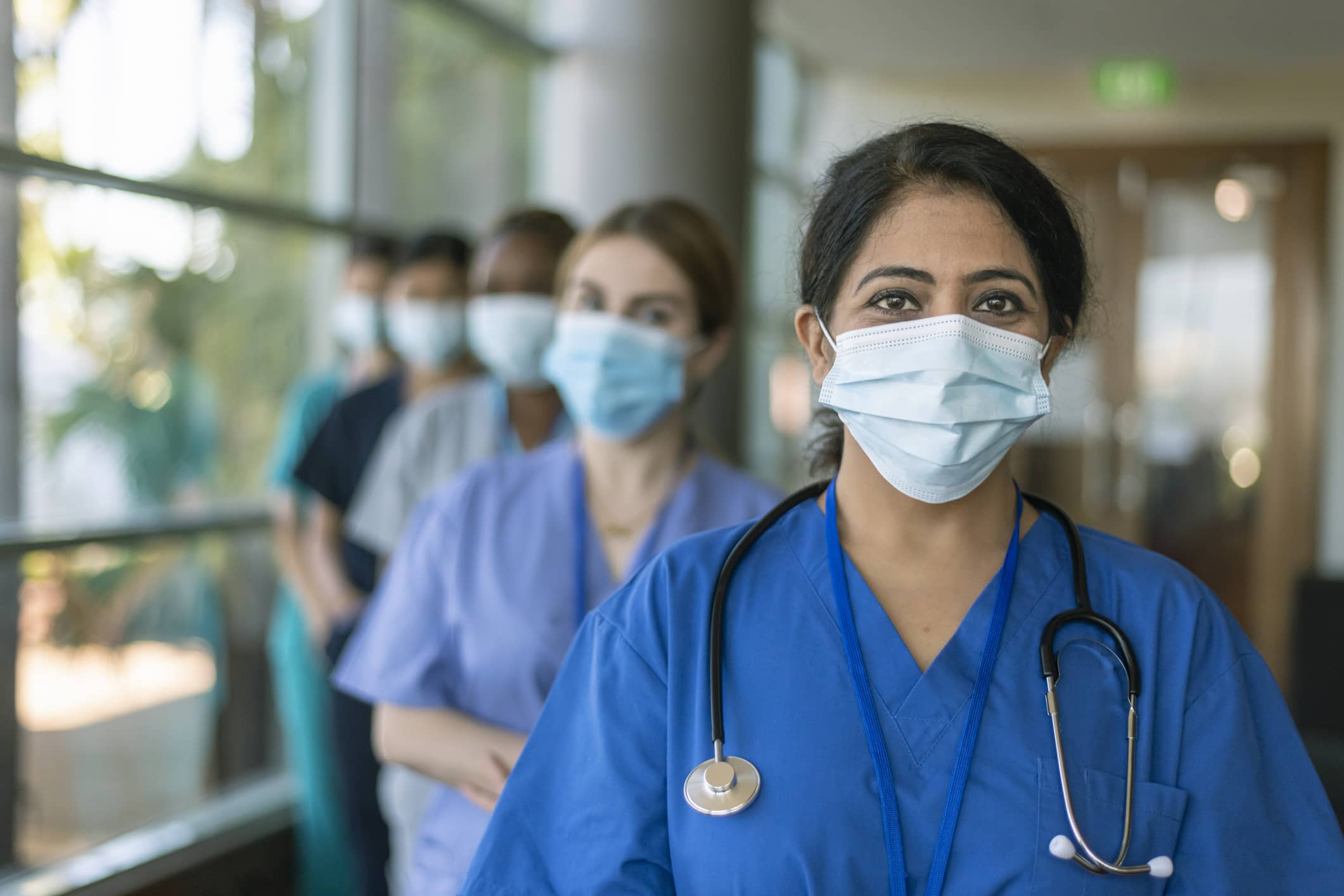 Healthcare RPO Programs Growing, Gaining Customization
Recruitment process outsourcing, or RPO as it's commonly known, is a form of business process outsourcing and a way for healthcare organizations to share part or all of their recruitment with an outside firm. The changing healthcare environment and the increasing complexity to recruit high quality healthcare providers have many medical facilities turning to RPO to meet their permanent staffing needs.
"Fortune 500 companies have been embracing RPO programs for years. Healthcare has recently begun to take notice of the many benefits and turn to RPO for recruitment support," explained Katie Molloy, senior director and general manager of recruitment solutions for AMN Healthcare. And as more healthcare providers get on board, they are requiring customized RPO programs.
RPO growth trends
RPO is catching on at a rapid pace, not only to supplement modern recruitment efforts, but also to drive change and completely transform existing processes. According to the Aberdeen Group's 2012 study entitled Strategic Talent Acquisition: Are You Prepared to Hire the Best?, "43% of organizations are currently investing in RPO or planning to invest in RPO over the next 12 months," wrote Madeline Laurano, in a research brief.
The facts presented in the Aberdeen study also show that organizations are looking for customizable programs that are specifically tailored to meet the unique needs of their facilities. "33% of organizations are investing in RPO for help with specific job roles and job families compared to 11% in 2011."
Customizing healthcare RPO programs
Depending on facility size and specific staffing needs, healthcare organizations typically utilize one of three types of RPO solutions:
• Project-based - includes a defined number of positions and a dedicated team of recruiters;
• Workforce specific - flexible and scalable with an annual minimum number of positions for a specific unit or type of clinician, i.e. nurses; this type also features dedicated recruiters with the option for an on-site program;
• Complete RPO - all costs of recruitment shift to the RPO provider, which manages all hiring needs.
Whether a facility needs a fast hire for an immediate project or long-term engagement across a variety of clinical specialties, engaging an RPO program can bring a host of benefits.
"A common benefit to RPO clients is that the time-to-fill decreases," Molloy said. "When time-to-fill decreases, costs also decrease: fewer overtime hours and fewer temporary employees are needed."
The costs of recruitment usually decrease with an RPO provider, Molloy added, saying, "The greatest cost savings comes with a complete RPO, or fully outsourced programs where the client technology, the applicant tracking system (ATS) technology, and advertising costs shift to an RPO provider such as AMN."
While a facility can opt to have the RPO team on-site, one benefit to having the RPO recruiters and ancillary staff off-site means that a facility could "take out a desk and put in a revenue-generating patient bed."
Improving recruitment's reach and candidate quality
Attracting and retaining top talent is one of the biggest challenges organizations face today, and it is something that RPO can directly impact. In fact the Aberdeen study found that two of the biggest pressures facing human resource leaders were shortages of required skills in the labor pool (55%) and trouble sourcing enough qualified candidates (47%). Recruitment firms have the resources to find qualified candidates outside of the normal labor pool.
"We can cast our net much more widely because we are national recruiting experts," Molloy said. "Most hospitals focus their recruitment on their local or regional market. At AMN RPO we are experts at selling and matching the positions to the candidates; we can manage the travel to interview and even assist candidates with the transition of moving to a new city."
Molloy pointed out that client satisfaction is of utmost important for any RPO firm, noting that AMN's program was recently recognized as the top healthcare RPO program by HRO Today, based on client satisfaction surveys.
Healthcare facilities can normally reach far more candidates with RPO than with standard recruiting programs. For instance, AMN's combined databases hold over 850,000 current clinical nursing and allied candidates, and they are able to recruit additional candidates for special needs.
Quality is especially important when recruiting healthcare professionals, and according to Molloy, RPO firms can often source candidates with higher levels of experience. AMN Healthcare's analyses have shown that their nurse candidates, for instance, have approximately seven years more experience than what hospitals typically recruit on their own.
"Many of our clients have staff with an average of three to five years of experience; within a year of working with us, they have between 10 and 15 years of average experience. We bring in experienced nurses."
In regards to attracting top talent, employer branding is also a key piece in the RPO puzzle. "Hospitals have experience marketing as a great place for patients. AMN has 28 years of experience marketing clinicians to hospitals," Molloy said. "If we do our part well and the hospitals does theirs—we make excellent marketing partners."
Any successful RPO program will rely on a strategic partnership between the two organizations and the ability to effectively manage change even before the implementation begins. In addition, regular and open communication will help to assess and remove any roadblocks, and can lead to additional refinements of the program.
---
On September 19, 2013, AMN Healthcare's Recruitment Process Outsourcing (RPO) program was ranked best in the healthcare category by HRO Today, based on client satisfaction surveys.
© 2013. AMN Healthcare, Inc. All Rights Reserved.