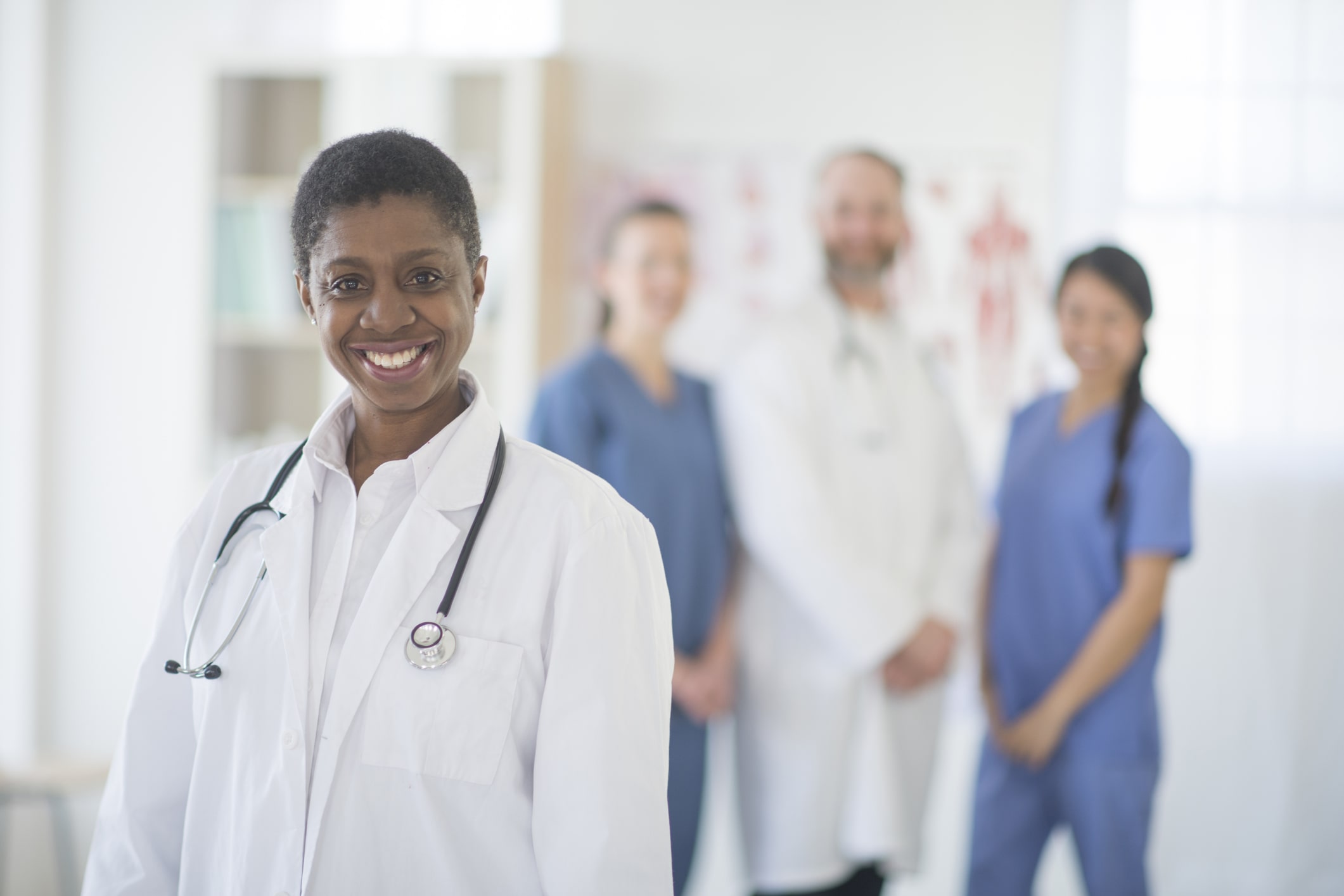 Optimism Remains Strong among Healthcare Industry Leaders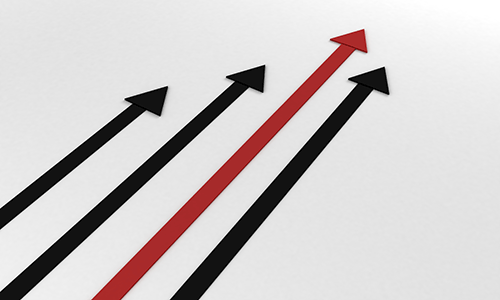 Two-thirds of healthcare leaders are optimistic about the 2017 outlook for the healthcare industry, according to a survey of nearly 1,000 executives taken after the presidential election.
Long-range drivers of demand for healthcare services, such as the aging of the U.S. population, will continue to expand the industry, even in the current era of changing healthcare policy, healthcare executives say. Only a small percentage of those healthcare leaders surveyed said they were not optimistic.
The survey for the Healthcare Leadership Intelligence Report survey was conducted in December 2016 by B.E. Smith, the nation's leading interim leadership and executive search solutions for the healthcare industry. B.E. Smith is an AMN Healthcare company.
The survey also queried healthcare executives on their thoughts about what lies ahead for the industry. Respondents also shared confidence that the industry will remain resilient and strong in the face of change.
"Healthcare is full of challenges, but I am confident we can overcome them as an industry," one executive said. "As a long-time professional, I know that the industry has the capabilities to make any system work," another said. "We always find a way to make things work, and make them work well," yet another leader said.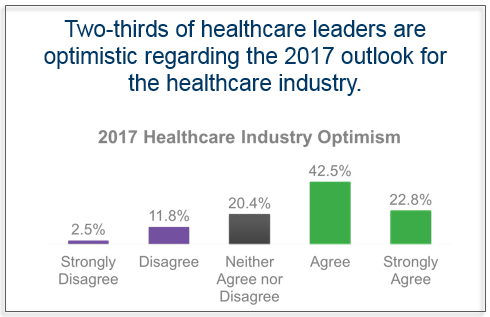 Among reasons for their optimism, healthcare executives cited growth and change in the industry and opportunities for organizations and careers. The changing nature of healthcare puts a premium on leadership; the survey examined the significant opportunities related to healthcare leadership due to the vibrancy of the industry.
"Healthcare is in transition, and good strong leadership is a must," a survey participant said.
Leadership Opportunities
Fully 85% of healthcare leaders have been approached with an opportunity in the last 12 months, and 43% of them pursued the opportunity. Nearly 57% said they are considering a career change within the next year.
Interestingly enough, among healthcare executives who are not currently considering a career change, 79% said they would consider a change for the right opportunity.
Leadership competencies was named by 30% as their "top concern" for 2017, and 18% of healthcare leaders believe that "evolving leadership roles and competencies" will have the greatest impact on their organizations' future.
When probed about the most desired leadership attributes, 38% said vision and strategy and 28% named integrity. Agility was the third most-cited attribute. Taken together, these competencies suggest a model that optimizes the mix of personal and strategic skills viewed as likely to spell success in today's healthcare landscape.
Finally, access to high quality talent tops the list of recruitment challenges for leaders. Two-thirds feel that finding quality candidates is the biggest challenge in filling executive vacancies. Adding to the complexity, 26% of executives cited "providing leadership during vacant periods" as their chief challenge.
Health Trends for 2017
The Intelligence Report focused on 11 trends expected to greatly influence the healthcare industry in 2017.
Cost control will dominate healthcare economics
Expectations for growth and change will fuel optimism
Uncertainty still lingering for many healthcare leaders
Agility and innovation are critical to stay competitive
Leadership competencies will be a major leadership focus
Employee mobility on the rise
Advancement potential key to employee satisfaction and retention
Finding quality talent a top priority for healthcare providers
Strong focus on identifying leadership across the healthcare continuum
Work-life balance and flexibility driving staff engagement
Healthcare still slow to implement succession planning