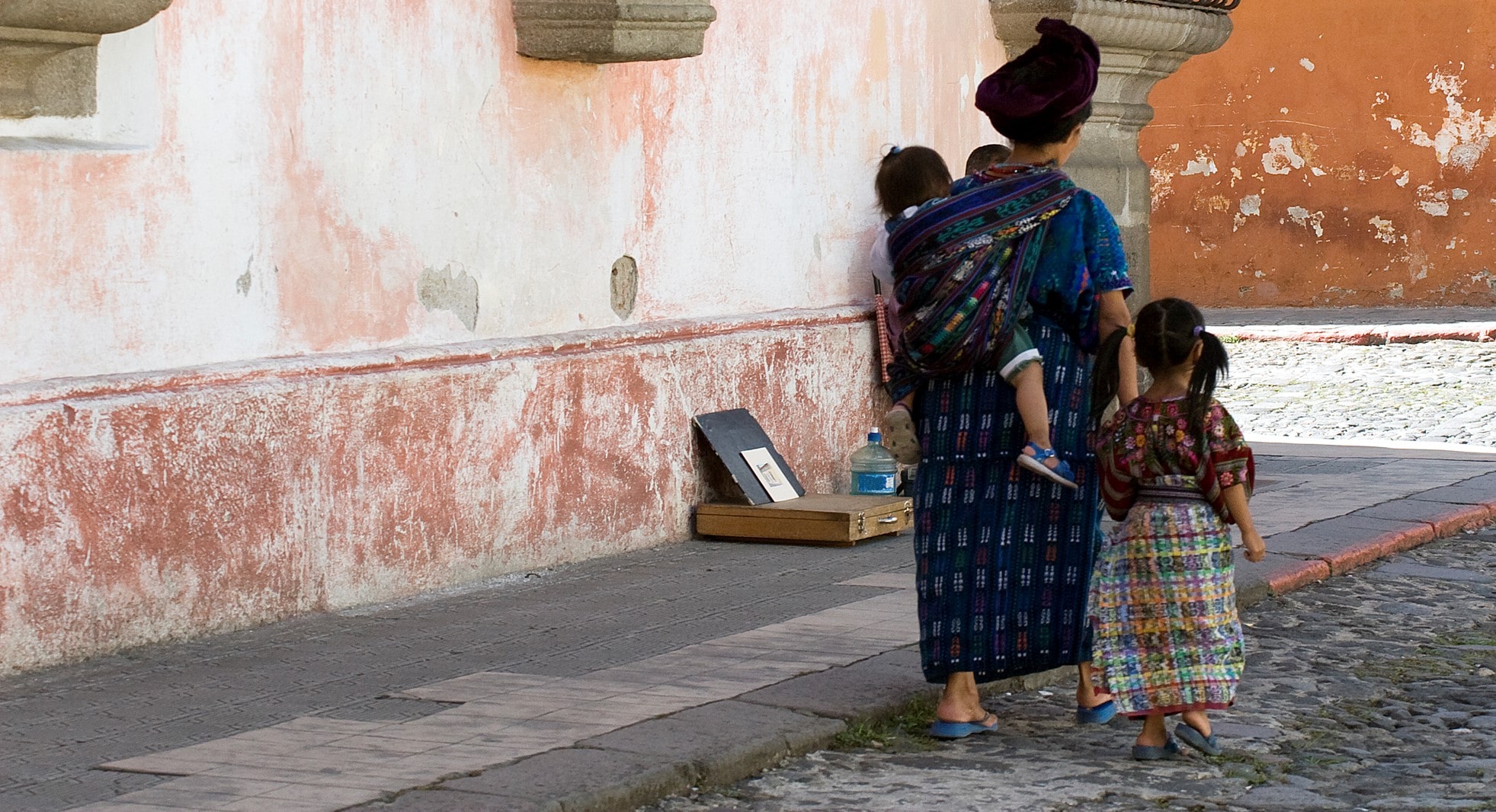 Surgery and Stoves: Human Caring in Action in Guatemala
The statistics for the AMN Healthcare 2015 mission to Guatemala are nothing short of amazing. Our clinical volunteers took part in 112 surgeries and 1,178 patient visits. Our corporate volunteers helped install 76 stoves for impoverished families. All of this in less than six days.
These totals are remarkable, but they just begin to tell the story.
AMN volunteers, taking part in HELPS International's Team Esperanza, arrived at the Guatemala City airport loaded with bulky black bags filled with medical supplies, equipment and pharmaceuticals. Much more was already in country, transported to the military base in Huehuetenango, where an underutilized health facility was about to be upgraded into the Team Esperanza acute care hospital for one week. The day before treatment began, medical volunteers skillfully assembled two operating rooms, pediatric clinic, dental clinic, pre-op room, post-op room, pharmacy, post-anesthesia care unit and a laboratory. The operating rooms were divided by two units: ear/nose/throat and general surgical/OB GYN.
Each operating room had two surgery beds that allowed for simultaneous surgeries, but which also forced doctors, nurses and techs to squeeze around each other in very close quarters.
The volunteer healthcare professionals that made up the medical wing of Team Esperanza included five surgeons, five anesthesiologists, five primary care physicians, two pediatricians, ten floor nurses, three OR nurses and four scrub techs, along with medical students and translators. Of these, 10 were AMN-sponsored volunteers: three anesthesiologists, one certified registered nurse anesthetist, three register nurses, one nurse practitioner and two scrub techs.
Flashlights in the OR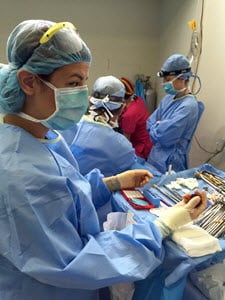 Work days were very long, beginning and ending in darkness. Guatemalan men, women and children formed lines as early as 4 a.m. outside the triage section of the newly created hospital. Prepping for surgery began early in the morning, and so did the clinic, where doctors and nurses saw an endless stream of indigenous people from nearby villages and the city of Huehuetenango.
Heavy rain and storms beset the Guatemala highlands during the second half of the week. Lights flickered and went out as power failed many times each day, then back-up generators kicked in to ensure that anesthesia and heart monitors and other essential equipment continued running. In the OR, flashlights held by nurses and techs clicked on when the lights went out. During one surgery, power went out six times. Candles lit the hospital hallways and lobby to preserve energy for the ORs.
The most common surgeries were hysterectomies, hernias, tear duct blockage, tumor removal and eye surgery. Hysterectomies are a common procedure for Guatemalan women who bear many children in their lifetimes, and for whom malnutrition and lack of medical care can cause damage to uterus and fallopian tubes. Hernia surgery is prevalent because extreme heavy lifting is necessary due to lack of motor transportation. Every day, young and old men carry huge loads of wood on their backs out of the forested mountains to their homes. But, it's not only wood that the people of the highlands carry on their backs; cinder blocks and other construction materials or textile products woven on village looms are routinely transported on the backs of highland residents.
How Stoves Save Lives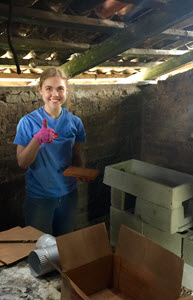 Another common surgery is eye surgery, mostly for tumors and tear duct blockage stemming from years of cooking over open fires in unvented, dirt-floor shacks. Toxic smoke and carbon dioxide damage the eyes, respiratory system and other organs.
As an AMN stove volunteer, I saw first-hand how important our work was to prevent disease. The safety stoves developed by HELPS International use 70% less wood than an open fire, so that means 70% less wood that families need to carry on their backs out of the forest. This also helps to reduce deforestation. In addition, the safety stoves vent toxic wood smoke out of the home. Part of the installation includes drilling a hole in the corrugated metal roofs for the vent pipe. The stoves are very simple, but also carefully designed so that virtually all of the smoke is vented out of the home. In most homes, the rafters and ceilings are encrusted many inches thick with greasy soot. Until the safety stove was installed, families had been breathing that for years.
I had the opportunity to accompany the community outreach medical team to Chiantla, a town surrounded by villages near Huehuetenango where the indigenous population speak Popti and other native languages. The outreach team included three physicians, three medical students, three translators, one nurse and me; my job was to carry medical supplies, medication and other equipment to set up the makeshift clinic in an elementary school. As with every place that we offered medical treatment, hundreds of people were waiting at our arrival, quickly forming a line in front of a triage table. Doctors treated a variety of conditions -- headaches, acid reflux, vision problems, tooth decay, vaginal infection, hearing loss, bug bites and joint pain. More serious cases were referred to the hospital -- anemia, kidney failure, eye infection and bronchitis. The outreach team treated 120 patients during a nine-hour shift with only a five-minute lunch break.
Changed Forever
The medical team's determination to treat as many patients as possible gave me a sense of pride and appreciation in our AMN volunteer staff. During this trip, I often thought of something that Martin Luther King Jr. once said: "Of all the forms of inequality, injustice in healthcare is the most shocking and inhumane." So many Guatemalan men, women and children would never receive the medical treatment they desperately need if not for HELPS International and the AMN medical volunteers. In a small but very effective way, AMN volunteers changed the lives of more than a thousand people – maybe thousands of people. The medical care made a powerful, immediate difference in people's lives, while the safety stoves made a long-range, significant improvement. I am coming home forever changed by my experience in Guatemala. I urge you to step outside your comfort zone and help create positive changes in the lives of others.