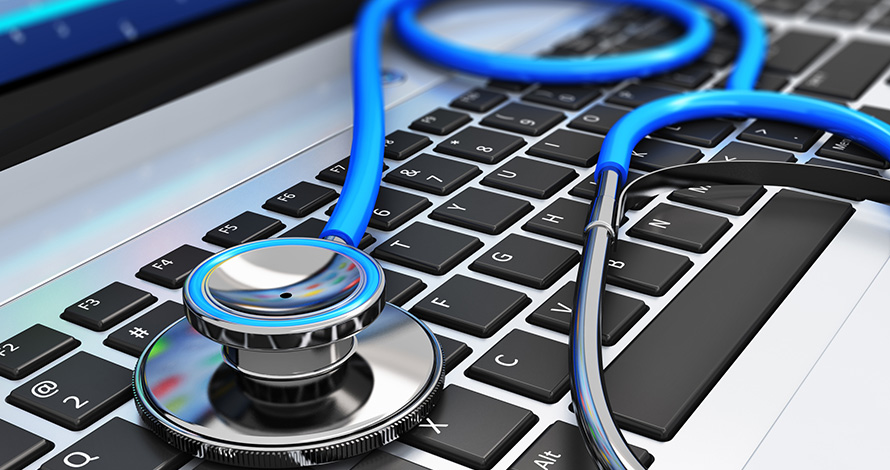 Diagnostic Errors Common and Preventable: 1 in 20 Missed
An accurate diagnosis remains key to starting timely and appropriate treatment, yet a new study estimates each year about 12 million adults in the United States could experience an outpatient diagnostic error.
"Keeping patients safe begins with a correct and timely diagnosis," said Richard Kronick, PhD, director at the Agency for Healthcare Research and Quality (AHRQ), which funded the study, in a statement.
The researchers conducted chart reviews and assessed missed opportunities in the outpatient setting to make a timely and correct diagnosis, according to lead author Hardeep Singh, MD, MPH, chief of the health policy, quality and informatics program at the Veterans Affairs Center for Innovations in Quality, Effectiveness and Safety, based at the Michael E. DeBakey VA Medical Center in Houston, Texas. Singh and colleagues reported in BMJ Quality & Safety that missed diagnosis occurs 5 percent of the time, or in 1 out of every 20 cases.
Singh, an associate professor at Baylor College of Medicine, said making a diagnosis is often difficult because the disease has not evolved to the point where it becomes possible to diagnose it. Therefore, he only considered as a "missed diagnosis" one when the documentation was present to make the correct diagnosis.
Based on his previous work, Singh estimates about half of the missed diagnoses have the potential to cause severe harm to the patient.
In a 2013 article in the same journal, a team from Johns Hopkins University School of Medicine in Baltimore reported on an analysis of 25 years of paid claims at the National Practitioner Data Bank. They found diagnostic errors were the leading type of paid claim and accounted for the highest percentage of total payments. Outcomes included death and permanent injuries.
While the AHRQ-supported study focused on the outpatient setting, diagnostic errors also can occur in hospitals, but the latter setting offers supports to reduce that risk, Singh said. Data is more readily available and there is better access to specialists and diagnostic evaluations in acute care settings. Singh has not quantified the number of diagnostic errors in hospitals.
"The emergency department is one of the outpatient areas at greatest risk for diagnostic error," said Robin Shannon, BSN, MN, MBA, director of performance solutions at T-System. "Patients present with a wide variety of chief complaints, requiring a broad clinical knowledge base in order to perform a thorough differential diagnosis. In addition to this, the environment is often fast-paced and chaotic, and clinicians care for multiple patients simultaneously, increasing the chances of missing a critical diagnosis. Many high-risk conditions, such as sepsis, must be recognized early and treated promptly to ensure good patient outcomes."
What goes wrong?
In a previous study, Singh assessed what can go wrong when trying to diagnose patients' illnesses. He found several common factors where omissions or mistakes can occur―especially related to the patient–doctor encounter, during which a physical exam is performed and a medical history taken, and the physician may order laboratory tests or imaging:
• Some important tests are not performed, or the interpretation of diagnostic tests is faulty;
• Missed follow-up and tracking, especially missed abnormal results;
• Referrals do not happen;
• Patient-related issues, such as an inaccurate medical history or a patient not showing up for appointments.
Contributing factors
Busy practices with clinicians under pressure to see more patients in a day and sicker patients being seen in the primary care contribute to diagnosis errors, Singh said.
"More than ever, physicians are under pressure to do more in less time, which can lead to diagnostic errors," added Chuck Frederick, executive vice president of Product Solutions at e-MDs, a provider of electronic health records and practice management solutions.
Lee Herman, MD, FACP, a physician at John's Creek Primary Care in Georgia, pointed out that a lot of symptoms are vague, such as fatigue, and the differential diagnosis is vague.
"We have to treat the patient as quickly as we can," Herman said. "We focus on the most serious first and order diagnostics."
That may include a consult by a specialist, but the patient may not follow through.
Herman explained that in a primary care practice, the ability to follow up is often limited. The physician is often pulled in multiple directions.
Cognitive factors exist, as do system failures.
"We are going to fix both of those to make things better," Singh said. "We are moving from it being a doctor problem to a human-factor and system approach."
Preventing missed diagnoses
Herman suggested increasing reimbursement rates so physicians could hire someone to track test results and follow up with patients may help, or eliminating precertification by insurance companies would allow time for monitoring lab results. He also suggests doing as many tests in the office as possible. He often uses the Cordus CAD test to assess whether a patient suffers from obstructive coronary artery disease and to evaluate atypical symptoms of heart disease, he said.
"If we can draw the blood in the office and get the result back in two or three days, it's easier to audit that than going to another center," Herman said. "We know it is done."
Singh suggested system improvements could reduce the number of missed diagnoses. That may include better use of information technology for follow-up and tracking as well as better electronic health record (EHR) support systems.
"Providers on the front line need cognitive support, support for their thinking processes," Singh said.
The EHR provides a lot of data across longitudinal time, which helps to identify potential diagnoses and patients needing follow up.
"We are not going to eliminate human error," Singh said. "We need to build systems to use information technology effectively."
Having critical information such as evidence-based guidelines within their EHR workflow at the point of care enables physicians to more accurately make diagnoses and prescribe treatments and medications, especially for patients with chronic diseases, Frederick said.
"Role-based dashboards and status-at-a-glance summaries within EHRs provide snapshots of critical information physicians need to make an accurate diagnosis," Frederick added.
Electronic medical records also often include diagnostic decision support.
"An emergency department information system, available at the point of care and within the normal workflow, reduces the risk of diagnostic error," Shannon said. "Systems, such as Isabel Healthcare, analyze the patient's age, gender and symptoms to create a list of potential matches prioritized by risk. By widening the differential diagnosis and providing visual alerts for 'never-miss' diagnoses, technological decision support tools can compensate for some of the challenges inherent in the ED environment."
AHRQ recently published Improving Your Office Testing Process, an online toolkit to help doctors, nurses and medical office personnel improve their processes for tracking, reporting and following up with patients after medical laboratory tests.
The Office of the National Coordinator for Health Information Technology recently released the SAFER Guides, a new set of guides and interactive tools to help health care providers more safely use electronic health information technology products, including test results reporting and follow up.
Care coordination by nurses in patient-centered medical homes also may help eliminate diagnostic errors, Singh reported. Herman also thought that would catch a lot of errors and save the system money.
"Nurses could play a strong, instrumental role in helping us track some abnormalities, notify patients and follow up when balls might be dropped," Singh said. "We docs cannot do this alone."
© 2014. AMN Healthcare, Inc. All Rights Reserved.