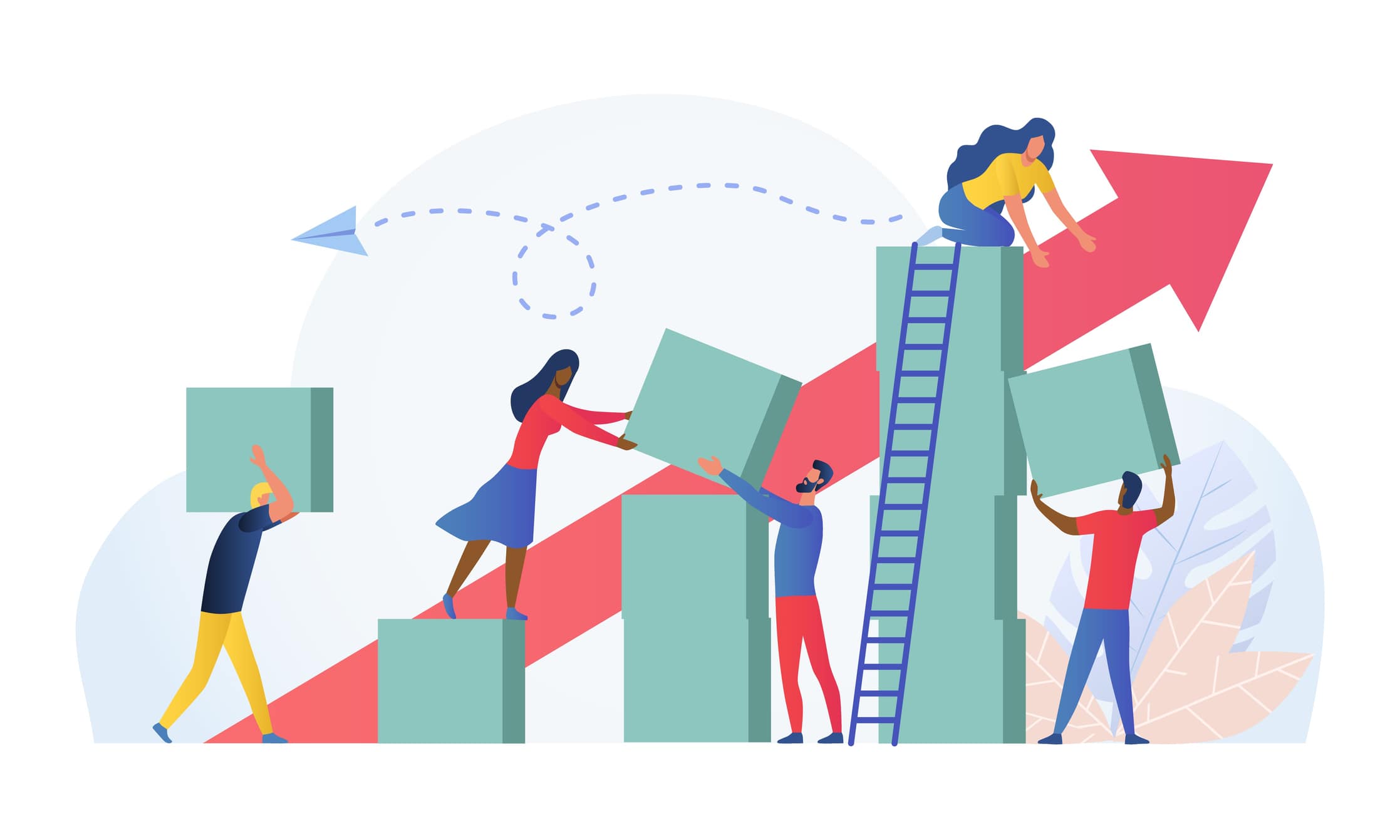 December Sets Record for Healthcare Job Growth as Total Industry Employment Reaches 16 Million
Aging Population, Retirements Drive Long-Range Demand for Services and Workers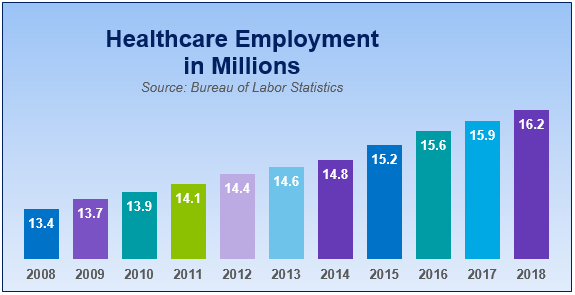 Healthcare employment surpassed the 16 million mark in 2018, making it the largest and fastest-growing industry in the US economy. Preliminary data from the US Bureau of Labor Statistics set the 12-month total at 16.2 million. Meanwhile, healthcare jobs grew at a record-setting pace in December, topping 50,000.
Powerful job growth for healthcare professionals and support staff continues despite more than two years of uncertainty over healthcare policy. This confirms that robust demand for healthcare services and workers is being driven by long-range, sustained forces that include the aging of the US population, rising retirements among Baby-Boomer healthcare workers, and overall job growth.
Other BLS data showing that healthcare job openings are approximately twice as high as job hires further demonstrate the robust demand for healthcare workers – and for the patient care services they provide.
According to BLS data, healthcare jobs increased by more than 50,000 in December, the biggest single-month increase since the Current Employment Statistics survey began in 1990. Total healthcare job growth for 2018 stands at 346,000, according to preliminary data. Healthcare job growth dipped significantly during the recession, but then quickly resumed its robust growth.
Total healthcare jobs reached 16.2 million in December. Of those, 7.6 million are in ambulatory care and 5.2 million are in hospitals. Ambulatory care employment grew by nearly 220,000 jobs in 2018, while hospital employment grew by 108,000 jobs.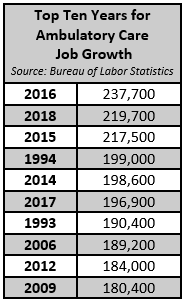 Some industry analysts had predicted that once sign-ups for Obamacare leveled off, healthcare employment would slow down in 2018. Others even predicted that hospital job growth would go negative. Such predictions were not correct.
While debate over healthcare policy captures the public attention, the aging of our population and the retirement wave are much stronger forces. It's now clear that no matter what happens in Congress regarding healthcare policy, the growing need of the American people for more healthcare services will continue for many years to come.
Finding and hiring clinical and medical staff and leadership is becoming an increasingly sophisticated process in today's healthcare industry. Healthcare organizations need to be prepared to compete for talent in a super-heated jobs market that shows no signs of cooling off.