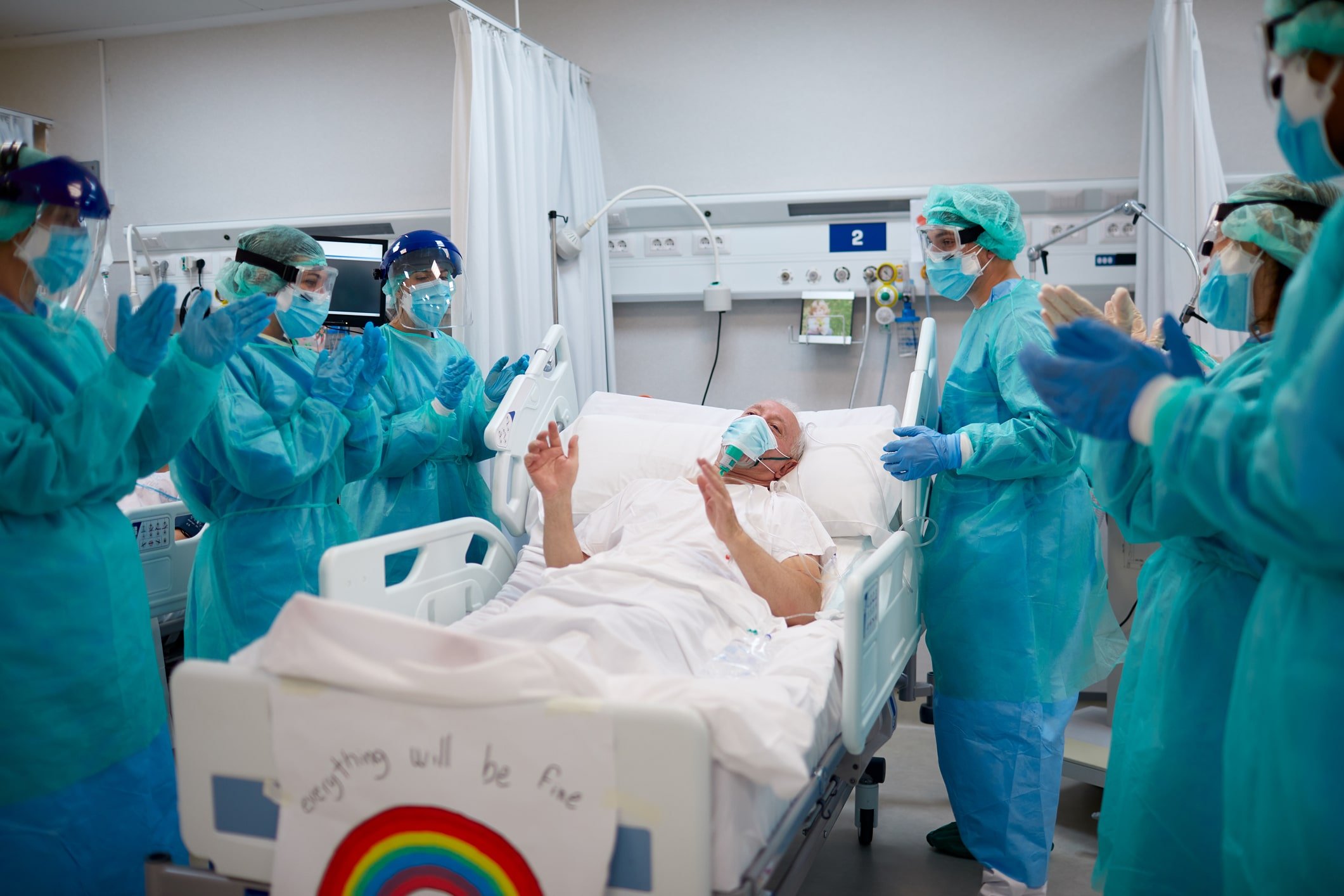 Creating a Great Nurse Work Environment to Improve the Bottom Line
A staffing plan with more nurses on a unit and supportive working conditions are factors that not only appeal to nurses--they also contribute to better outcomes, which could help a hospital's bottom line. New research from the University of Pennsylvania School of Nursing shows an association between better staffing and good practice environments and readmission rates for the three conditions the Centers for Medicare and Medicaid Services (CMS) are tracking and penalizing hospitals for when they are excessive--heart failure, acute myocardial infarction and pneumonia.
"We anticipate staffing and work environment will make a difference in who gets penalized and who doesn't," said Matthew D. McHugh, PhD, JD, MPH, RN, assistant professor of nursing at the Center for Health Outcomes and Policy Research at the University of Pennsylvania in Philadelphia and a Robert Wood Johnson Foundation nurse faculty scholar. "The question is, at what point is there enough of a penalty to invest in nursing?"
CMS estimates those penalties will cost hospitals $280 million this year and $25.7 billion during the next 10 years.
The Penn team found that each additional patient per nurse was associated with a 6 percent to 9 percent increase in the odds of a patient's readmission with 30 days, depending on the condition. Good nurse working environments were associated with 7 percent, 6 percent and 10 percent lower rates for heart failure, acute myocardial infarction and pneumonia, respectively.
What makes a great nursing environment?
Adequate staffing and competitive wages and benefits contribute, but they are not the end-all when it comes to what nurses desire in a work environment.
"What they really want is the ability to care for patients without hoops to jump through or barriers you have to cross," said Bonnie Kass, MBA, BSN, RN, vice president of patient care services and chief nursing executive at Huntington Memorial Hospital in Pasadena, Calif.
McHugh cited nurses' need to practice in an environment that reinforces their professional role and autonomy, provides adequate resources, demonstrates consistent and high-quality managerial support and leadership, and includes nursing in institutional decision making.
Nursing care is a core service of a hospital. While a supportive environment with good staffing levels may seem like a large cost investment, he said, it will pay off in better outcomes, as evidenced by prior studies linking quality of care and less staff turnover with better nurse–patient ratios and supportive workplaces.
"Getting nursing right is a primary way to achieve the pay-for-performance goals and quality-of-care goals that are of a higher focus from benchmarking agencies and Medicare," McHugh said. "But they also make good sense in terms of management and from the patient perspective, as well."
Insights for 'getting nursing right'
"Having happy nurses, well taken care of staff, well respected staff and good staff levels can change your outcomes," said Kanoe Allen, MSN-CNS, PHN, RN, ONC, chief nursing officer at Hoag Orthopedic Institute in Irvine, Calif.
Allen acknowledges that achieving such a positive environment takes a significant amount of work and support from leadership and physicians, who must live the organization's goals.
Lee Norman, MD, senior vice president and chief medical officer for The University of Kansas Hospital in Kansas City, agreed that a team effort is needed. Nurses and physicians must work together collaboratively. He listens to nurses and physicians about strengths, weaknesses and areas in need of improvement. Those efforts have paid off, Norman said. Nurses will speak up, for instance, if they do not think a patient is ready to go home, and physicians welcome their insight, he added.
Hoag Orthopedic nurses and physicians round together and meet together with representatives from other disciplines to address quality and other issues. Allen has found that electronic devices have helped improve communication, such as nurses texting concerns to physicians, which has eliminated the emotion sometimes associated with interrupting busy clinicians. In addition, it gives physicians time to log in and review the patient record before giving new orders.
Recruiting and retaining
Allen reported that building a positive culture begins with hiring the right people--those who want to be part of a team and love people.
Bruce Wade, director of human resources at IU Health Bloomington in Indiana, also has found that bringing on the right people is vital to a positive work environment. The hospital uses a behavioral-based interview and the Predictive Index by PI Worldwide in Wellesley Hills, Mass., to find out how the applicant likes to work, which he said is 97 percent accurate.
"Our ultimate goal is to bring in the right person and match the job to how the person prefers to work," Wade said. "I know how they are going to behave before I hire them."
IU Bloomington also uses the predictive index to help build teams, with people who work well together.
To help new nurses transition to the hospital environment, the University of Kansas Hospital began a nurse residency program with a mentorship aspect, and it offers educational opportunities for all nurses to create pathways to advance their careers. Huntington revamped its new graduate and orientation programs, creating long-term resource nurse positions. New hires can reach out to those seasoned nurses throughout the year.
Huntington and the University of Kansas hospitals, both Magnet-designated facilities, and Hoag Orthopedic follow a shared-governance model, with multidisciplinary unit councils. Nurses appreciate the opportunity to shape their practice.
Huntington also encourages nursing innovation, welcoming changes and allowing nurses to try things that might enhance efficiency. It created the Institute for Nursing Excellence and Innovation to fund projects aimed at improving patient care. It also is developing a fellowship program to conduct formal research.
Recognizing nurses routinely also fosters a positive environment. Hoag Orthopedic staff members recognize a physician of each month and post why, and surgeons bring in nurses' favorite donuts or bagels on the weekends.
"It shows mutual consideration and respect that they remembered your favorite bagel," Allen said. "Those personal touches reverberate through an organization."
© 2013. AMN Healthcare, Inc. All Rights Reserved.