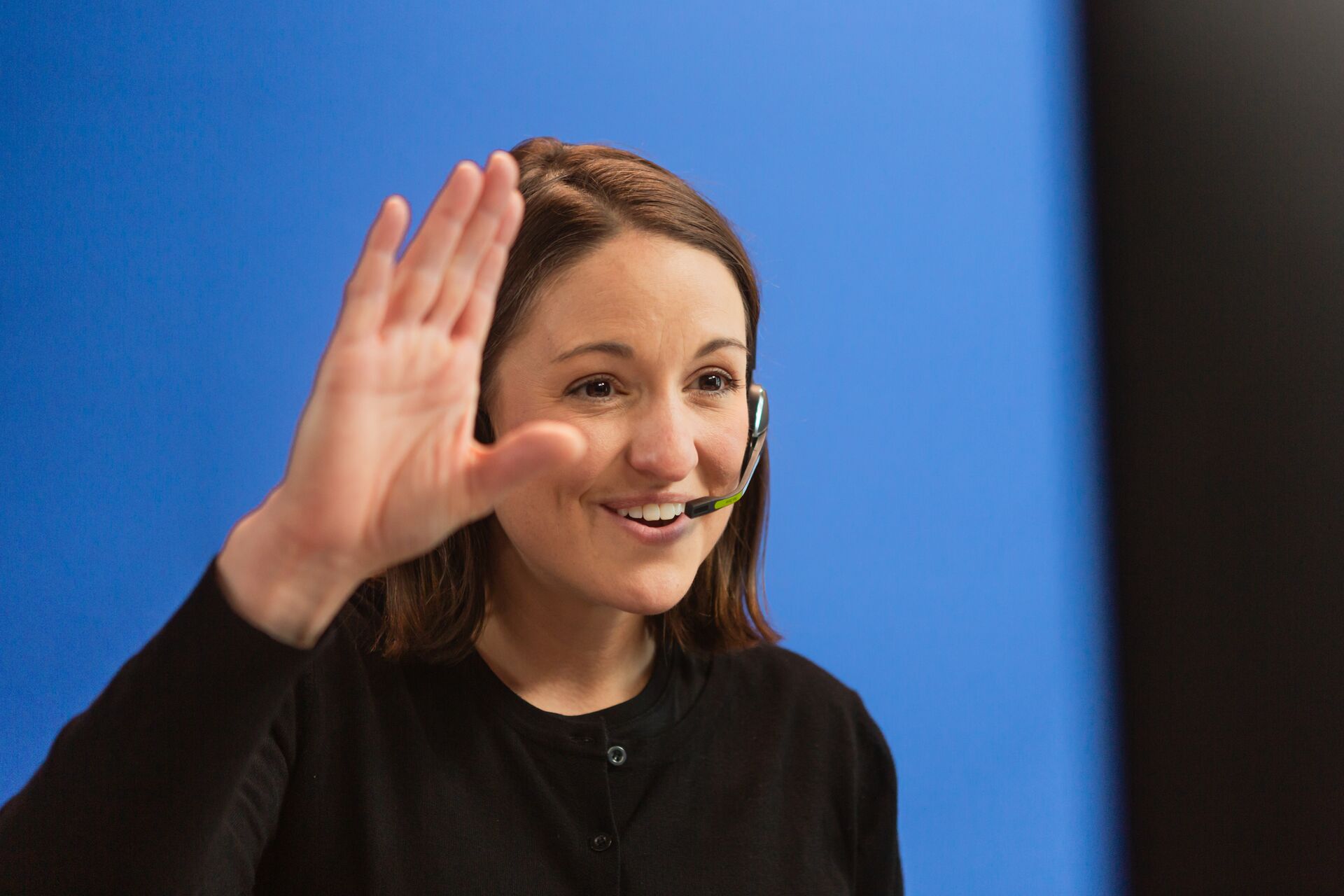 National ASL Interpreter Appreciation Day
We are excited to celebrate National ASL Interpreter Appreciation Day! Celebrated annually on the first Wednesday in May, this year on May 3rd, the day recognizes the important role that American Sign Language (ASL) interpreters play in providing communication access to deaf and hard-of-hearing individuals in our society.
As a company that values diversity and inclusion, we want to take this opportunity to express our gratitude and appreciation for the ASL interpreters who work tirelessly to ensure that our deaf and hard-of-hearing colleagues, healthcare providers and patients have equal access to communication. We recognize the vital role they play as an essential part of the healthcare team in bridging the communication gap, making our workplace more inclusive and the healthcare system more accessible.
American Sign Language (ASL) interpreting is unique for several reasons:
Language Modality: ASL is a visual language that uses handshapes, facial expressions, and body language to convey meaning. ASL is a complex language with its own grammar, syntax, and vocabulary. Interpreters need to be able to understand and convey the nuances of the language, including culturally specific idioms and colloquial expressions. Interpreters must accurately and effectively facilitate meaning between the source and target languages.
Cultural Knowledge: Interpreters must have knowledge of Deaf culture and the unique linguistic and cultural features of ASL. This includes understanding the different regional variations of ASL and the social and cultural norms of the Deaf community.
Physical demands: ASL interpretation can be physically demanding, as it requires a lot of movement and energy to produce and receive the signs. Interpreters may need to sit or stand for long periods, make repetitive motions, and maintain intense visual concentration.
ASL interpreters, unlike other language interpreters who are native users of their language, most often learn ASL as a second language by engaging in the Deaf community and completing academic coursework. Because of this, and to support optimal access, ASL interpreters often co-interpret with Certified Deaf Interpreters, who are Deaf themselves, native users of the language and have a shared cultural experience that best supports language access.
Our AMN ASL team is uncommon in the industry:
Our ASL interpreters and Certified Deaf Interpreters are nationally certified and licensed to practice in a variety of states, requiring continuing education and a commitment to excellence. While each interpreter selects professional development based on their interests, due to certification, licensure, and our scope of practice, our interpreters often narrow their focus for this medical specialization
Many of our ASL interpreters and Certified Deaf Interpreters also hold specialized legal, mental health and/or healthcare interpreting credentials.
Our ASL Video Remote Interpreting team comprises about 140 professional interpreters, living in 33 different states nationwide.
There are only approximately 230 Certified Deaf Interpreters nationwide and access to co-interpreting and their specialization is limited by geographics. Our Certified Deaf Interpreters are available on demand, joining medical sessions remotely and with ease, increasing language access in critical healthcare encounters nationwide!
As we celebrate National ASL Interpreter Appreciation Day, when you have the opportunity, we encourage you to take a moment to thank ASL interpreters (both hearing and Deaf) for their hard work, dedication, and professionalism to the broader community.