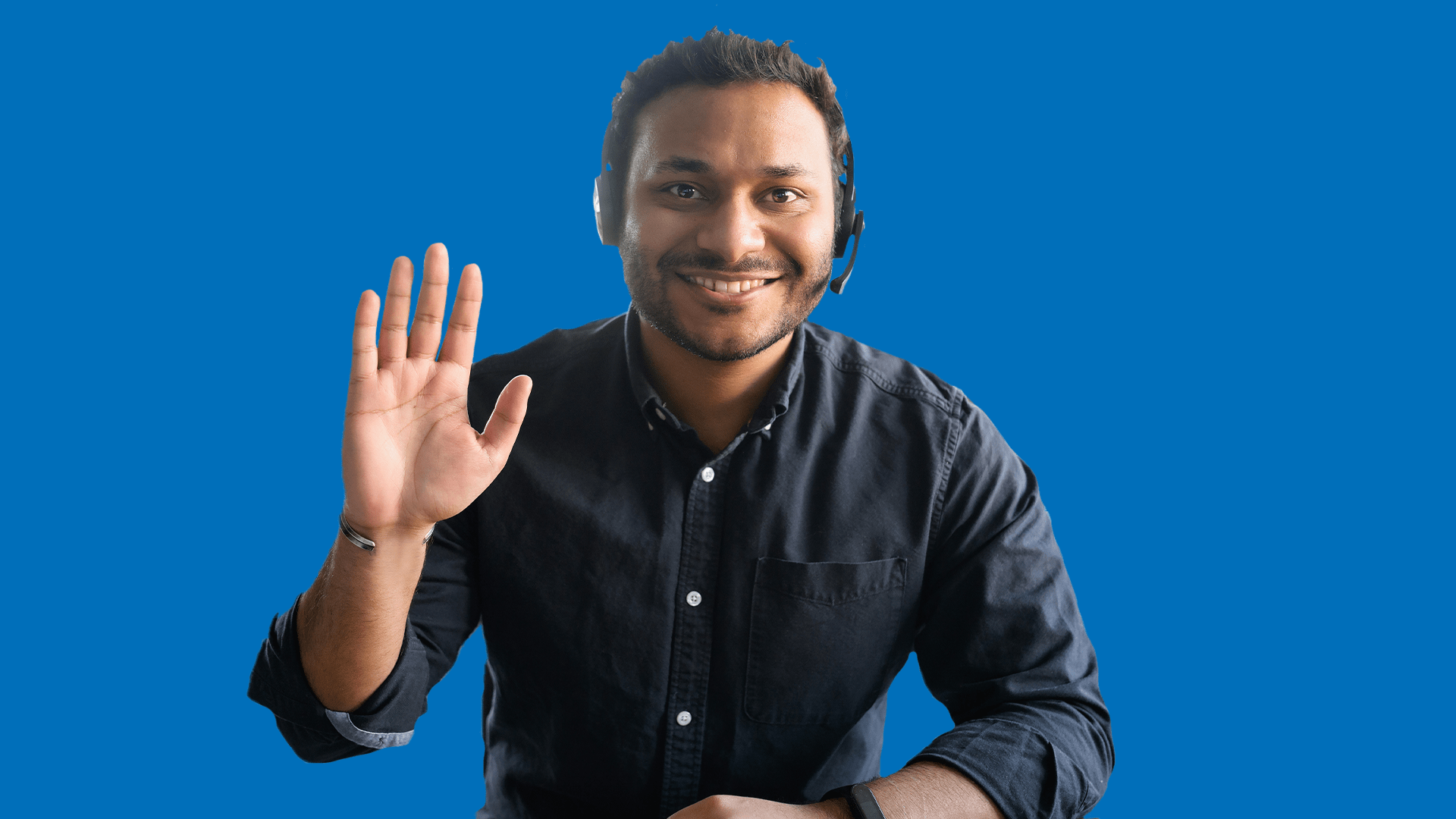 Celebrating International Interpreter Appreciation Day
As an organization whose source of strength is rooted in our culture of respect, trust, and innovation, AMN Healthcare Language Services is proud to celebrate International Interpreter Appreciation Day and praise the interpreters who make an incredible impact on patient care. International Interpreter Appreciation Day is celebrated annually on September 30th, a date chosen with intention to align with the feast of St. Jerome, the Bible translator, who is considered the patron saint of translators.
International Interpreter Appreciation Day is meant as an opportunity to pay tribute to the work of language professionals, which plays an important role in bringing nations together, facilitating dialogue, understanding and cooperation, contributing to development and strengthening world peace and security, the United Nations explains. In healthcare, interpreters break down language barriers for patients who are Limited English Proficient, which greatly improves patient satisfaction and even helps reduce clinical errors. One study demonstrated that utilizing professional interpreters is associated with decreased disparities between patients with a language barrier as compared with patients receiving care from language concordant clinicians. (Karliner LS, Jacobs EA, Chen AH, Mutha S.)
To learn more about how interpreters help bridge the communication gap, read Interpreter Impact on Limited-English-Proficiency Patient Care.
AMN Healthcare Language Services Shows Gratitude for Interpreters
Whether in-person, over-the-phone, or interpreting via video, patients and healthcare professionals are unanimous in their love for our interpreting team's work. Our interpreters have a major impact on language communities, provide unending support to fellow team members, and continue to accomplish so much despite trying times around the world.
AMN Healthcare Language Services is proud of the work that our team of interpreters performs day in and day out to improve the health conditions of patients. Team members shared their reflections in the spirit of International Interpreter Appreciation Day:
"Thank you so much for the amazing job you do, for each life you change and touch in each session, and for always aiming towards a professional and high-quality service to our clients! We appreciate so much all the hard work, the consistent effort, as well as the desire for continuous growth!" – Pamela C.
"Esteemed Interpreters, we want to take a moment to let you know how much you are appreciated. We are honored to serve alongside you, and we can't thank you enough for your invaluable contributions to society. Because of you, many now have a voice. Thank you for being YOU!" - Angelica R.
"Thank you to all of the interpreters from the AMN Healthcare family! My thank you is from those family members and children who do not have to bear the role of interpreter because of you. They can simply be family members in those most critical moments in life. Having been that child, I thank you from all the people you don't even know you are serving." – DeAnna B.
"Interpreters, we thank you for providing equity and language access against the backdrop of life's most challenging situations - from emergency rooms, to trials, endless critical appointments, and everything in between; Limited English communities depend on the support of skilled interpreters like you. We thank you for your commitment to your communities and beyond. Know that today, and every day, we are inspired by and grateful for your work!" – Bao X.
"I am impressed everyday with the work of our professional and dedicated interpreters here at AMN Healthcare! You are making a difference every day in the lives of our patients and providers. Thank you for what you do each day!" – Kenneth H.
Growing the Interpreter Team
Communication ease enhances physician-patient trust, patient satisfaction, and, ultimately, patient health. AMN Healthcare Language Services is committed to improving lives through better communication, and our success is fueled by our industry-leading language services technology and interpreters. The team of interpreters is a supportive, close-knit community that is constantly growing. If you are interested in joining our team of interpreters, visit our job listings to browse roles and apply.
Sources:
United Nations. https://www.un.org/en/observances/international-translation-day
Karliner, Leah S et al. "Do professional interpreters improve clinical care for patients with limited English proficiency? A systematic review of the literature." Health services research vol. 42,2 (2007): 727-54. doi:10.1111/j.1475-6773.2006.00629.x