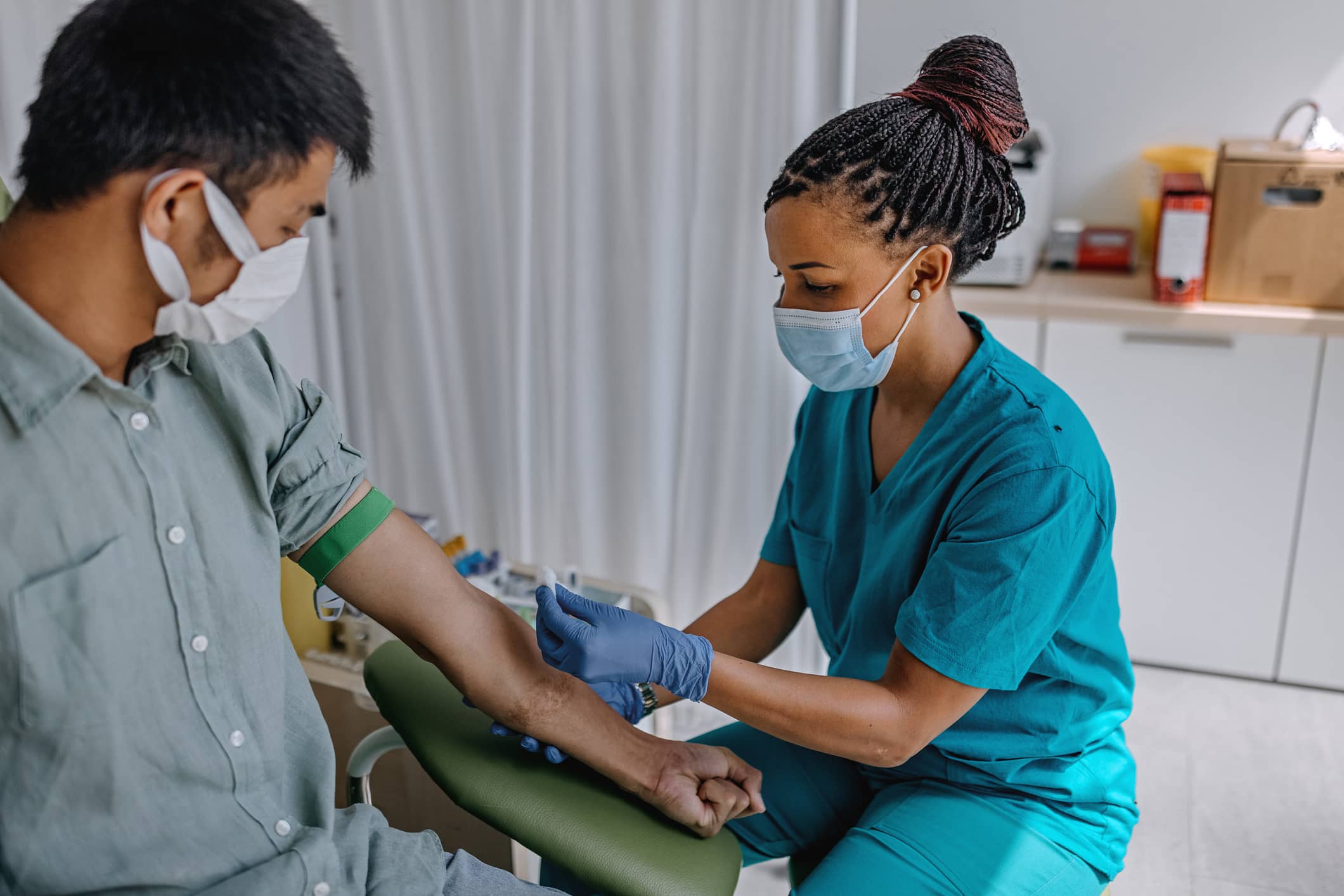 Per Diem Nursing vs. Part-time Nursing: Which Suits You?
Today's nursing roles offer a tremendous number of options when it comes to work settings and schedules. Registered nurses can choose between full-time staff positions, per diem nursing, travel nursing, part-time roles, job sharing situations and other types of schedules.
For nurses seeking the utmost flexibility in their professional and personal lives, the options often narrow down to per diem nursing and part-time nursing.
Both offer distinct advantages, catering to different needs and lifestyles. If you're currently trying to choose between part-time and per diem nursing, the following comparisons can help you find your ideal fit in terms of scheduling options, work-life balance, and professional growth.
Per Diem Nursing
Per diem nursing offers unmatched flexibility, allowing you to work on your own terms while earning excellent compensation. As a "gig" healthcare worker, per diem nurses have the opportunity to enjoy an excellent work-life balance, gain valuable experience, and explore new places.
While per diem literally means "by the day," this work option is not just about working single shifts. Today's per diem nurses can choose their shifts and schedules, and how long they are committed to one job or facility. For instance, Nursefinders, an AMN Healthcare company, is a per diem nursing agency with healthcare partners across the country, and offers different contract types, ranging from one day up to 13 weeks. This accommodates nurses seeking a more adaptable work routine, whether it's to balance family life, pursue further education, or explore various healthcare settings.
Pros & Cons of Per Diem Nursing
Per diem nursing schedules are all about flexibility and freedom. A few of the advantages of per diem work include the ability to choose your shifts and which days you work. This means you can also choose the days you don't want to work, allowing more time for family commitments or personal pursuits.
Working per diem also allows you to gain experience working with different colleagues, in different units, and sometimes with different equipment. This can help you learn and grow in your profession, gaining confidence in your skills.
Per diem nurses can also enjoy a full range of employment benefits when working with Nursefinders, including 401k, health, dental, vision, and more. Not all per diem agencies offer the same, so be sure to check before signing a contract.
Some challenges of per diem nursing can include less certainty about obtaining steady work, and a more unpredictable schedule. While the need for extra staff can fluctuate, partnering with an agency like Nursefinders keeps you connect with professionals who are there to help you minimize any gaps in your work schedule. When one contract ends, they can find you opportunities with other health systems or facilities. They can also connect you with longer-term assignments, if you prefer.
Part-Time Nursing
The key differentiator between part-time nursing and per diem nursing is that part-time work is usually defined as 20-30 hours per week, and it is a permanent, staff member position. This equates to around two to three shifts per week depending on how many hours are in each shift.
Part-time nurses can enjoy a stable but reduced workload compared to full-time employment. There is little uncertainty since the part-time hours will be defined in advance by the healthcare facility.
Pros & Cons of Part-Time Nursing
Some of the advantages of part-time nursing schedules include consistent hours and standard employment benefits. Some facilities may only offer limited benefits to part-time workers, however, so be sure to check with your employer.
Some of the more challenging aspects of part-time nursing include the limited flexibility, decreased earning potential, and less camaraderie with other staff members. Part-time nurses also don't typically get to experience a variety of work settings where they can enhance their skills, like per diem nurses can.
Choosing Your Ideal Nursing Schedule
Every nurse has different requirements and needs when it comes to selecting their ideal nursing schedule. A schedule that works for one nurse might not work for the next. It all comes down to your personal circumstances and professional career goals.
If you are looking for something besides a full-time, permanent position, both per diem nursing and part-time nursing can provide some viable options. You can choose between more consistency or more flexibility, and working with one employer vs. gaining experience with different facilities and health systems. Before you choose, be sure to connect with the per diem staffing agency or human resources department to get the full picture of what you can expect.
Apply for Per Diem Nursing Jobs with Nursefinders
Nursefinders can connect you with per diem nursing opportunities that allow you to tailor your work schedule to your personal preferences. From day shifts to nights—and from single shifts to short-term projects that last for several weeks—you can choose what suits your lifestyle. You'll also gain diverse experience by working in different healthcare facilities.
Ready to get started as a per diem nurse? Browse per diem nursing jobs that match your experience and qualifications, or apply today to get connected with a Nursefinders recruiter.