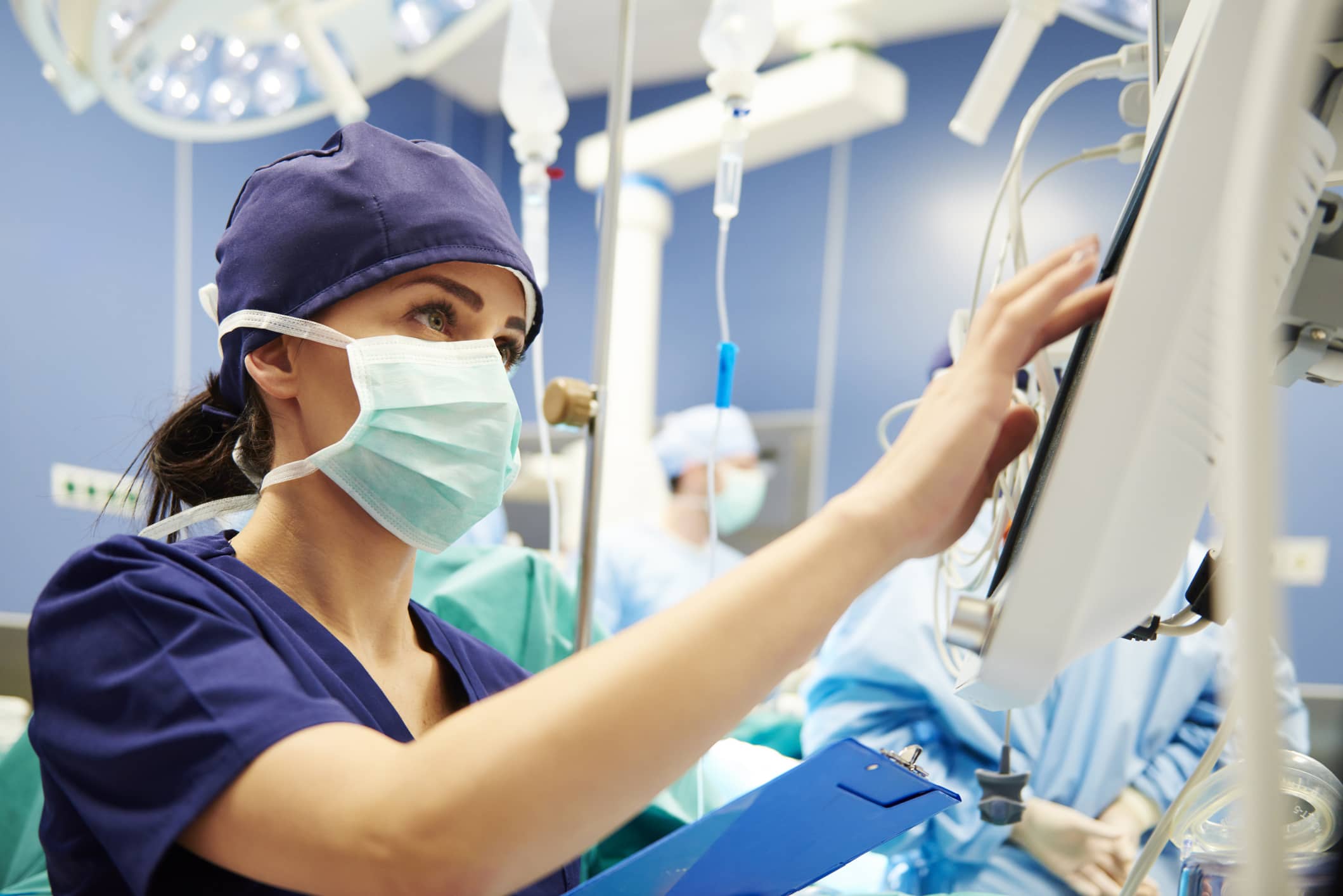 Top 5 Highest-Paying Nursing Careers
As a nurse, you have a wide variety of nursing career options. You can choose to stay at the bedside, work in outpatient settings, go into management, or obtain an advanced degree that provides many new and exciting nurse career options.
If you are looking for ways to make more money as a nurse, you may be ready to explore the many roles of the advanced practice nurse, or another high-paying nurse specialty.
What is an Advanced Practice Nurse?
Advanced practice nurses hold an advanced degree, such as a master's or doctorate, with an expanded scope of practice. In addition, many hold specific certifications in their field of expertise.
These advanced practitioners play a pivotal role in health care, and are projected for even greater growth in the future. They can work as a nurse anesthetist, nurse practitioner, midwife or clinical nurse specialist.
Nurses who pursue this path not only enjoy career satisfaction but earn some of the best nurse salaries, too.
5 Careers with the Highest Nurse Salaries
Certified Registered Nurse Anesthetist (CRNA)
CRNAs administer anesthesia and other medications to patients. They work with anesthesiologists, surgeons, dentists and other physicians. Most CRNAs work in operating rooms, emergency rooms, intensive or cardiac care units, or outpatient surgical clinics.
Practicing CRNAs must currently have a master's degree in anesthesia, complete a clinical training course, and pass a certification exam approved by the National Board of Certification and Recertification of Nurse Anesthetists. As of January 2022, all students entering a nurse anesthesia program must complete a doctorate in nursing practice (DNP), vs. the current master's level entry to practice.
The U.S. Bureau of Labor Statistics (BLS) reports that in May 2020 the average annual salary for a CRNA was $189,190.
Certified Nurse Midwife (CNM)
A nurse midwife does more than deliver babies. These advanced practitioners provide healthcare and wellness to women through family planning, gynecological checkups and prenatal care.
Many nurse-midwives find job satisfaction while helping mothers birth their babies safely and naturally.
According to the BLS, the average salary for a certified nurse midwife was $115,540 as of May 2020.
Nurse Practitioner (NP)
A nurse practitioner prescribes medication, examines patients, diagnoses illnesses, and provides the treatment. They are an integral part of the healthcare team, and the number of nurse practitioners in the United States has grown rapidly in recent years, with more than 211,000 working in 2002 according to the BLS figures. Nurse practitioners were recently recognized by U.S. News & World Report as the Best Job in Healthcare for 2022.
In some states, NPs do not have to work under the supervision of a physician. However, in other states, they must have a medical doctor co-sign certain patient care decisions. Even in these states, they have more authority and decision-making powers than a registered nurse.
The average annual nurse practitioner salary in May 2020 was $114,510, according to the BLS, making this one of the most lucrative nurse career options.
Clinical Nurse Specialist (CNS)
According to the National Association of Clinical Nurse Specialists, the CNS has been part of the health care system in the United States for more than 60 years.
A CNS is trained in physiology, pharmacology, and physical assessment. These advance practice nurses work in many specialty areas, providing diagnosis, treatment, and ongoing management of patients. Clinical nurse specialists who practice in the majority of states must obtain certification based on a population area, such as:
Adult/Gerontology
Pediatrics
Neonatal
As of February 2022, the average annual nurse salary for a CNS is $106,407, according to ZipRecruiter.com.
NICU Nurse
Registered nurses who work in the neonatal intensive care unit, or NICU, earn some of the highest salaries among all nurses. Their unique skills and experience caring for premature babies and other newborns in critical condition are in high demand, which has helped to elevate their NICU nurse salaries across the United States.
According to the latest data on ZipRecruiter.com, neonatal nurses earn an average annual salary of $100,944 per year. Meanwhile, traveling NICU nurses with AMN Healthcare can earn more than $3,500 per week, including housing and travel reimbursements.
Nursing Career Options Abound
Nurses can choose from numerous options in their careers, including a variety of specialty areas and work settings. As with many jobs, a nurse's salary potential will often depend on their education level, specialty choice and the location where they choose to work. But the intrinsic rewards of a nursing career—helping patients overcome illness and injury and live their best lives—are even more important than earning the best nursing salary for many who choose this profession.