Outpatient Clinical Documentation Integrity Solution
The current trajectory of U.S. healthcare points to the growing number of outpatient visits and procedures. As a result, alignment of quality measures, data accuracy, and revenue integrity are important initiatives in the outpatient setting.
AMN Revenue Cycle Solutions enables you to reduce complexity, increase efficiency and improve patient outcomes successfully. Download the whitepaper to learn more.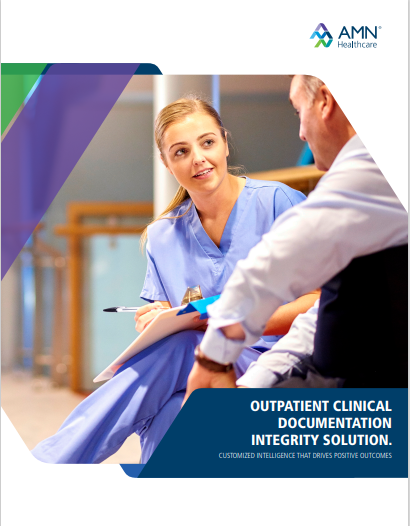 Quickly access your whitepaper by submitting your information.