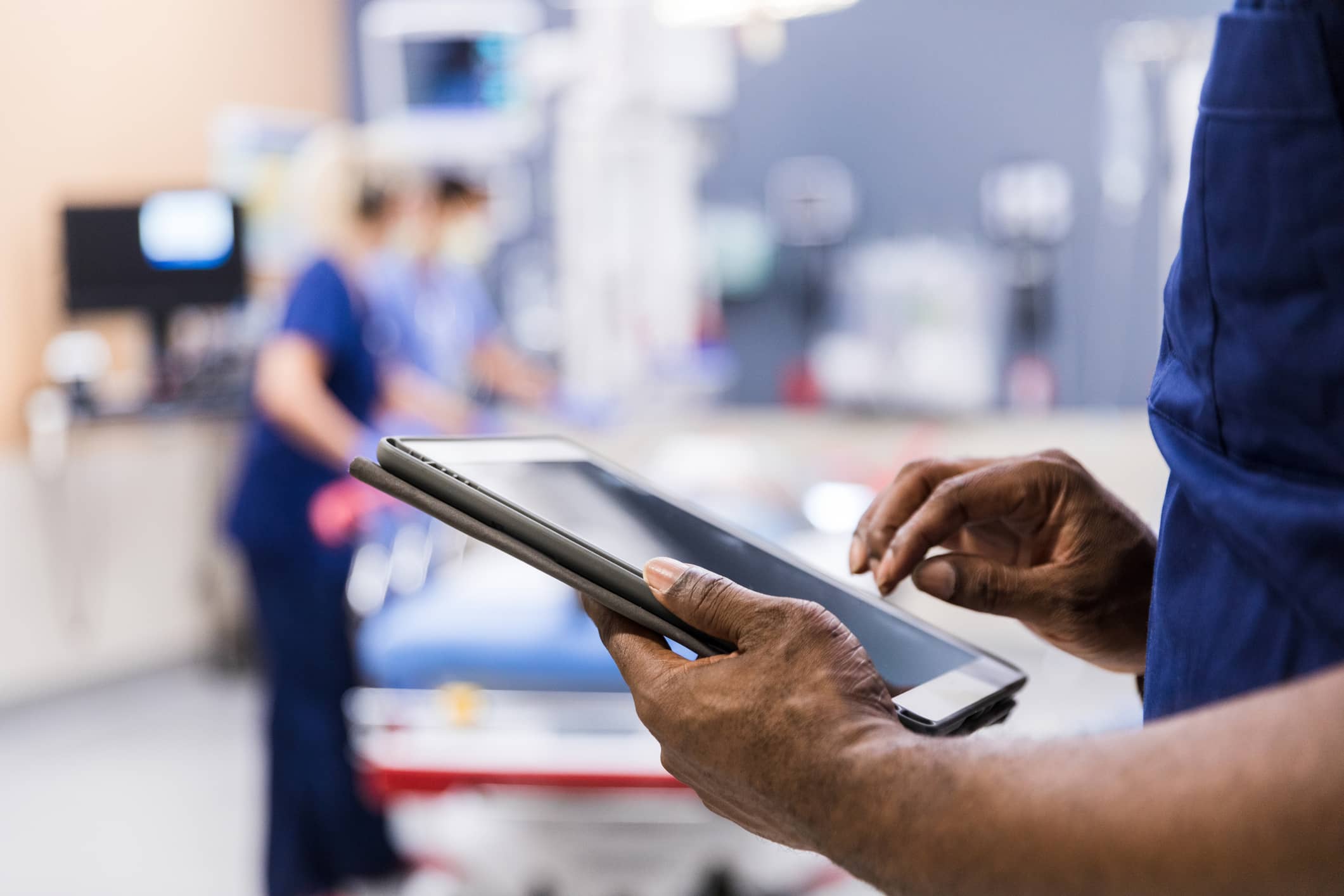 How to Become a Trauma Registrar
Trauma registrars don't provide direct patient care. They don't spend any time at a patient's bedside or work in an operating room. In fact, most of the trauma registrars who work for trauma centers through AMN Healthcare aren't even on site. They work remotely.
But trauma registrars all make significant contributions to the trauma centers that care for injured patients.
"You are the front line of the trauma program," says Cat C., trauma workforce manager for AMN Healthcare. "Whether you work for a Level III trauma center or a Level I trauma center, all of the data that you validate and track is critically important."
Here's how you can begin your trauma registry career.
Preparation for becoming a trauma registrar
Trauma registrars are the trauma centers' data experts. They're trained professionals who carefully maintain trauma registries as required by the American College of Surgeons (ACS) for trauma centers. They carefully track, verify and enter patients' data into the center's trauma registry and produce reports from that data.
So if you love working with data and you have excellent critical-thinking skills, this could be the career for you. Having a medical background can also be helpful. For example, if you're an EMT, RN, LPN, or medical coder, you may be well-suited to a career as a trauma registry professional.
You don't have to have a specific degree to become a trauma registrar, Cat says. However, all trauma centers must be verified by the ACS, which imposes some standards and requirements. So you will need to meet a few requirements:
Knowledge of medical terminology
Certificate for completion of a trauma-specific ICD-10 course
Proof of completion of the Abbreviated Injury Scale (AIS) course
Certificate from a trauma registry course offered through the American Trauma Society (ATS)
If you're starting from scratch in your trauma registry career, you do need to get some experience first. Cat suggests contacting a local trauma center and inquiring if there might be part-time opportunities for you to gain experience learning about trauma registries. After you have about six months of experience under your belt, you can take your ATS trauma registry course. Then you can start thinking about taking the AIS course after that, as well as the ICD-10 course.
Next, you may want to start working toward certification as a certified specialist in trauma registries (CSTR). To sit for the exam, the American Trauma Society suggests that you'll need 4,000 hours, or about two to three years of full-time experience. The ATS also suggests, but does not require, a bachelor's degree for the CSTR certification.
Once you've logged about two years of experience, you can apply for a trauma registry job through AMN Healthcare. And get ready to enjoy yourself.
"This is a job that will give you great satisfaction," says Cat. "Fundamentally, the success of a trauma center depends on a trauma registry professional because everything hinges on the quality of data. Trauma registry professionals are essential team members."
Ready for a new trauma registry job?
There's never been a better time to be a trauma registrar, according to Cat. With the new ACS verification criteria that was released in early 2023, trauma centers need well-trained team members. As a result, trauma registry jobs continue to open up around the country.
One way to get a jump on employment opportunities is to contact AMN Healthcare. Trauma registry jobs are part of AMN Healthcare's Revenue Cycle Solutions group, connecting you to top trauma centers across the country. You can grow your career by increasing your knowledge base, which may include learning new software programs and gaining exposure to different patient populations. All of that improves your marketability for the future, too.
LEARN MORE about trauma registry opportunities with AMN Healthcare by submitting a short online interest form, and one of our experienced recruiters will be in touch.