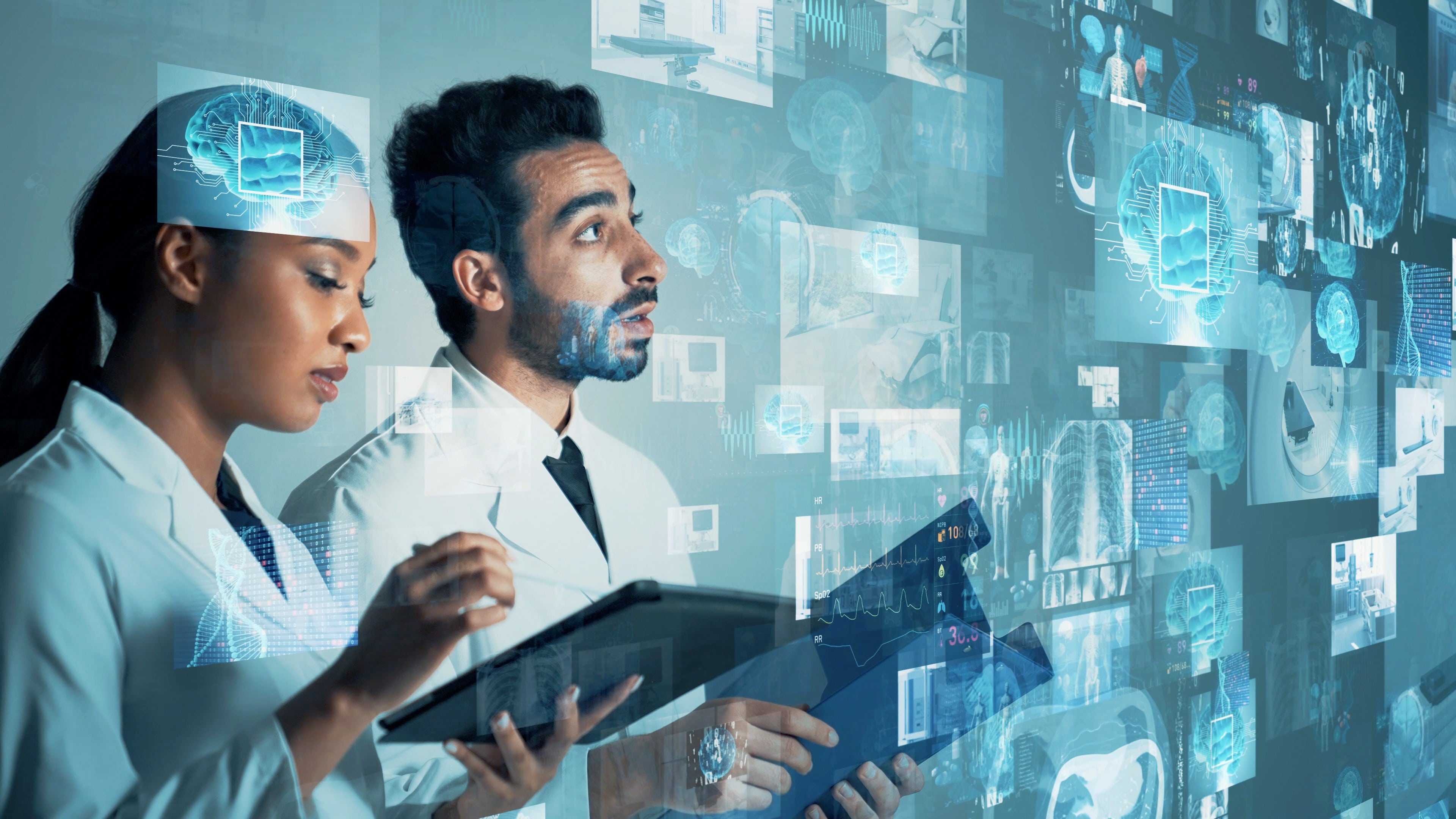 Celebrating Health Information Professionals with AMN Healthcare's Revenue Cycle Solutions
Every April, the opportunity rolls around to celebrate a special group of professionals during Health Information Professionals Week. This year, we wanted to shine a light on the hard-working health information professionals in AMN Healthcare's Revenue Cycle Solutions (RCS) group.
The contributions of these RCS team members can't be overstated. As the American Health Information Management Association (AHIMA) explains, "health information is human information." The RCS group works hard to help organizations provide a quality patient experience by streamlining the practices that are part of the revenue cycle, and ensuring that health information is accurate, accessible and protected. Without them, healthcare organizations wouldn't be able to get reimbursed for the care they provide--or keep the doors open to provide care for patients in the future.
We spoke to two long-time health information management professionals in the RCS group to learn more about their duties and experiences.
The Role of an RCS Health Information Professional
Health Information Management (HIM) professionals on the RCS team may work for one or more healthcare clients, and their roles will depend on what each client needs.
Mea M. currently has two roles. She does inpatient coding for a large health system in Florida, while also serving as the team lead for inpatient coding. She's also the team lead for a system of acute care hospitals and outpatient centers across the United States. In this role, she sends out training materials to new hires, oversees their onboarding, and handles all their questions.
Karen A. is the coding team lead for a medical center in Kentucky. Her job is to oversee a team of 11 chargers and coders on the outpatient side of the organization. "As the team lead, you're the go-between between the site and the coder," she explains. "You keep the chargers and the coders on task, with updates on where we are and what our goals are."
Choosing the Health Information Profession
Health information management requires attention to detail and good data management skills, among other talents. But each person may choose the profession for their own reasons.
Mea considered many different careers when she was growing up. She wound up combining aspects of teaching, writing and others by pursuing a career as a health information professional. She says that she's very task-oriented and committed to accuracy, which are two qualities that serve her well in her current job.
While Karen didn't begin her career in medical coding, she did spend many years in the billing department of a hospital. She picked up some coding practices along the way, and when an opportunity for a coding position opened up at her hospitals, she decided to pursue it. Eventually she even became coding supervisor. Then she decided to try remote coding, which eventually brought her to AMN. "And it worked out, and here I am," she says.
The Best Part of Working with AMN's RCS Group
When asked what they like best about working with AMN Healthcare's Revenue Cycle Solutions group, Mea and Karen each had a different answer.
"That's easy, I work from home," says Mea with a laugh. In addition to the flexibility afforded to her by her job with AMN, she likes helping people. Specifically, she enjoys guiding her team, getting the chance to set the tone, answer their questions and share the experience that she's gleaned during her career. "No one ever has to struggle with doing something hard because I've worked here for almost 10 years, and I can help them do it right," she says.
Karen loves the fact that no two days on the job are the same. "I like the diversity of my job," she says. "I'm not doing the same thing every day. It's a lot of different things, and it makes my job interesting. It's never boring."
Advice for Those Entering the HIM Field
What advice would these professionals give to those considering a health information career?
Mea suggests that volunteer work can be useful for students who are interested in pursuing a career in health information management, just to give them a chance to get their feet wet and see what's available. Once you get into an HIM job and get some experience under your belt, she recommends pursuing a professional certification to demonstrate your commitment to learning more and staying current in your field. As a medical coder, she has a credential from AHIMA, but another association that offers certification is the American Academy of Professional Coders (AAPC).
Karen also recommends certification, since many employers look to hire staff with credentials for particular roles. Beyond that, she has a few more words of advice: "Starting out, you have to be patient. It takes time to build a career. You have to start somewhere but being patient and building your skills is the best way to go."
AMN Healthcare's Revenue Cycle Solutions (RCS) group offers a variety of exciting career opportunities for healthcare professionals across the country. Contact a consultant or learn more about our RCS careers today!