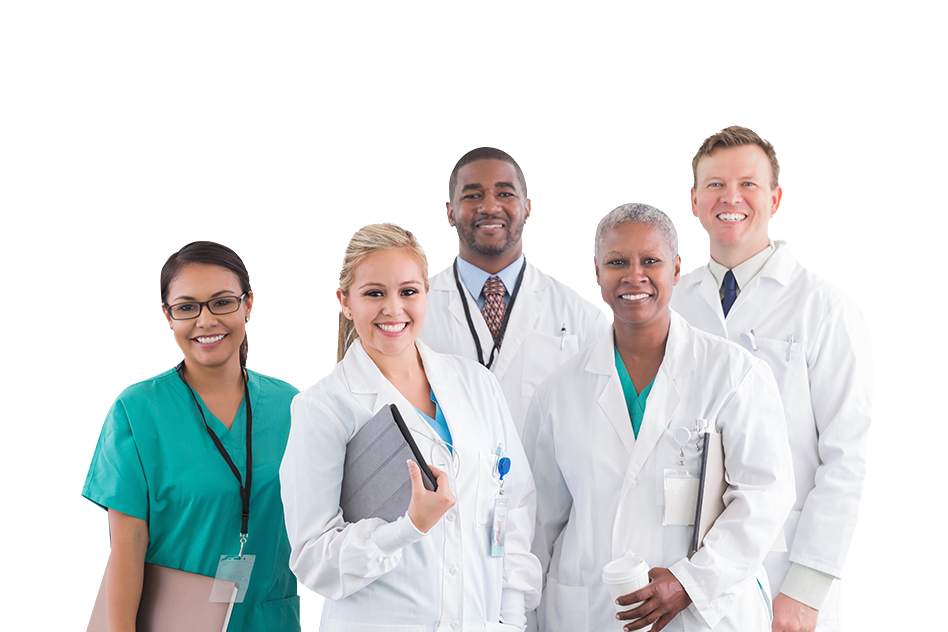 AMN Healthcare to Acquire B.E. Smith
AMN Healthcare Services, Inc. (NYSE: AHS), the nation's leading innovator in healthcare workforce solutions and staffing services, today announced a definitive agreement to acquire B. E. Smith, the leading provider of interim healthcare leadership, executive search and advisory services for $160 million in cash. Upon closing, the acquisition is expected to be immediately accretive to AMN's GAAP and adjusted earnings per share.
Founded in 1978, B. E. Smith is a premier, full-service healthcare interim leadership placement and executive search firm. For nearly a decade, the firm has been recognized each year by Modern Healthcare as one of the "Top Executive Search Firms". The firm places interim leaders and executives across all healthcare settings, including acute care hospitals, academic medical and children's hospitals, physician practices, and post-acute care providers. The firm is currently generating annualized revenue of approximately $100 million with an adjusted EBITDA margin of 15%.
"With increased demand and the evolution of new care delivery models, healthcare clients are faced with the critical challenge of recruiting the key executives and talent needed to lead the dramatic transformation their organizations are experiencing. The added strength of B. E. Smith's recruitment expertise and nationwide talent pool of healthcare leaders and executives further increases the strategic value that AMN Healthcare delivers to clients through our breadth of innovative workforce solutions," said Susan Salka, President and Chief Executive Officer of AMN Healthcare.
Doug Smith, President and CEO of B. E. Smith, added, "We are pleased to carry forward the legacy and strength of B. E. Smith as part of AMN Healthcare's prestigious recruitment and workforce solutions brands. The combined services of AMN and B. E. Smith provide increased value for all clients through an expanded network of quality healthcare leaders and a suite of workforce solutions offerings that are differentiated in the healthcare industry."
The transaction is structured to allow AMN to realize tax benefits having an estimated net present value of approximately $25 million. The purchase price is expected to be funded through a combination of term loan borrowings and revolver draws under the Company's credit facility. The acquisition, subject to regulatory approvals and customary closing conditions, is expected to close in early January 2016.
About AMN Healthcare:
AMN Healthcare is the leader and innovator in healthcare workforce solutions and staffing services to healthcare facilities across the nation. AMN Healthcare's workforce solutions - including managed services programs, vendor management systems, recruitment process outsourcing and consulting services - enable providers to successfully reduce complexity, increase efficiency and improve patient outcomes within the rapidly evolving healthcare environment. The Company provides unparalleled access to the most comprehensive network of quality healthcare professionals through its innovative recruitment strategies and breadth of career opportunities. Clients include acute-care hospitals, community health centers and clinics, physician practice groups, retail and urgent care centers, home health facilities, and many other healthcare settings. AMN Healthcare disseminates news and information about the Company through its website, which can be found at www.amnhealthcare.com.
About B. E. Smith:
Founded in 1978, B. E. Smith is a full-service healthcare executive search firm and one of the top-ranked providers of senior-level leadership services including Interim Leadership, Executive Search and Advisory Services. Veteran healthcare recruiters and regional healthcare experts partner with each client to create customized solutions. B. E. Smith's proven methodology has resulted in the recent placement of more than 1,000 leaders into healthcare organizations worldwide. The firm utilizes a comprehensive sourcing strategy incorporating the latest marketing techniques, association partnerships, social networking and one of the largest databases of skilled senior-level healthcare executives in the industry to deliver immediate results in today's complex healthcare environment. For more information, visit www.besmith.com or call 855-296-6318.
Forward-Looking Statements
This press release contains "forward-looking statements" within the meaning of Section 27A of the Securities Act of 1933, as amended, and Section 21E of the Securities Exchange Act of 1934, as amended. The Company based these forward-looking statements on its current expectations, estimates and projections about future events and the industry in which it operates using information currently available to it. Factors that could cause actual results to differ from those implied by the forward-looking statements contained in this press release are set forth in the Company's Annual Report on Form 10-K for the year ended December 31, 2014 and its other periodic reports as well as the Company's current and other reports filed from time to time with the Securities and Exchange Commission. Be advised that developments subsequent to this press release are likely to cause these statements to become outdated with the passage of time.