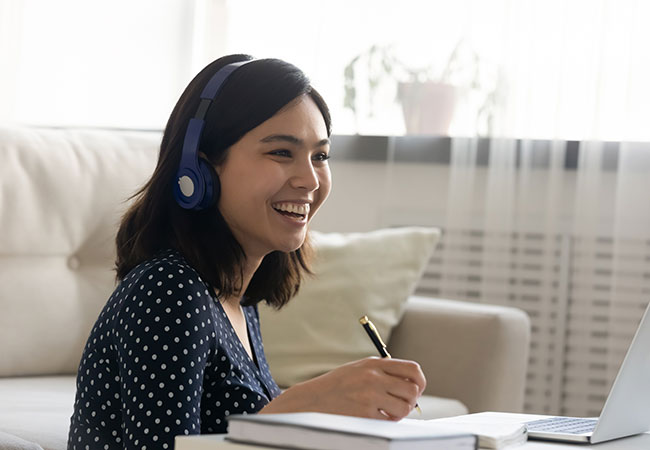 Vietnamese Interpreter Visibly Boosts Patient Satisfaction
Effective communication builds trust. This is vital in healthcare, as the level of confidence that the patient has in the provider greatly impacts the level at which the patient adheres to his or her care plans.
When patients do not speak English, are limited English proficient (LEP), Deaf or Hard of Hearing, a medical interpreter must be used for effective communication to take place. In addition to better patient adherence, LEP patients tend to be more satisfied with their care when they are provided with qualified interpretation services.
Researchers at the University of California, in conjunction with the National Institute of Minority Health and Health Disparities, analyzed more than 150 encounters with Spanish and Chinese speaking patients. The study concluded that patients with access to an interpreter were more likely to meet criteria for adequately informed consent and experience a higher level of clinical care than patients who were not provided with language services.
At AMN Healthcare Language Services, we are dedicated to improving lives through better communication. Our interpreters handle emergency situations, complex diagnosis descriptions, psychological assessments, and regularly scheduled appointments. They are trained and ready to adapt to any situation they enter, acting as a cultural bridge between patient and provider.
Below is a story from one of our very own Vietnamese Video Interpreters, Kenneth Quang, that demonstrates the incredibly positive impact the use of a medical interpreter makes on the LEP patient experience.
"One of my colleagues recently transferred an interpreting session over to me. Before initiating the transfer, he shared helpful details surrounding the session with me in a secure, online chat that we use to communicate internally. This allowed me to prepare for the session and resulted in positive feedback from the provider.
I was the first interpreter in our team to respond to the transfer request, quickly followed by three other colleagues of ours. It turned out to be a physical therapy session with an elderly Limited English Proficient woman who appeared to be recovering from a stroke. Before transferring the session, the original interpreter explained that the therapist had requested him to try and cheer the patient up as much as possible as they were trying to get her to walk with the support of a physical therapist (PT) on her left and a medical assistant on her right. With one eye on the session and the other reading my colleague's message, my fingers typed: 'NP!'. All the while, thinking to myself: 'Bingo!' 'You've got the right guy!'
After I introduced myself to all the parties present, I asked for the patient's name. From that point on, I addressed the patient by her first name. Interpreting what the PT said, I told the patient the PT would come see her twice daily to work on strengthening her arms and legs, so she could be discharged to go home with her family soon. Indeed, on my screen, I could see the PT supporting her on the left side and the MA on her right with the iPad preceding them, so I asked, 'Who is wheeling the iPad?' A nurse then appeared from behind the iPad and waved 'Hello'. I told the patient that in my entire career as a medical interpreter, I had never seen a patient so well attended and that she must be a VIP, then interpreted the statement into English as well, and we all had a good laugh. The PT pointed out that I had missed another person, a nurse rolling a wheelchair from behind who was completely blocked from my view by the patient. I then said: "Wow! Ms. [patient's first name], you are being supported by not only three but four people! And let's not forget about the interpreter, that would make five of us altogether! You must be a VVIP, and not just a VIP!" All of us burst out laughing with the patient giggling all the way back to her room.
At the end of the session, the PT asked how he could request me specifically the next time they work with her. He took a picture of my name and ID number on the iPad with his cell phone, to ask for me the next time around."
-Kenneth Quang, Video Interpreter
Following the session, the healthcare provider left a beaming review about Kenneth's interpreting session and work performance, saying "Kenneth met every expectation and went above and beyond. He took over the interpreting session from another interpreter and was able to efficiently match the energy of the patient. We want to thank Kenneth as the love and sincerity he showed was far beyond our expectations."
Since the encounter, Kenneth Quang was promoted from Video Interpreter to Language Operations Manager.
Healthcare facilities who have adopted a more patient centered approach to care have been shown to have better patient outcome. A key component of patient centered care is communication. When patients can effectively communicate with their providers, they tend to more fully engage in their care plans.
Are you interested in joining a supportive team of interpreters who make a positive impact on patient satisfaction with care each and every day? We are hiring in a wide variety of languages.