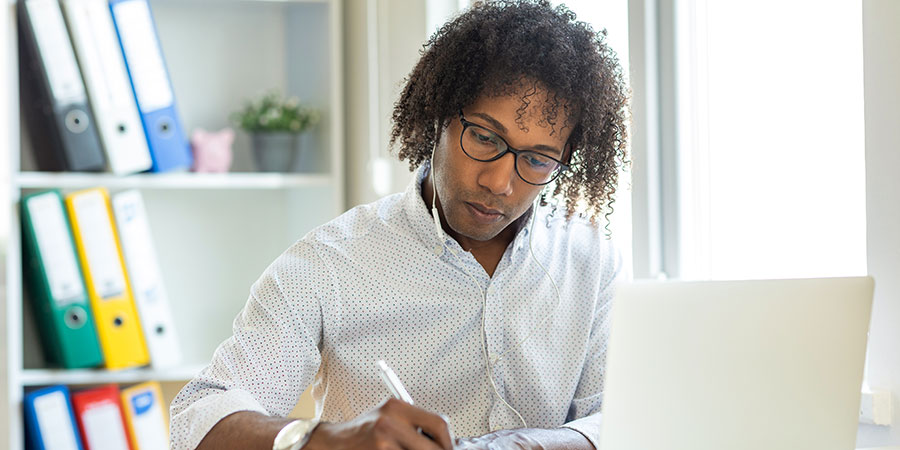 Support Networks & Why They Are Important for Interpreters
Medical interpreting is no easy task due to the high stress environment and nature of conversations that take place as well as the complexity of the work itself. Studies have found that the intensity level of an interpreting session has a larger impact on interpreter fatigue than the length of the session. Interpreters working remotely and those in person both find great benefit in having a support system available to them to better cope with difficult scenarios.
Support systems also help interpreters fulfill their commitment to accuracy and continued education. The International Medical Interpreter Association code, for example, states "interpreters will participate in continuing education programs as available." With a support system in place, interpreters collaborate and learn techniques from one another, gaining vital skills and experience.
At AMN Healthcare Language Services, we believe the strength of the team is the key to our success and our interpreter support system is an important part of fostering that esprit de corps. Our Interpreters and Language Operations Managers make it a priority to help one another every day. To demonstrate the importance of our interpreter support system, we asked several of our interpreters how they stay connected to their interpreting teams and to describe a time when they provided support to a team member or a time when a team member lifted them up for success. Here are their stories:
I stay connected with my team through our team chat channel. I am willing to help any of my team members when they are in a session for an extended period of time, if there is an emergency or they need to take a break from a session.
-Sophanith"Nita"Courtney, Khmer Interpreter
Although we interpreters are in the comfort of our home offices, we stay connected through our team chat with teammates who are on the opposite side of the country. We share something funny that just happened, to get help when we are not sure how to deal with certain situations that come up, to seek support when we witness heartbreaking situations, and so much more. Interpreters at AMN Healthcare Language Services have quick access to support through our manager, team leads and our team members. We get very useful advice from one another that we then apply in future sessions. We share experiences and laugh together, especially about the mistakes we make. It is really special to know, that although we are each in a room by ourselves, we are not alone. Others are there to share joys and tears with. I am thankful for my team, who makes my work week more cheerful and informed.
- Elena Arellano, Spanish Interpreter
I keep in touch with my interpreting team through chat and email. Our interpreter support system allows team members to transfer sessions if needed. And the vocabulary support we have in our chat channel is very helpful. Chatting with other team members also provides support, just knowing we are not alone on the job really cheers me up!
-Janette Alvarez Ramirez, Spanish Interpreter
For me personally there has not been just one time in particular, there have been several instances in which I have been lifted up for success by a team member. Because of the nature of our job, it is very easy to get involved in the session. After I ended a particularly difficult session, I needed a few minutes to digest what had happened. I immediately remembered I could easily talk to my supervisor about it and get some suggestions about the session. I am happy to say that I felt very lifted and inspired when I was simply told that I was doing my job, and I was doing a good job. It really helps to know that we have our supervisors support not just to tell us about our areas of opportunity but also to let remind us that we are doing a good job.
- Gina Tiffany Badie, Spanish Interpreter
I keep in touch with my team primarily through different chat channels. The platform provided for communications among team members not only helps bond us together as a team but also enables us to learn from each other by sharing new medical terminology, knowledge of common technical issues or simply lend a shoulder for another team member to cry on each time we encounter a difficult call.
- Kenneth Quang, Vietnamese Interpreter
Despite working from a home office, some of my co-workers have become more like family! We stay connected during the workday via our chat channel. Outside of work we text or Marco Polo. One way our team is so amazing is if someone mentions a tough encounter or they need an extended break due to difficult session, we try to reach out to that person to see if they need to debrief, need a professional sounding board, or just another person to cry with. I've had several teammates do the same for me and I always try to touch base with interpreters who have had tough experiences. It's nice to be able to support our teammates during these times, and it's even better knowing that I have a full team ready to support and lift me up when needed!
-Sara Carter, ASL Interpreter
I love my team. We all care, share, have fun, and help each other. Whether it is to clarify a term that may be from a specific country or to share something silly, it is like a little mind break among so many hard sessions. Also, as emotional support when we have a difficult session. We all get along very well. You can feel an environment of friendship, camaraderie, and respect... but it goes beyond that, many of us have become friends outside of work, despite the distance. We talk about our families, about our plans, about our health, about our goals. We are more than just co-workers. We are FAMILY! Ohana!
-Angela Irizarry, Spanish Interpreter
Are you a medical interpreter in search of a new opportunity with a supportive team of talented interpreters? We are hiring.