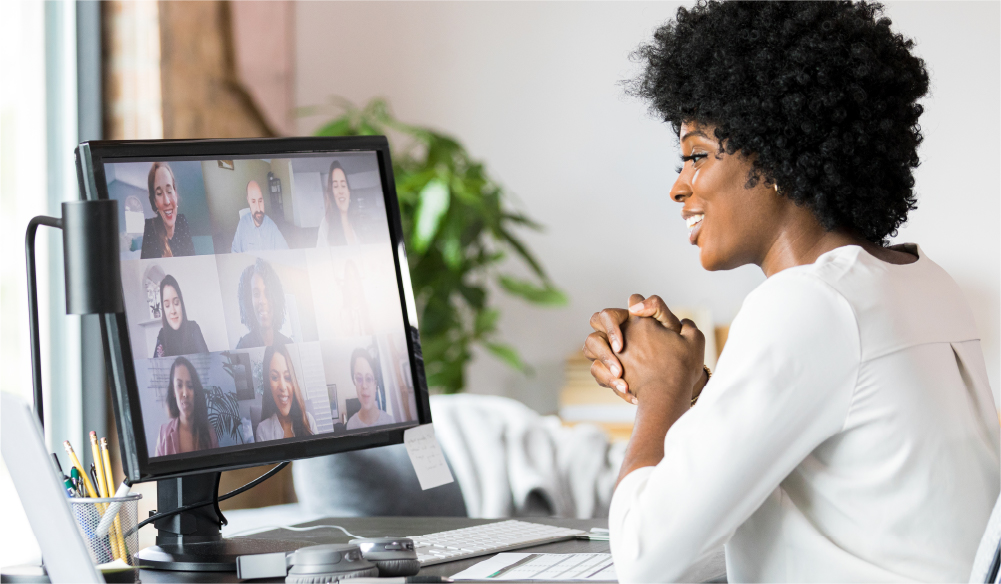 Join Paving the Way to Health Care Access for Interpreters
AMN Healthcare Is a Platinum Sponsor for 2023 Virtual Conference
AMN Healthcare Language Services is proud to announce their Platinum Level sponsorship of the 2023 Paving the Way to Health Care Access Conference, a virtual education conference for interpreters taking place on May 19-20, 2023. Together with the event sponsors, UMass Chan Medical School's MassAHEC Network, MassHealth and ForHealth Consulting, AMN shares a dedication to medical interpreter training and increasing healthcare accessibility.
This two-day educational summit will be live-streamed via the Zoom platform. Attendance is open to those who have previously attended UMass medical interpreter training programs and others who are directly involved in language interpretation, including:
Medical interpreters
Interpreter managers and coordinators
Members of the health care team working with interpreters
Interpreters in educational and legal settings
Paving the Way to Health Care Access Conference 2023
Why attend the conference? According to Massachusetts Medical Interpreters, "Interpreters benefit from discussing the challenges of their daily work, as well as the range of linguistic and cultural issues affecting the field."
The conference theme for 2023 is: "Broaden Your Horizons: Interpreters prepared for all settings." This year, the format offers participants the ability to view the exciting and informative workshops, presenters' bios, and sponsors directly on the Zoom platform. The full conference program is available to peruse online.
Continuing education units (CEUs) are also available for purchase.
Registration fees are $80.00 for Friday only, $80.00 for Saturday only, and $110 for both Friday and Saturday.
Keynote Speakers & Other Highlights
Both Friday's and Saturday's programs include notable keynote speakers.
Friday's keynote speaker will be Matilde "Mattie" Castiel, MD, commissioner for health and human services for the City of Worcester, Massachusetts. Castiel's keynote topic will center around translation.
Saturday's keynote speaker will be Katharine Allen, a community and conference-trained interpreter with over three decades of experience interpreting, training, and designing curricula. Allen's keynote topic will center on artificial intelligence as it relates to interpreting.
AMN's very own Instructional Designer, Ursula Sendra, will be presenting a workshop highlighting techniques for intermediate level interpreters to further develop their consecutive interpreting skills with a focus on notetaking as a complement to short-term memory.
In addition to participating in the keynote sessions and a selection of workshops, attendees will have opportunities to network and meet other medical interpreters and industry professionals in a virtual setting.
The Tony Winsor Award
Every year, the Paving the Way for Health Care Access conference presents the Tony Winsor Award, recognizing a person making a difference in the medical interpreter world.
This year, the recipient is Zarita Araujo-Lane, MSW, LICSW, who has more than 25 years of experience and is recognized as one of the leading presenters on cross-cultural communication tools for small and large institutions servicing an array of professionals working in educational and healthcare fields.
Build your medical interpreter career with AMN
Medical interpreting is a rewarding yet demanding role that requires specialized skills and training. At AMN Healthcare Language Services, we can help you build a career and grow professionally as a medical interpreter.
If you aren't able to connect with us during the Paving the Way conference, you can still partner with AMN's talent acquisition team. Check out our language interpreter jobs across the country, or contact our talent acquisition team by submitting a short interest form today!