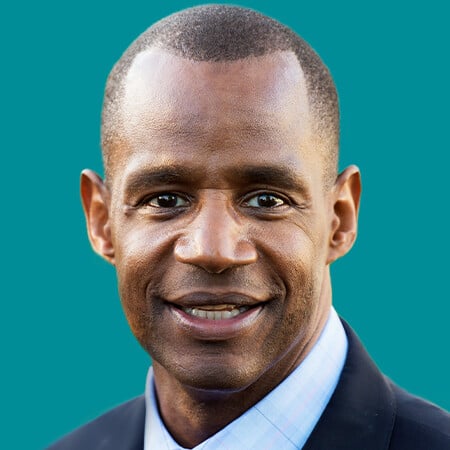 James Taylor, Group President and Chief Operating Officer, Physician & Leadership Solutions, is responsible for leadership of the AMN Healthcare locum tenens, interim leadership, and physician and executive search businesses.
Mr. Taylor joined AMN Healthcare in 2021 and brings a strong background of healthcare leadership, strategic insight, and diverse experiences to his role. Prior to joining, Mr. Taylor was President, Sportservice, at Delaware North. He also spent 18 years of his professional career at Sodexo, one of the world's largest service providers, in varying roles including CEO, Healthcare in London; Division President, Healthcare; President, Senior Living; and Corporate Vice President, among other leadership roles. He also served as Director of Operations for Coca Cola in Dallas.
Mr. Taylor is passionate about developing others, creative thinking, driving innovation, and lean continuous process improvement. He holds a Bachelor of Arts degree in Business from Arkansas Tech University, a Master of Business Administration degree from Southern Methodist University, and a Master of Arts degree in Management of Aging Services from the University of Maryland.
Physician Staffing & Recruitment
AMN Healthcare addresses the expanded access and increasing physician needs through reliable, innovative physician staffing and physician placement services, offering the nation's largest, most diverse network of doctors.